Where has January gone? Hopefully, you missed the snow like we did, or you've thawed out if you got hit. If you enjoyed the activities in my Homeschool Through the Year: January post, you'll love what I've got featured this month.
February is packed full of learning opportunities both traditional and quirky. What are you looking forward to exploring with your kiddos?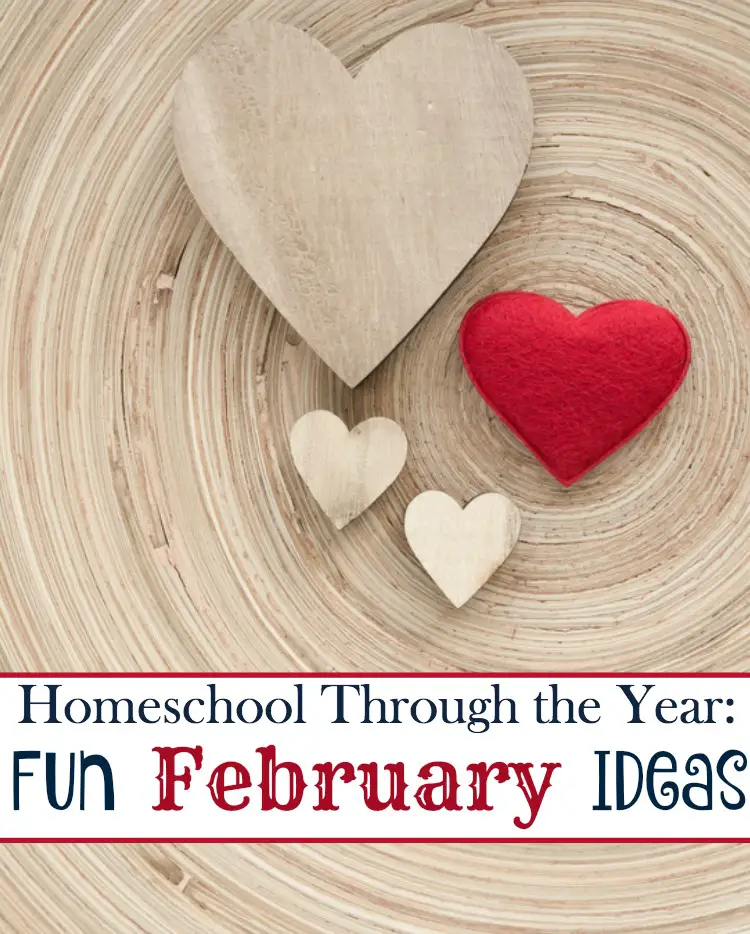 Homeschool Through the Year: February
February is American Heart Month.
Kids of all ages can read about the human heart at their own level with some of the books shown below. After reading about the heart, they may enjoy these learning activities:
February 12 is Abraham Lincoln's birthday. Your middle schoolers can learn more about his life with one or more of these books I shared last week.
February 15 is President's Day. In this month's printable pack, I've included a President's Day word scramble page. And, be sure to check out the Duck for President activities in my Doreen Cronin Author Study. Here are some books your kids will enjoy:
February 22 is George Washington's birthday. Next week, I'll be sharing a list of middle school books about George Washington. Don't miss them. (I'll be sure to come back and link it here.)
More fun dates to celebrate include: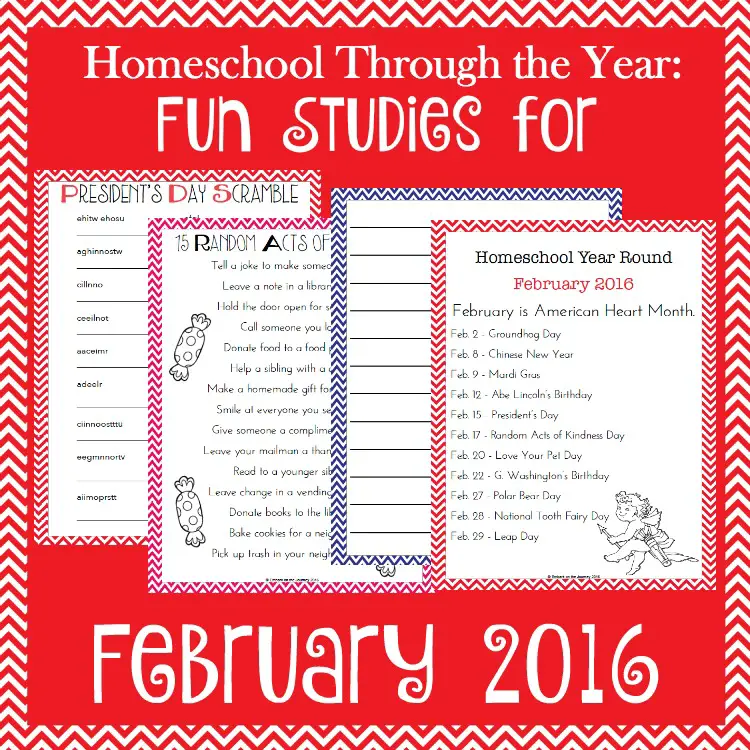 February 'Homeschool Through the Year' Printable
In this month's printable, you'll find the following activity pages:
Calendar of fun days to celebrate
Groundhog Day coloring page
Chinese New Year coloring page
Abe Lincoln & George Washington notebooking pages
President's Day word scramble with answer key
To download your free printable pack, you must sign up to receive my emails. Enter your contact information below. You should receive your download link within the hour. If, after an hour, you have not received your link, please contact me and we'll figure it out together.
Please note that your link will expire in 3 days, and it can only be downloaded twice. Be sure to download and save it once it arrives in your inbox. Also note, these files will not open on a tablet or smart phone. You will need to open them from a PC or laptop. Enjoy!
[wp_eStore_free_download_squeeze_form id=93 button_text="Download Now"]