On February 19, many will celebrate the Chinese New Year. This is the biggest holiday celebrated among the Chinese people. It also signals the beginning of spring. This is a great time to study China and its culture with your kids.
Last week, I posted a great list of books to read during your study of Chinese New Year. I also created a fun printable packet to entertain your little ones as you work through a study of the holiday.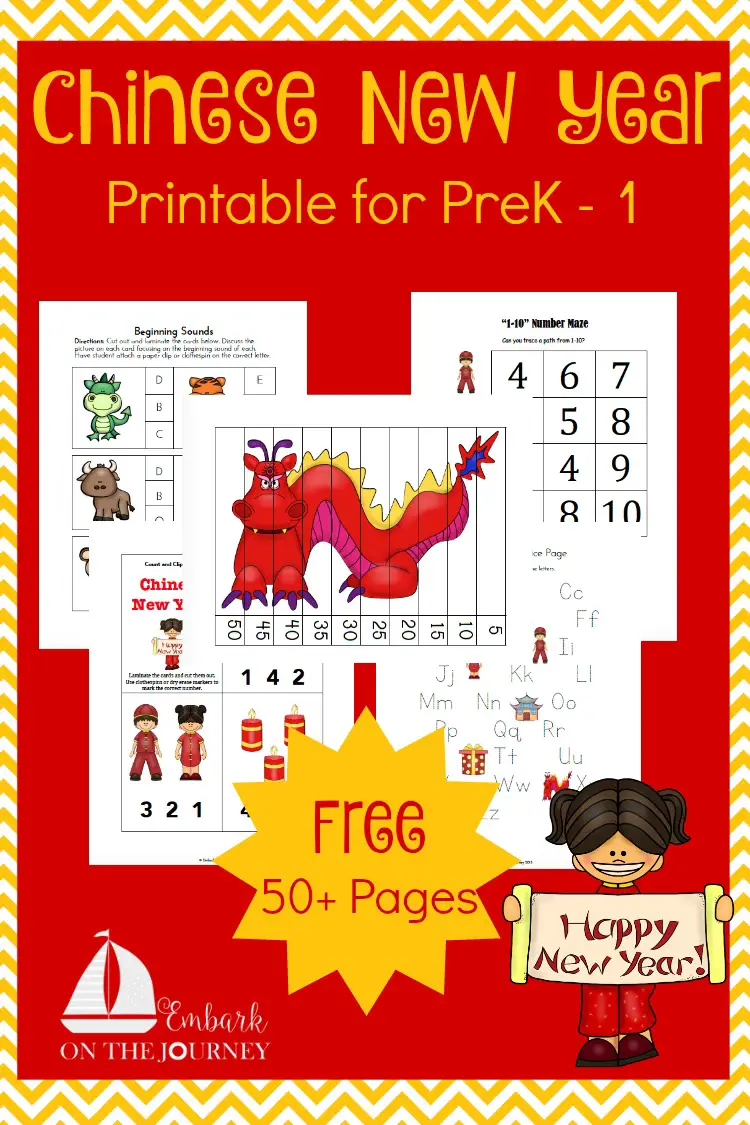 My Chinese New Year printable pack has over 50 pages of leraning fun for your kiddos in grades PreK – 1. Inside this free pack, you'll find the following activities:
ABC tracing chart: This chart is created with a dot font perfect for tracing practice.
ABC matching cards: Print these cards on cardstock for durability. Cut each card on the dotted line. Have your child match the uppercase and lowercase letters.
ABC and 1-20 mazes: Trace a path from a to z, 1-10, or 11-20
Beginning sounds: Have your child say each word aloud. Use a clothespin, paper clip, or crayon/marker to mark the beginning sound of each picture.
Count and clip cards: Have your child count the images on each card. Use a clothespin, paper clip, or crayon/marker to mark the correct number.
Skip counting puzzles: Cut each puzzle into strips. Have your child practice skip counting as they put each puzzle back together.
Handwriting practice: Trace the letters and words on each page, and then practice writing them on their own.
Spelling Mats: Cut out the letter tiles or use plastic ones. Use the 3-part cards for word recognition. Have your child use the letter tiles to spell each word on the spelling mats. Write the word correctly on the word bank.
and more…
To download your free printable pack, please enter your information below. You should receive your download link within the hour. If, after an hour, you have not received your link, please contact me and we'll figure it out together.
*Please note: Your link will expire in 48 hours. If it expires before you download it, reenter your information below and you will get a new 'live' link.

10 Chinese New Year Activities for Kids
For more holiday fun, choose one or more of these activities to supplement your unit study!
Chinese New Year Printables at Make Learning Fun
Chinese New Year Animal Masks at Education.com
Chinese New Year Playdoh Mats at Sparkle Box
Chinese New Year Drum Craft for Kids at Gift of Curiosity
Fire Breathing Dragon at Elementary School Counselor
Homemade Fortune Cookies at All Recipes
Chinese New Year Dragon Puppet and Free Printable at Red Ted Art
Egg Box Chinese Dragon at Activity Village
Goldfish Kites at Lightly Enchanted
Paper Fortune Cookies at Unsophisticook
You might also enjoy…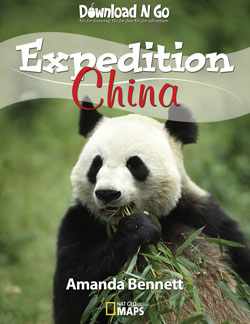 I used Expedition China with Emma several years ago, and she loved it! Students learn about Lottie Moon, the geography of China, a little history, cool facts, and some fun and games! Geography, science, history, and more are all wrapped up in one awesome unit study.