President's Day is just around the corner. On this day, we celebrate the birthdays of Abraham Lincoln and George Washington. This is a great time of year to teach your students about two of America's great presidents. This week, we'll focus on Abraham Lincoln, but be sure to stop by next week for information about George Washington.
Abraham Lincoln was born on February 12, 1809. In 1861, he became the 16th President of the United States. People called him "Honest Abe," and he helped to end slavery. He was the first President to be assassinated while in office.
Here are some Abraham Lincoln biographies that you can use to teach your middle schoolers more about the life of this amazing man.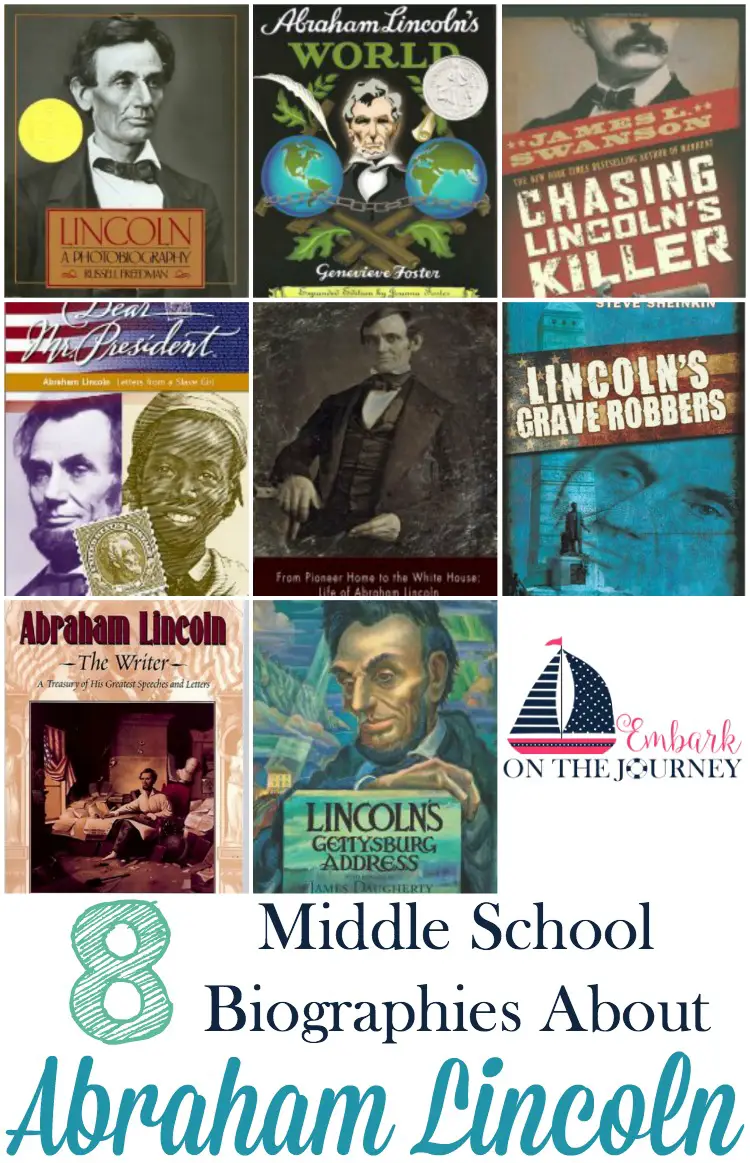 8 Abraham Lincoln Biographies for Middle Schoolers
Chasing Lincoln's Killer
by James L. Swanson | Based on rare archival material, obscure trial manuscripts, and interviews with relatives of the conspirators and the manhunters, CHASING LINCOLN'S KILLER is a fast-paced thriller about the pursuit and capture of John Wilkes Booth: a wild twelve-day chase through the streets of Washington, D.C., across the swamps of Maryland, and into the forests of Virginia.
Lincoln: A Photobiography
by Russell Freedman |
Russell Freedman begins with a lively account of Abraham Lincoln's boyhood, his career as a country lawyer, and his courtship and marriage to Mary Todd. Then the author focuses on the presidential years (1861 to 1865), skillfullly explaining the many complex issues Lincoln grappled with as he led a deeply divided nation through the Civil War. The book's final chapter is a moving account of that tragic evening in Ford's Theatre on April 14, 1865. Concludes with a sampling of Lincoln writings and a detailed list of Lincoln historical sites.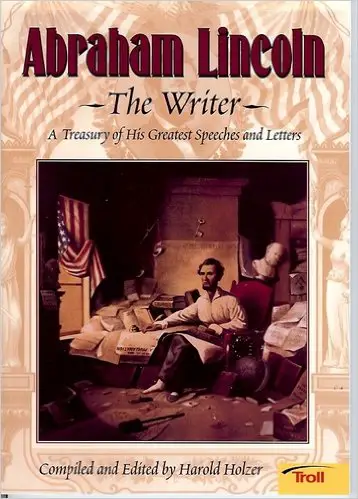 Abraham Lincoln, The Writer: A Treasury of His Greatest Speeches and Letters
by Harold Holzer | Abraham Lincoln was not only one of America's greatest presidents, but one of America's most gifted writers. In the years before radio and television could bring our leaders into our living rooms, Lincoln communicated to citizens through powerful letters and brilliant speeches. He even wrote poetry! Noted Lincoln scholar and lecturer Harold Holzer gathers Abraham Lincoln's greatest writings–from his early rhymes composed when he was about sixteen to his speech to Indiana soldiers delivered less than a month before his death–and illustrates them with poignant archival black-and-white photographs and prints. Holzer divides the book into two parts–The Illinois Years: 1825-1860 and The White House Years: 1861-1865–and provides detailed backgrounds to these important stages of Lincoln's life. Each writing is also accompanied by an introduction that offers historical background. And the timeline of key events in Lincoln's life helps put this extraordinary figure in perspective. Holzer proves that there is no better way to get to know Lincoln than through the magic of his words.
Abraham Lincoln: Letters from a Slave Girl
by Andrea Davis Pinkney | In this latest addition to the series, the United States descends into Civil War, a 12-year-old slave on a South Carolina plantation begins corresponding with the newly inaugurated President Lincoln. Full emancipation, the president writes to her, cannot come easily in so deeply divided a nation. But her continuing appeals prod the conscience of this burdened man, and he drafts the Emancipation Proclamation that sets Lettie on the road to freedom.
From Pioneer Home to the White House: Life of Abraham Lincoln
by William Thayer | Abraham Lincoln (1809–1865) is one of the most famous Americans in history and one of the country's most revered presidents. Schoolchildren can recite the life story of Lincoln, the "Westerner" who educated himself and became a self made man, rising from lawyer to leader of the new Republican Party before becoming the 16th President of the United States. Lincoln successfully navigated the Union through the Civil War but didn't live to witness his crowning achievement, becoming the first president assassinated when he was shot at Ford's Theater by John Wilkes Booth on April 14, 1865. In the generation after the Civil War, Lincoln became an American deity and one of the most written about men in history.
Abraham Lincoln's World
by Genevieve Foster | While Abe Lincoln
was a boy romping the woods of Kentucky, Thomas Jefferson was completing his eighth year as president, George III reigned in Great Britain and Napolean was about to meet his Waterloo. Beethoven and Sir Walter Scott were at the height of their creative powers, while Victor Hugo was staging plays at school. By the time Lincoln was old enough to help his father chop wood, other young boys and girls were being prepared for the future parts they would play. Harriet Beecher was reading anything she could get her hands on, Charles Darwin was collecting toads, crabs and shells, and the impoverished boy Dickens was working in a shoe blacking factory in London. When Lincoln opened his shop in Salem, David Livingstone was opening up deepest Africa, and thousands of Americans were opening up the West on the Oregon Trail. The spirit of freedom was moving around the globe as the abolitionist movement gained power in the States and serfdom saw its demise in Russia. Technologically the world was bursting with the invention of the telegraph, the railroad and the steamboat.
Lincoln's Grave Robbers
by Steve Sheinkin | The action begins in October of 1875, as Secret Service agents raid the Fulton, Illinois, workshop of master counterfeiter Ben Boyd. Soon after Boyd is hauled off to prison, members of his counterfeiting ring gather in the back room of a smoky Chicago saloon to discuss how to spring their ringleader. Their plan: grab Lincoln's body from its Springfield tomb, stash it in the sand dunes near Lake Michigan, and demand, as a ransom, the release of Ben Boyd –and $200,000 in cash. From here, the action alternates between the conspirators, the Secret Service agents on their trail, and the undercover agent moving back and forth between the two groups. Along the way readers get glimpses into the inner workings of counterfeiting, grave robbing, detective work, and the early days of the Secret Service. The plot moves toward a wild climax as robbers and lawmen converge at Lincoln's tomb on election night: November 7, 1876.
Lincoln's Gettysburg Address
by Abraham Lincoln | The Gettysburg
Address is one of the most influential speeches in our history, written by Abraham Lincoln at a crucial period in his presidency and in United States history. Caldecott Honoree and Newbery Medalist James Daugherty's pictorial interpretation of President Abraham Lincoln's famous speech, the Gettysburg Address, was originally published by Albert Whitman in 1947. This book is available again in a fresh new edition just in time for the 150th anniversary of the Gettysburg Address with a new introduction by Lincoln- and Civil War-scholar Gabor S. Boritt.
---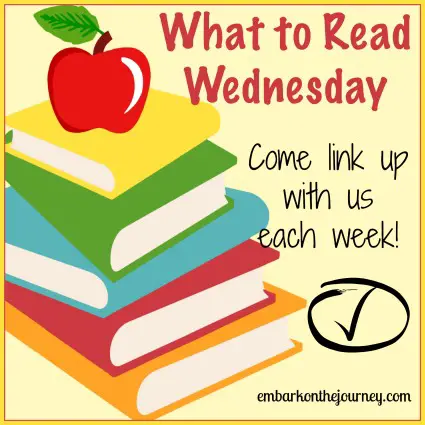 This week's featured posts include: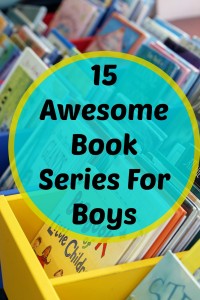 15 Awesome Book Series for Boys | My Life's Work (last week's most clicked!)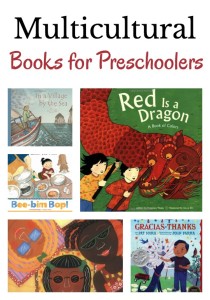 Multicultural Books for Preschoolers | Growing Book by Book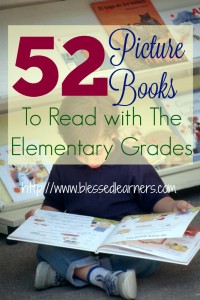 52 Picture Books to Read with the Elementary Grades | Blessed Learners
If you have a children's literature or other family-friendly post you'd like to share, please link up with us. Share what you've been reading with your kiddos. Do you have a fun book-based activity or printable? Share it with us. You may find yourself featured next week!
[inlinkz_linkup id=602280 mode=1]