I know winter is just starting, but many people are already counting down to spring. Are you? I'm not yet, but it won't be long. I will be on the "no shadow" team hoping spring is coming sooner rather than later.
The town of Punxsutawney, PA celebrates Groundhog Day in a very public way. The town gathers on February 2 to see whether or not Punxsutawney Phil will see his shadow. According to legend, if he doesn't see his shadow, spring will come early. If Phil does see his shadow, he's going to head back into his burrow , and winter will stick around for another six weeks.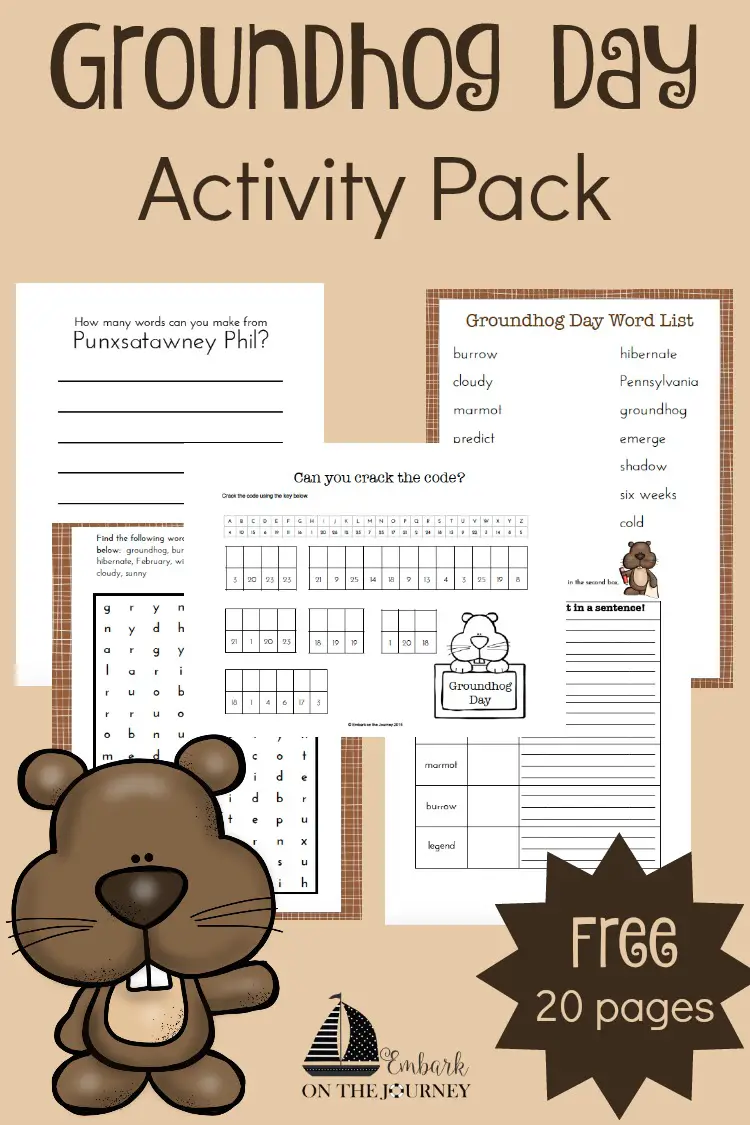 Groundhog Day Activity Pack
Hands-On Fun:
Groundhog Day Books
Free Groundhog Day Printable
This winter, your kids will enjoy completing these Groundhog Day activities during your winter homeschooling! Inside this free printable, you'll find the following activities:
word search
crack the code
word list and writing pages (can be used for spelling, vocabulary, or a creative writing word bank)
answer keys
and more!
To download your free printable pack, you must sign up to receive my emails. Enter your contact information below. You should receive your download link within the hour. If, after an hour, you have not received your link, please contact me and we'll figure it out together.
Please note that your link will expire in 3 days, and it can only be downloaded twice. Be sure to download and save it once it arrives in your inbox. Also note, these files will not open on a tablet or smart phone. You will need to open them from a PC or laptop. Enjoy!