It's almost March… How many of us are still working on our New Year's resolutions? Did you even set any resolutions? How about your teens? Are they goal-setting?
Help them reach their goals by encouraging them to plan. This personal planner is perfect for teens. It's got pages designed to help them plan their whole month, work toward their goals, and track their progress all month long.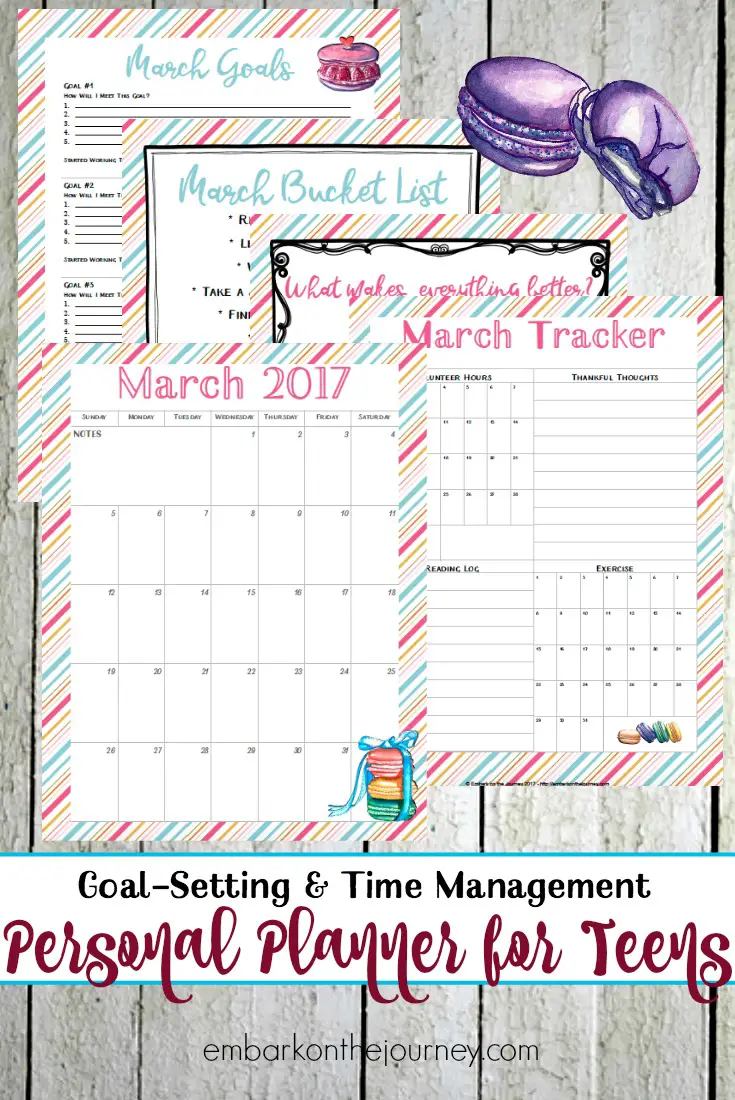 Personal Planner for Teens
As I was designing this month's personal planner for teens, I asked my own teen for design advice. I had her scroll through Etsy with me looking at clipart for decorating the pages. She fell in love with the macarons featured in this month's planner.
Recently, in her co-op French class, they had macarons for snack. She says they're very tasty. She also informed me that they're all the rage. Apparently, macarons are all over Pinterest and Instagram.
What's Inside?
The March teen planner follows the same format as the previous months. Inside you'll find:
The calendar page is designed for teens to record upcoming events, birthdays, and other fun activities that are coming up this month.
The weekly agenda can be used to record appointments and project deadlines. Print out one copy to laminate and use all month long. Or, print one out for each week.
The 'this month' page is perfect for teens to record what they're reading, what they're watching, and where they're going this month.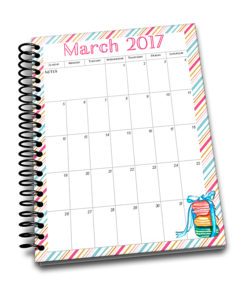 The goal tracker is designed to help teens break big goals into manageable chunks. There's space for them to track three goals for the month. At the end of the month, they can reflect on what worked and what didn't work before setting goals for the following month.
On the monthly tracker, teens will log their counter hours, exercise, books they've read, and things they're thankful for.
This month's bucket list is perfect for the beginning of spring!
The journaling pages in the March personal planner for teens contain the following:
Currently: where teens can record their thoughts "in the moment"
I'm so lucky because…: March is the perfect time to think about all the things that make us lucky… good grades, finished a hard task, met a goal, etc.
100 Things That I LOVE: Can your teen list 100 things before the end of the month?
What makes everything better?: Chocolate? A frappuccino? A talk with your bestie?
Doodles and Random Thoughts: For those thoughts that don't "fit" anywhere else…
Books to help teens plan:
Helpful planning tools for teens:
Get your Personal Planner for Teens: March Edition.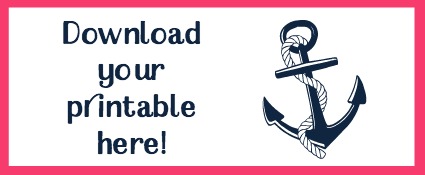 Does your teen use a planner? Do you have tips for helping your teen manage their time and stay on top of their responsibilities? Share them with us in the comments below. 
Related Posts