What exactly is "pi" and why are we celebrating it?
Pi is the ratio of the circumference of a circle to its diameter. Though it's an infinite number, it starts with 3.14. Therefore, many people call March 14 (3/14) "Pi Day."
You can celebrate in your homeschool with this amazing collection of Pi Day activities and crafts.
Each of these unique ideas is sure to spark your kids creativity and encourage them to explore Pi on a whole new level.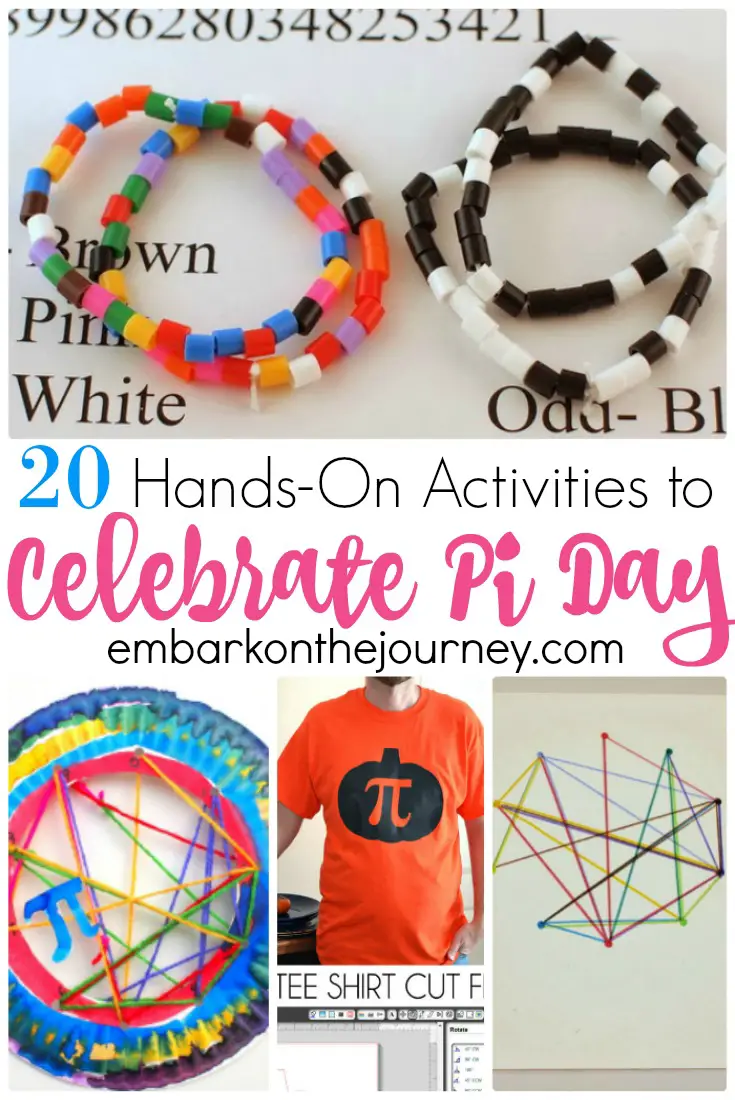 Pi Day Activities and Crafts
Here are four fun Pi Day activities that are perfect to use with your kindergarteners.
Kids can make Pi Day bracelets as they explore Pi.
I know a few math-loving kids who would love to make and wear their own Pi Day tee shirts!
Introduce Pi to your young kids using this printable Math Themed I Spy Game.
Here's another Pi Day tee that your kids can make and wear.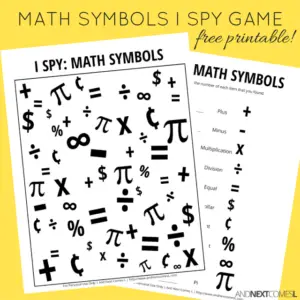 On this blog, you can find several ideas to explore Pi with your toddlers.
I love this Pi Day art project! It comes with a free printable template.
Toddlers and preschoolers will have fun creating their very own Pi Day necklaces.
Combine math and art by creating a Pi Skyline.
Your youngest learners can get in on the Pi Day fun with Pi Day Pie Playdough!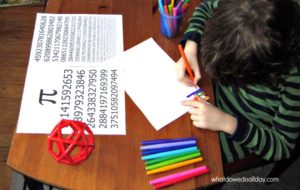 Here's a great list of FREE Pi Day activities.
And, here's another Pi Day tee kids can make and wear.
Create one of these two Pi art projects.
This pie banner craft project is perfect for decorating your homeschool room for Pi Day. Use 14 pieces of "pie" to make it even more meaningful!
Here's a fun collection of Pi Day songs you can incorporate into your Pi Day activities.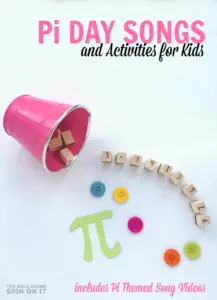 Here's a fun collection of Pi Day activities – ten to be exact!
Discover these three Pi Day activities and ten facts about Pi Day.
Another fun project that meshes math and art! Pop art for Pi Day!
Kids can prove Pi themselves with this Sneaky Pi Day Detector.
Try this Pi Day inspired string art activity.
Which Pi Day activity will you try first? 
More Math Posts