Do you enjoy the winter months?
I have to admit that I am not a huge fan of winter. I am a huge fan of winter science, though!
I do not love the cold, but I do love the snow. Looking at it, that is. Going out in it means I am going to be cold.
However, I do love that wintertime brings about a whole new opportunity for unique homeschool lessons. Lessons you cannot teach any other time of year. Lessons that focus on snow and ice and animals in polar regions.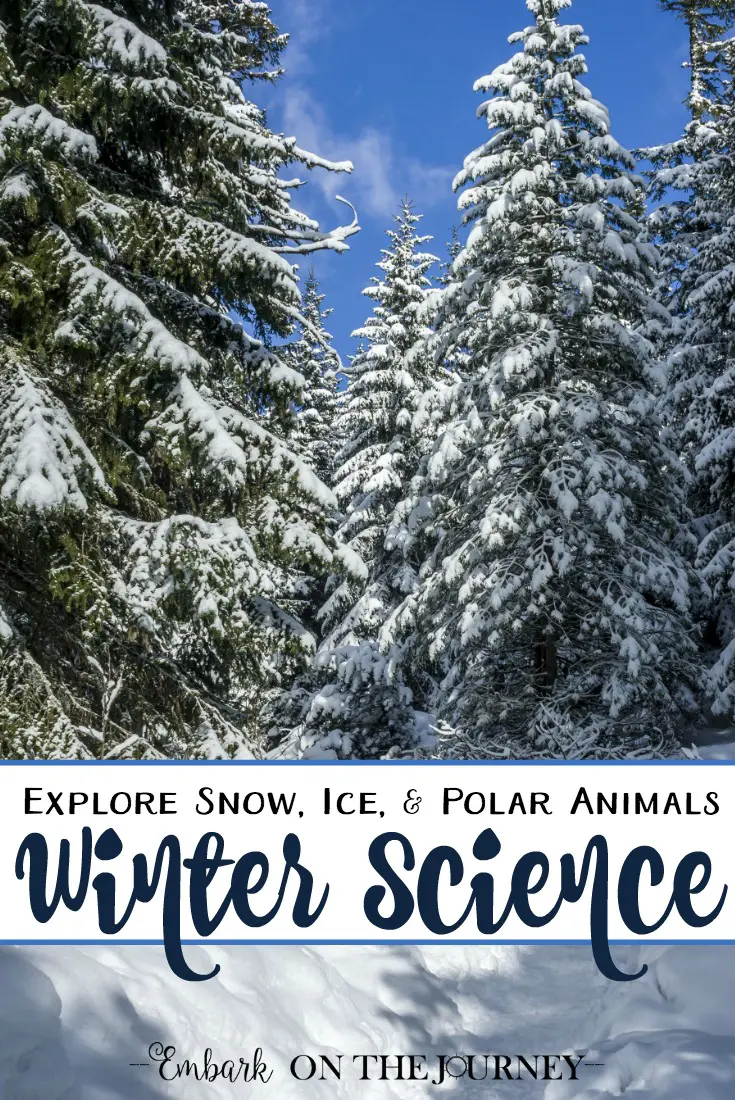 Winter Science Activities
Have you taken advantage of all that the winter months have to add to your homeschool studies? If not, I'm here to help you.
I have rounded up an amazing collection of winter-themed science activities that are sure to keep your kids busy all season long! If you have unique science activities that you do in the winter, leave a message in the comments so we can all try them this winter.
Whether you add these activities to your everyday homeschool lessons or you use them to make a snow day educational, these winter science activities are perfect for kids of all ages.
Some of these activities are geared toward tots and preschoolers and will offer them an opportunity for hands-on fun. Others are activities your kids can enjoy while outside in the snow.
There are experiments that teach about polar animals and others that teach about snow and ice.
Do your kids enjoy exploring the great outdoors no matter how cold it is? There are nature activities that they're sure to enjoy, too!
Click the "next" button to discover more than 30 winter science experiments and activities you can do with your children.