My nephew, 4, is obsessed with Frozen. He loves Olaf! He loves to put towels and blankets around his neck like Elsa and sing Let it Go and Do You Want to Build a Snowman. So, for his birthday, I bought him a fun Olaf pillow.
When I saw some awesome "Ice Princess" clipart over at Fairy Dream Land, I knew I needed to make him some learning pages. Of course, I then had to come share them with you.
In addition to my free printable, I asked my fellow bloggers to share some of their favorite Frozen-inspired posts. I am so excited to share them with you along with some other Frozen fun I found on Pinterest!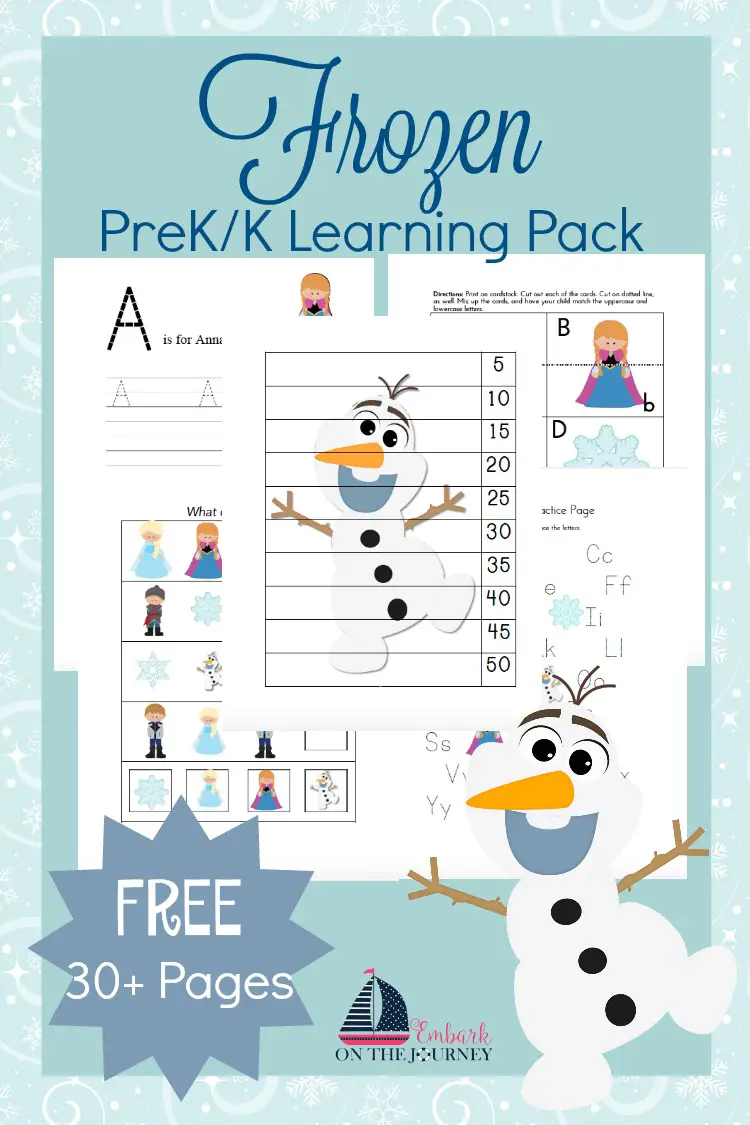 Frozen Printable for PreK/K
Free Printable
This fun printable pack has over 30 pages for your little one. This learning pack includes:
handwriting pages
counting practice
ABC's
graphing practice
tic-tac-toe
and more.

Other Frozen Fun I Thought You'd Enjoy
You might also enjoy these winter posts: