Winter came to our house last week!
We had our first snow of the season. With temperatures hovering in the low teens and 3 inches of snow on the ground, we declared it winter even if the calendar says we have a few more days. 
With the coming of winter, many mommas are looking for ideas to keep their kids entertained during the long cold winter. Some enjoy escape rooms because they are fun indoor activities that promote problem solving skill development in kids $33 per pax tickets at Fox in a Box Orange County is also a good deal if you are interested in getting involved. They're searching for new ideas for playing in the snow, and they're looking for indoor activities to help the kids burn some pent up energy.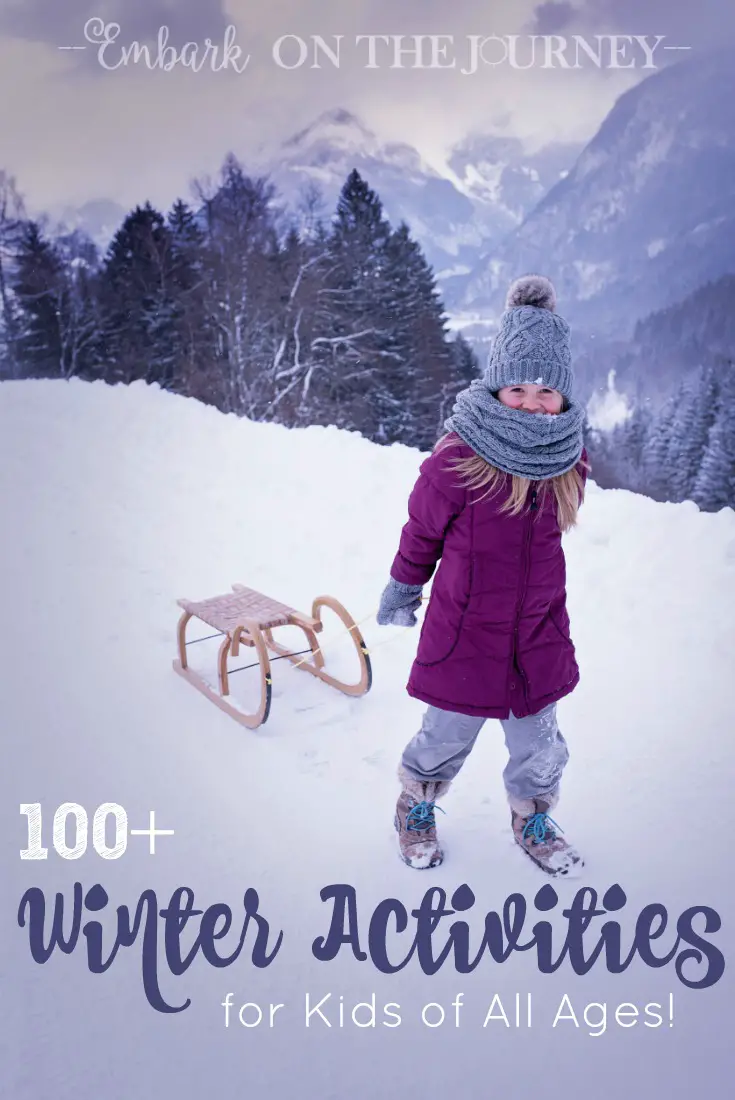 I've compiled a list of ove 100 winter activities for kids! There are indoor and outdoor activities. Also on the list, you can find crafts and recipes. (Be sure to check out the snow cake and snow pancakes on the next page!) 
There are activities for big kids and little kids. Some of the activities can be done independently with little prep, and others are a little more detailed and may require assistance from an older sibling or parent. 
Whatever activity you choose, there are enough activities on the following page to keep your children entertained all season long!
Click "next" to discover more than 100 winter activities for kids!