Discover over 100 winter activities for kids. You'll find crafts, recipes, printables, and more. They're perfect for kids ages 3-10!
Winter came to our house last week! We had our first snow of the season. With temperatures hovering in the low teens and 3 inches of snow on the ground, we declared it winter even if the calendar says we have a few more days.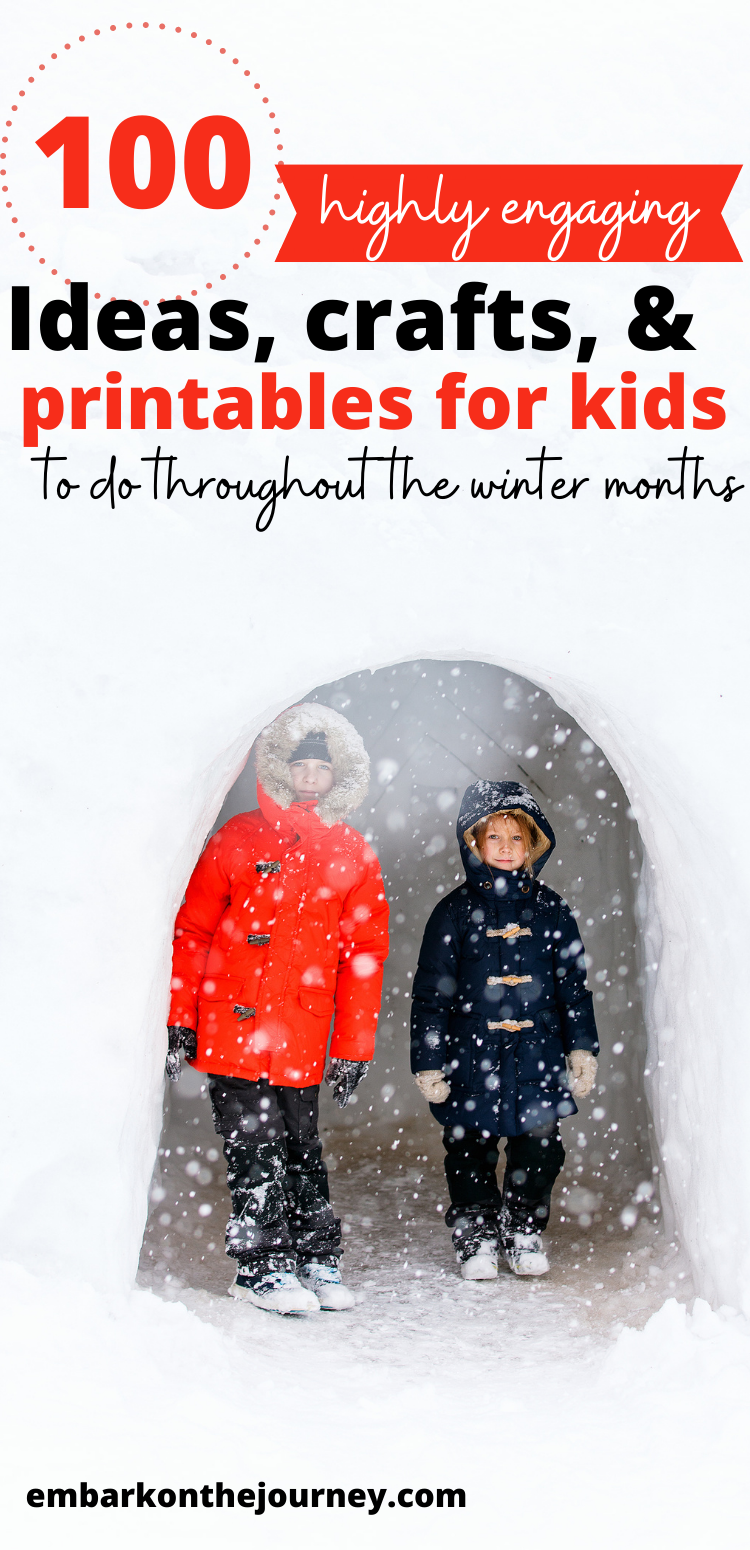 With the coming of winter, many mommas are looking for ideas to keep their kids entertained during the long cold winter. They're searching for new ideas for playing in the snow, and they're looking for indoor activities to help the kids burn some pent up energy.
I've compiled a list of over 100 winter activities for kids! There are indoor and outdoor activities. Also on the list, you can find crafts and recipes.
There are activities for big kids and little kids. Some of the activities can be done independently with little prep, and others are a little more detailed and may require assistance from an older sibling or parent.
Whatever activity you choose, there are enough activities on the following page to keep your children entertained all season long!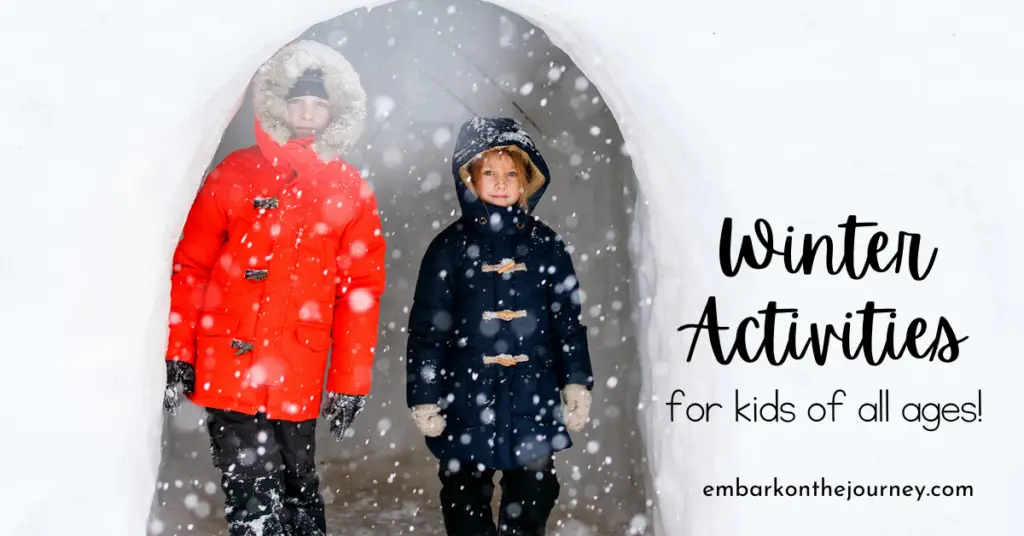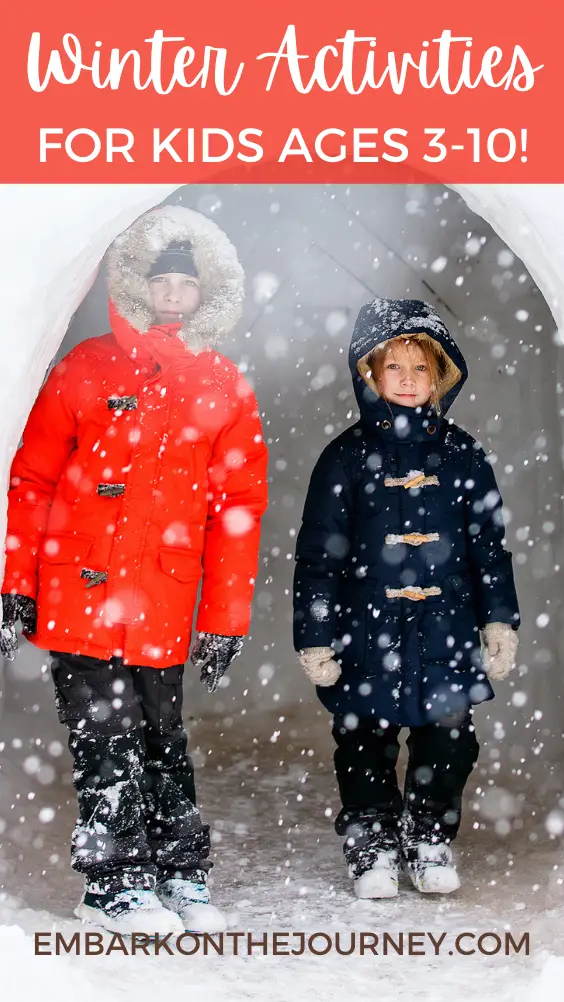 RESOURCES I LOVE
Looking for an adorable toy that provides meaningful play for older toddlers and younger preschoolers? Imagining cold winter days stuck inside and want to keep things as screen-free as you can? Check out this adorable felt snowman set, because it takes care of all of that and more!
Remove the chill from your child's imagination with this unique stacking wooden snowman toy!
If you love filling your bookshelves with seasonal books, don't miss this collection of children's books about winter. Winter-themed fiction and nonfiction picture books!
Related Posts