Whether you're celebrating Dr. Seuss's birthday or you're looking for some fun writing activities, don't miss these printable Dr Seuss Writing Prompts!
These pages are the perfect addition to your printable writing prompts for kids! Your kids will love writing about their favorite Dr. Seuss books or making up imaginary animals with nonsensical names.
There are six unique writing prompts included in this pack. Kids can use the writing pages included in this pack, or they can write on their own paper.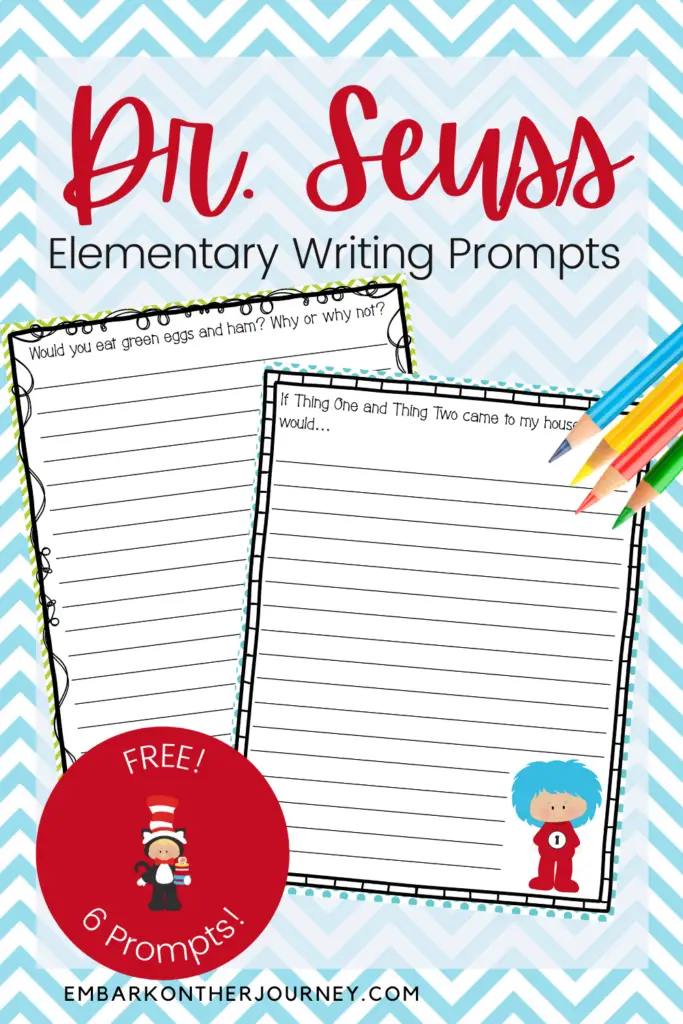 As you are gathering up your free printables for kids to use during March, be sure to add these writing prompts.
Dr Seuss Writing Prompts
On March 2, children and students everywhere will be celebrating Dr Seuss Day also known as National Read Across America Day.
In addition to reading your favorite Dr. Seuss book or Dr. Seuss biography for kids, be sure to inspire some creative writing with these Seuss-inspired writing prompts.
There are a total of 6 writing prompts in this printable pack. They're perfect for kids ages 6-10. Younger kids can use them, too, if you have them dictate their story to you. This allows them to create stories without worrying about the mechanics of writing.
Writing Tips
Here are a few ideas for making writing a bit more fun:
• Let your students use erasable pens to write their stories. Our favorites pens are erasable gel pens! My youngest likes to change colors with each paragraph, and I like that there are no scribbled out mistakes.
• Print all of the writing prompts at once, and bind them into a report folder to create a writing notebook. Let your kiddo choose which writing prompt to complete each day. This gives them a little control over the assignment, and encourages them to write about what sparks their interest on a given day.
• Every now and then, don't worry about editing and proofreading. Let them write. When they've completed all of the prompts, have them pick a favorite piece or two to polish and publish. You can go through the entire editing, revising, rewriting process at that time.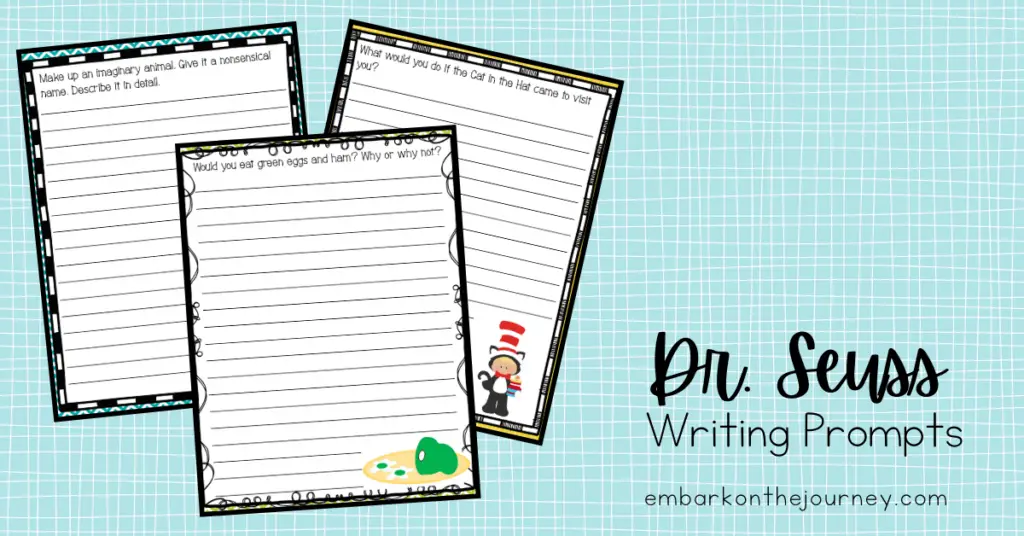 Lesser Known Dr Seuss Stories
Fill your book basket with a great collection of Dr. Seuss stories for kids. Most of these books can be found at your local library or used bookstore.
If you have a hard time finding them, you can order them through my Amazon affiliate links by clicking the images below.
Happy Birthday To You! - Celebrate your unique self with Dr. Seuss and the Great Birthday Bird in the ultimate birthday book!
Dr. Seuss's Horse Museum - Based on an unrhymed manuscript and sketches discovered in 2013, this book is like a visit to a museum—with a horse as your guide!
Did I Ever Tell You How Lucky You Are? - This classic book provides the perfect antidote for readers of all ages who are feeling a bit down in the dumps. Thanks to Dr. Seuss's trademark rhymes and signature illustrations, readers will, without a doubt, realize just how lucky they truly are.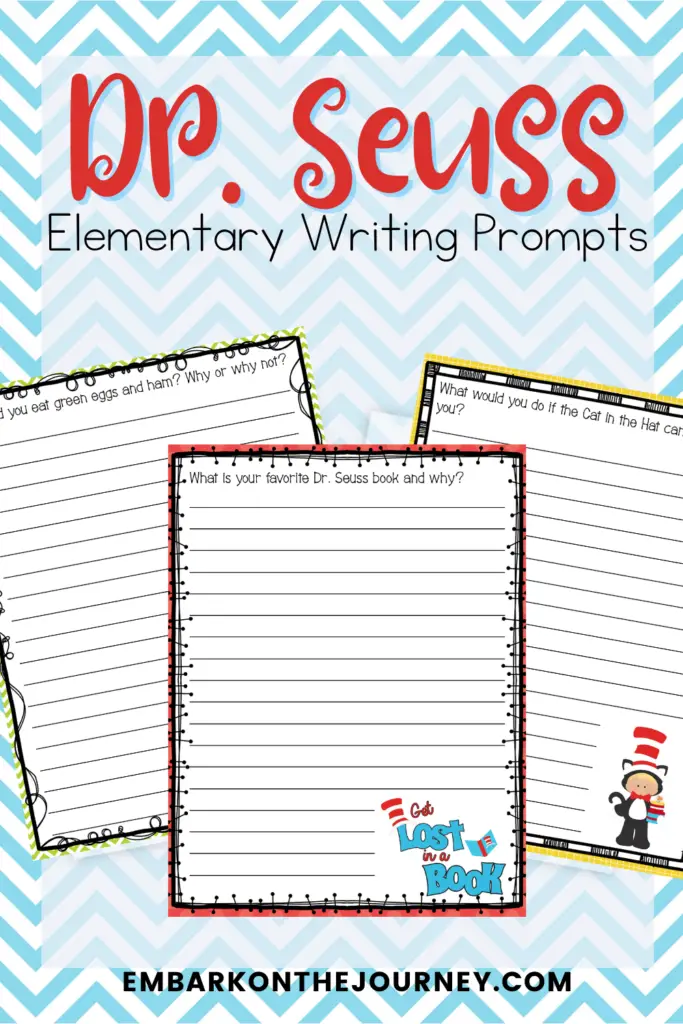 Teaching Resources
If you'll be reading 10 Apples Up on Top with your kids, check out these felt board puppets that are perfect for sequencing and retelling the story.
Finger puppets are another awesome storytelling tool to have on hand. This set of Dr. Seuss finger puppets includes characters from The Grinch, The Lorax, Cat in the Hat, and more.
Download Your Printables
This Dr. Seuss Writing Prompts pack is only available to my readers. Click the button below, enter your information, and download your printables.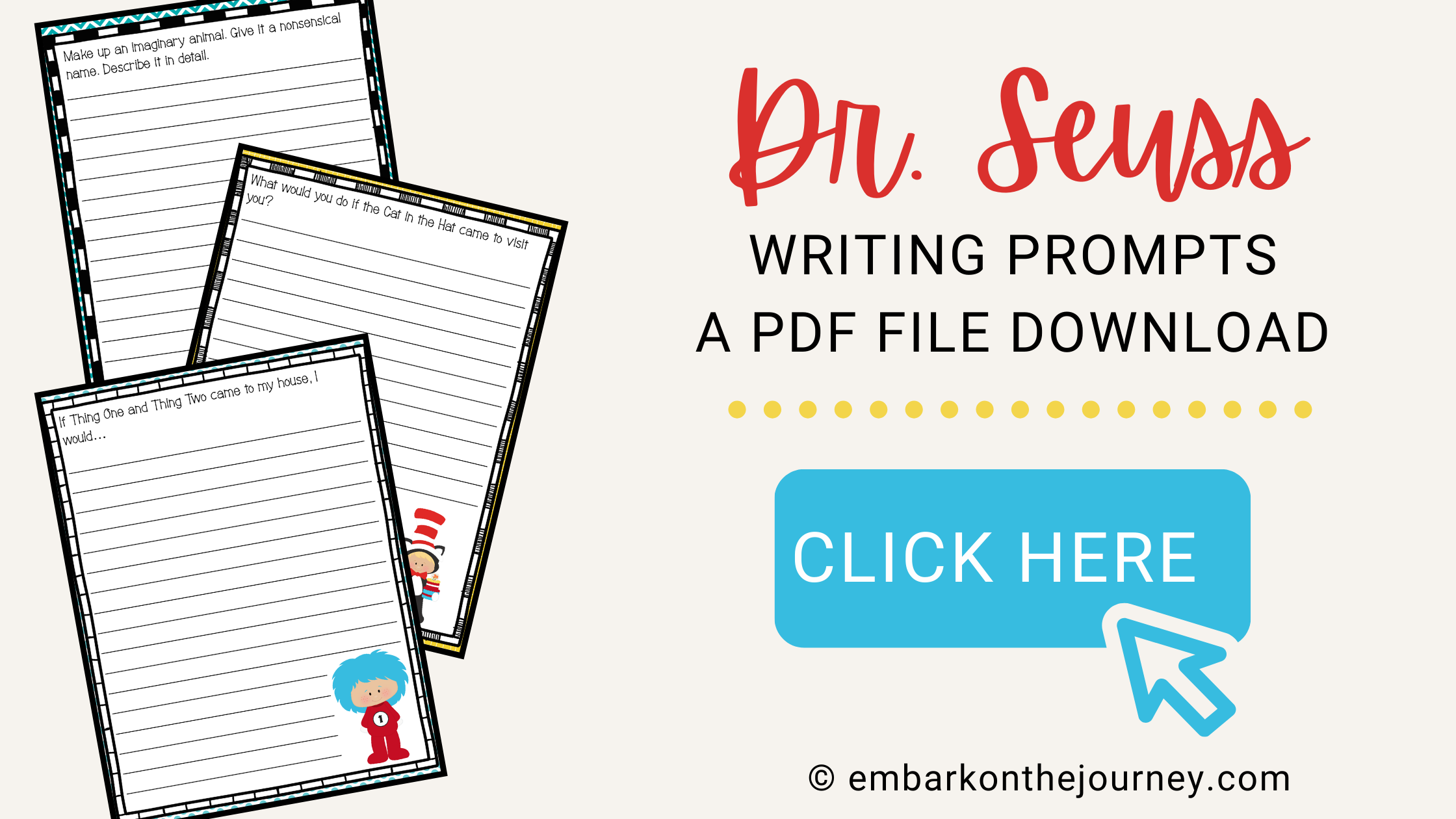 More Writing Prompts