I love introducing my kids to other cultures. One way to do that is to share with them about the lives of children from other countries. Stay tuned this week for resources that will help you do just that.
Today, I'm going to share with you a fun Children Around the World printable pack.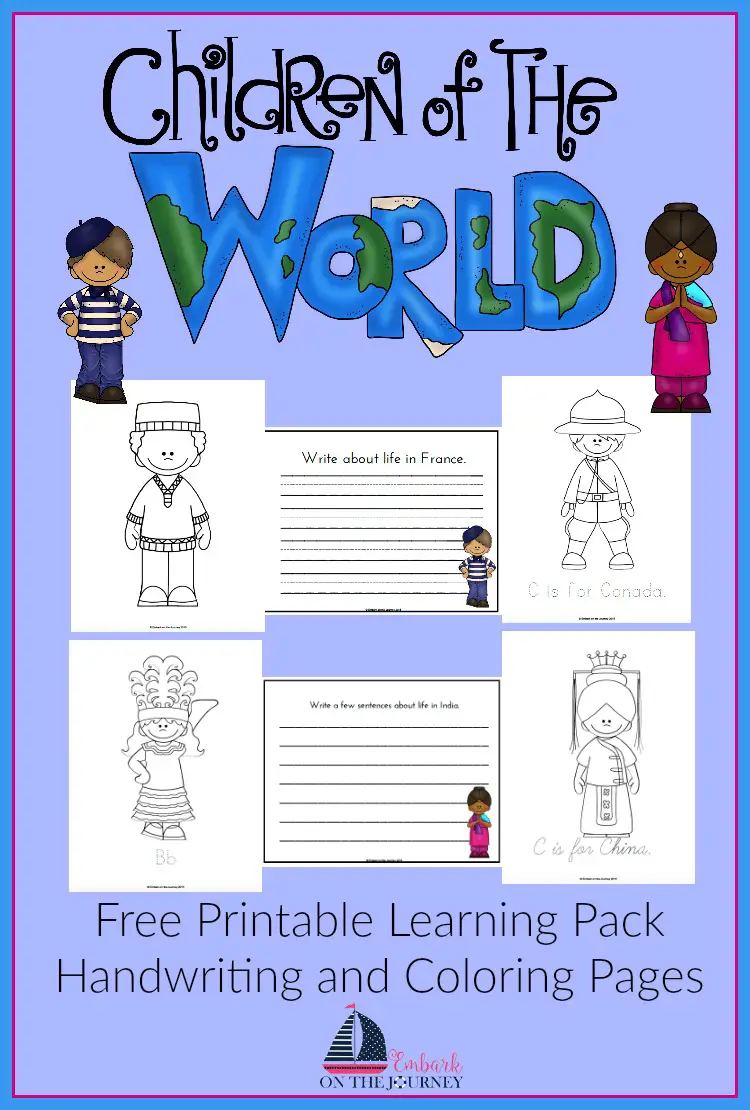 Children Around the World
You can use this fun freebie to introduce your children to other cultures. Talk about what the kids are wearing. What are the other countries like? Find the other countries on a world map. Learn to say hello and goodbye in different languages.
Inside this fun 76-page freebie, you'll find the following learning activities:
Coloring pages for 12 different countries
Writing pages for 12 different countries
Cursive and print
To download your free printable pack, please enter your information below. You should receive your download link within the hour. If, after an hour, you have not received your link, please contact me and we'll figure it out together.
Please note that your link will expire in 3 days, and it can only be downloaded twice. Be sure to download and save it once it arrives in your inbox.
Check back tomorrow for information about a fabulous new 6-week Christmas Around the World unit study I've discovered, because it goes perfectly with my free printable!.