This collection of art books for kids is a must-see for kids who are passionate about art. Whether they're looking for new techniques or strengthening their skills, these books are must-haves!
These art books cover skills such as drawing, painting, sculpting, and more. With the books on this list, you can encourage your kids to try a new art technique such as drawing, doodling, or painting. There are books for preschoolers and older kids alike.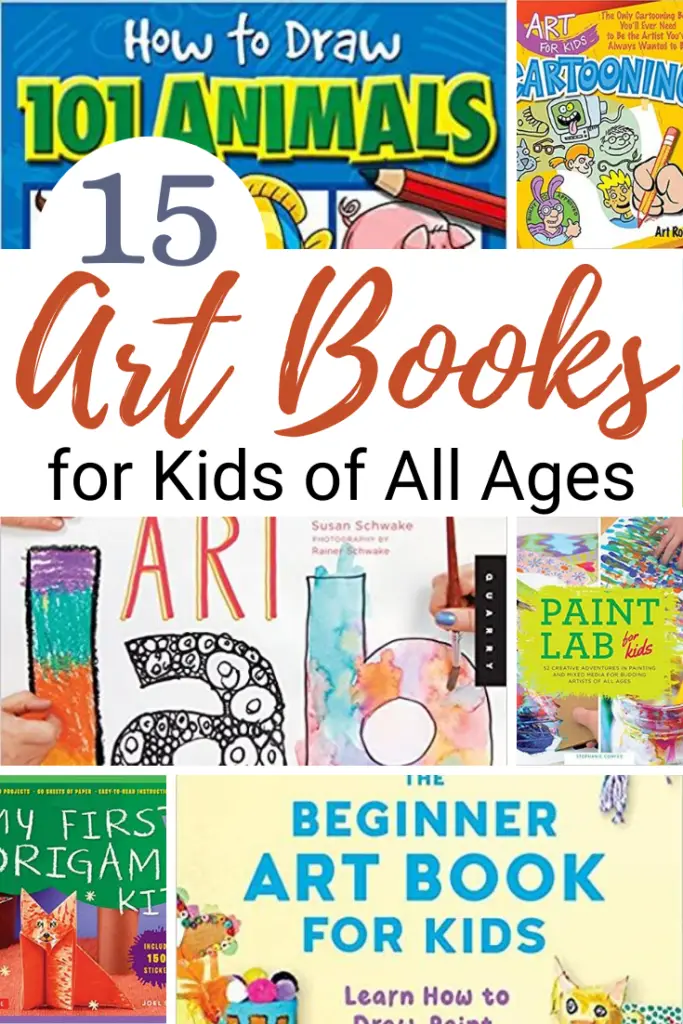 In addition to being passionate about dance, Emma is wild about art! She colors and draws and paints in her downtime. She loves her chalk pastels.
If you've got a budding artist in your house, you will love this week's book round-up! It's all about art books for kids!
Art Books for Kids
Fill your book basket with a great collection of books about art. Most of these books can be found at your local library or used bookstore.
If you have a hard time finding them, you can order them through my Amazon affiliate links by clicking the images below.
The Beginner Art Book for Kids – This creative book is the latest and greatest in art books for kids, packed full of imaginative art projects and inspiration for budding artists aged 7 to 10―or for anyone who wants to get started making art.
Art for Kids: Drawing – The entertaining, hands-on lessons begin with contour drawing techniques and feature numerous exercises that show budding artists how to make basic shapes and forms, create the illusion of volume with light, use perspective, and accurately draw people, animals, landscapes, and more.
Art Labs for Kids – A refreshing source of ideas for creating fine art with children, Art Lab for Kids encourages the artist's own voice, marks, and style. This fun and creative book features 52 fine art projects set into weekly lessons, beginning with drawing, moving through painting and printmaking, and then building to paper collage and mixed media.
How to Draw 101 Animals – Simple step-by-step line illustrations make it easy for children to draw with confidence. Each title contains 101 different images in all manner of shapes, sizes and poses.
The Drawing Book for Kids – This children's drawing book gives you 365 things to draw every day for an entire year – animals, objects, food, plants, vehicles, sports, holidays and more. Every mini drawing lesson is broken down into easy to follow step by step instructions, so that all budding artists can create a masterpiece.
Paint Lab for Kids – This book offers an exciting resource of easy-to-follow instructions supported throughout with step-by-step, full-color photographs for projects that teach techniques, stimulate new ideas, explore color, combine materials in interesting ways, and encourage self-expression. 
My First Origami Kit – My First Origami Kit is the perfect, affordable introductory kit for kids and parents to learn and master the joys of origami together. 
Ed Emberley's Complete Funprint Drawing Book – Discover how easy it is to create whimsical drawings using just your fingers and a few simple squiggles.
Art for Kids: Cartooning – Any child who can make a stick figure can learn to create funny cartoons—and this enjoyably illustrated guide tells them exactly how.
Art Making with MoMA – Art Making with MoMA, from the educators at The Museum of Modern Art, New York, presents 20 interactive activities that encourage kids (and adults!) to discover how modern and contemporary artists experiment with materials and techniques.
Preschool Art: It's the Process, Not the Product! – Anyone working with preschoolers and early primary age children will want this book. Over 200 activities teach children to explore and understand their world through open-ended art experiences that emphasize the process of art, not the product. 
Art Lab for Little Kids: 52 Playful Projects for Preschoolers – Activities are organized by medium and designed to encourage self-expression. Each Lab also features the work of a prominent artist for inspiration.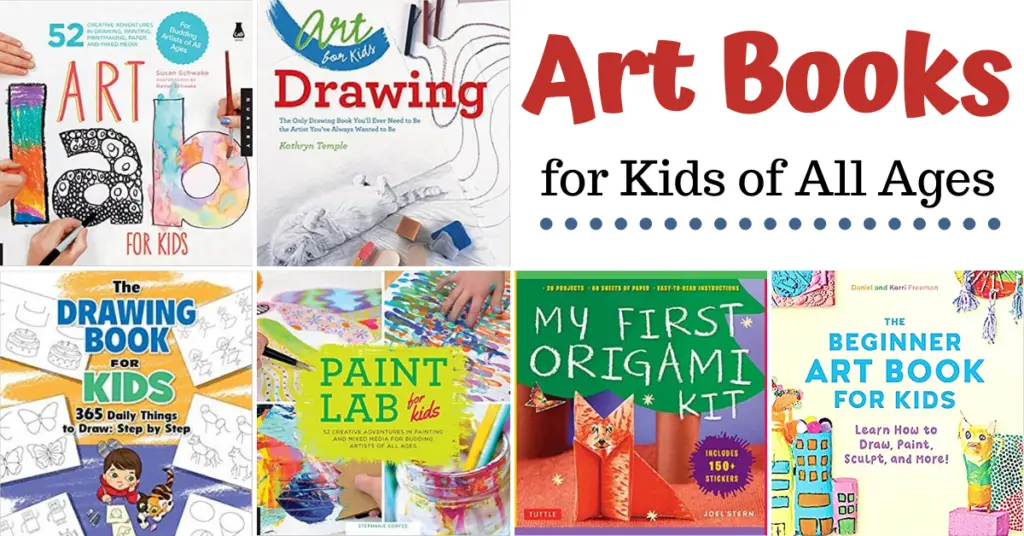 Related posts