Sorry I'm a day late, but life has been crazy busy around my house! I spent the weekend in Atlanta with my daughter at a dance workshop, and now I'm behind on everything! I'm trying to play catch up before we head to Pittsburgh next weekend with her dance team. Whew!
In addition to being passionate about dance, Emma is wild about art! She colors and draws and paints in her downtime. She loves her chalk pastels. If you've got a budding artist in your house, you will love this week's book round-up! It's all about art books for kids!
Art Books for Kids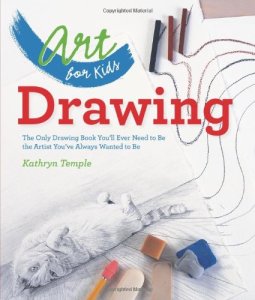 The entertaining, hands-on lessons begin with contour drawing techniques and feature numerous exercises that show budding artists how to make basic shapes and forms, create the illusion of volume with light, use perspective, and accurately draw people, animals, landscapes, and more.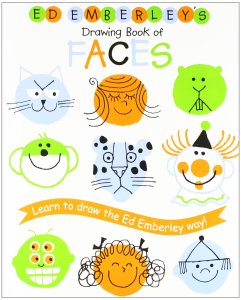 Ed Emberley's Drawing Book of Faces (his books are some of Emma's faves!)
Using simple shapes, Ed Emberley shows would-be artists how to draw a variety of fun and wacky faces. This classic book is packed with fun things that kids-and not a few adults-really want to draw. Easy and fun, the book provides hours of art-full entertainment.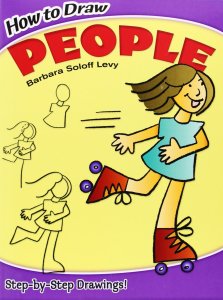 By joining circles, ovals, rectangles, cylinders, and other common shapes, even the youngest artist can easily create 30 different characters — a fireman, a drummer, a mailman, a cowboy, an astronaut, a roller-skating girl, a boy on a swing, and more. Blank practice pages make it even easier. You can color the pictures when you are done!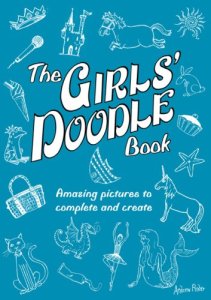 Fairies, princesses, ponies, and pop-stars make this book shine for girls. With 100 of Andrew Pinder's imaginative and humorous illustrations, every girl will be eager to be a daydream believer with her coloring supplies.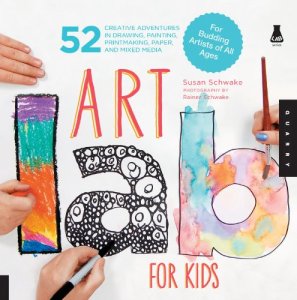 A refreshing source of ideas for creating fine art with children, Art Lab for Kids encourages the artist's own voice, marks, and style. This fun and creative book features 52 fine art projects set into weekly lessons, beginning with drawing, moving through painting and printmaking, and then building to paper collage and mixed media.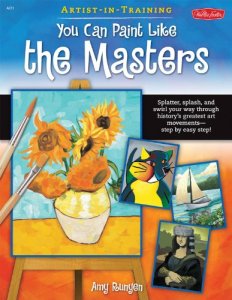 You Can Paint Like the Masters
From Van Gogh's famous flowers to Dali's timeless melting clocks, this book offers budding artists an exciting selection of masterpieces to re-create. You Can Paint Like the Masters touches on 7 great art movements and several famous artists throughout history to jumpstart curiosity about artistic style and technique. Easy step-by-step instructions and templates ensure success as kids experiment and develop their painting skills. For extra inspiration, kids will discover fun facts about the Masters and the art movements along the way!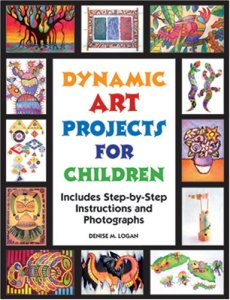 Dynamic Art Projects for Children
These art projects were created for elementary students to engage them in the creative process, build confidence and self-esteem, and facilitate their creation of artwork.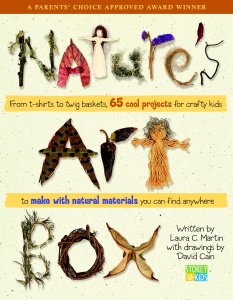 In Nature's Art Box, writer, gardener, and nature-crafter Laura Martin offers 65 fun projects kids will love to make, using materials they can find just about anywhere. She explains how to make paints and inks from flowers and other plants; how to use shells, moss, seedpods, and cones to embellish large objects; how to build elf-sized furniture; how to decorate picture frames, birdhouses, and keepsake boxes with woodland treasures; and how to dig clay, weave vines, and make natural dyes to color T-shirts.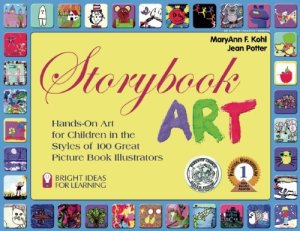 "Storybook Art" is the long awaited literacy connection to art with 100 easy art activities inspired by 100 great picture book illustrators and their award-winning books — both favorite classics and classics to be.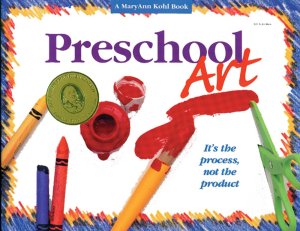 Anyone working with preschoolers and early primary age children will want this book. Over 200 activities teach children to explore and understand their world through open-ended art experiences that emphasize the process of art, not the product. Activities are included for painting, drawing, collage, sculpture and construction.
---
Now, it's time for this week's What to Read Wednesday Blog Hop! Last week's most clicked post was Teaching Jesus' Death with Visual Aids from Kids in the Word.
If you have a children's literature post you'd like to share, please link up with us. Share what you've been reading with your kiddos. Do you have a fun book-based activity or printable? Share it with us. You may find yourself featured next week!
[inlinkz_linkup id=506889 mode=1]