My daughter is obsessed with penguins. She collects penguin stuffed animals and penguin socks. Penguins also happen to be her favorite exhibit at the zoo and at the aquarium.
So, when we read Mr. Popper's Penguins a few years ago, it quickly became a favorite. I'm currently writing a unit study to go with the book, and I hope to have it ready for release next week.
Leading up to its release I want to share some resources you'll find helpful to round out a penguin themed unit study. Today, I'm sharing twenty hands-on penguin activities. Below, you'll discover crafts for kids of all ages along with some fun science experiments and sensory bins.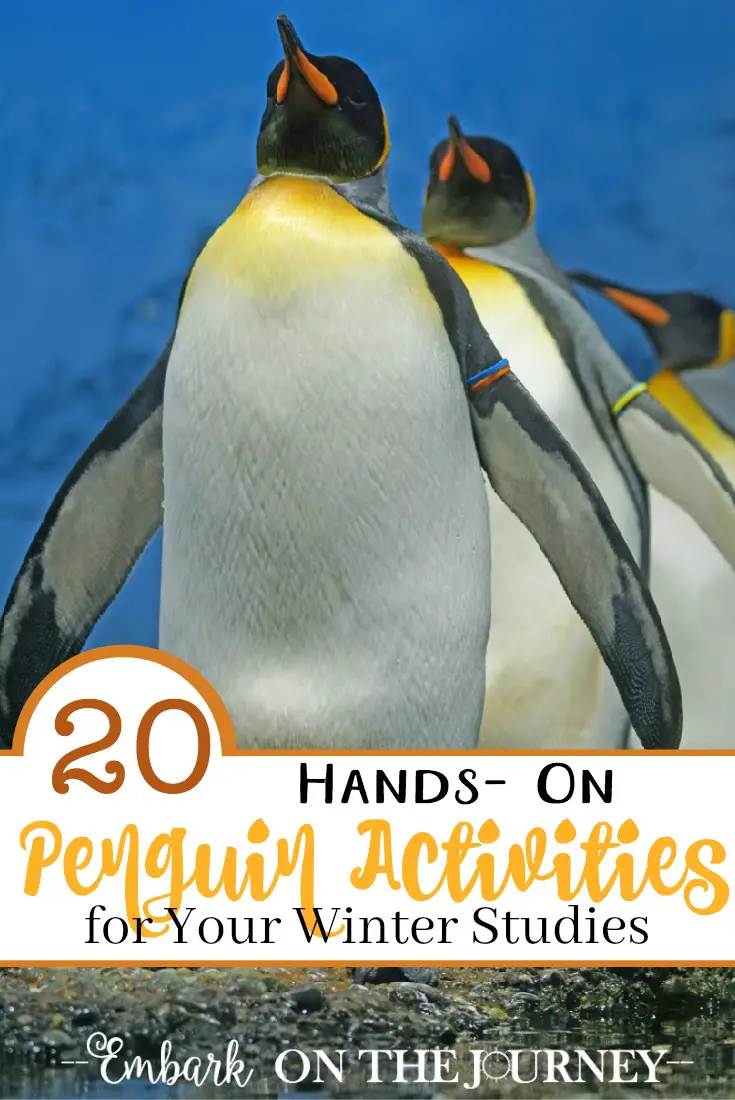 Hands-On Penguin Activities
Kids will love making penguin cake pops. This is a project older kids can do on their own. younger kids can help roll the cake balls or add the penguins' features. Either way, this project is one for the whole family.
Let your little ones pretend to be penguin parents balancing their baby penguins on their feet. Can they transfer 'baby' from 'mom' to 'dad'?
Using empty toilet paper tubes, kids can create one of a kind penguins.
I love these penguin corner book marks! They'll be great for marking your reader's page as they read Mr. Popper's Penguins.
After you've read the book, how about having a movie night? You can serve these fun penguin-themed foods to tie in to the book.
Here's a fun template your little ones can use to create a paper bag penguin puppet.
This cotton ball penguin is perfect for young learners.
I love this Macaroni Penguin box craft! Turn Patricia the Penguin into a teaching tool by feeding her letter Pp cards!
This sweet penguin craft is perfect for little girls! The 'hair' and hair bow are absolutely adorable!
I want to make these sledding penguins frozen banana snacks for myself! Yum!!
Oh my! This skating penguin small world will keep your little ones occupied all afternoon long!
Your crafty kids will enjoy making origami penguin cards. They'll look great on display, and they're sure to be treasured by anyone who receives one.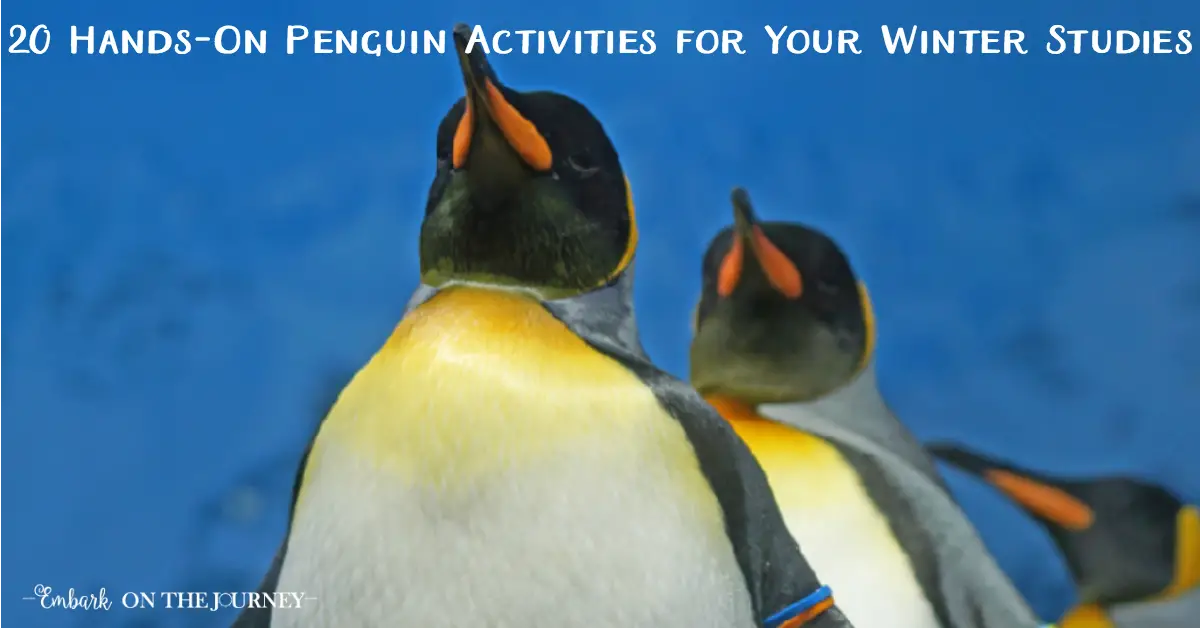 Footprint crafts are always a hit, and this penguin footprint art is no exception.
Kids will love displaying their artwork or their favorite pictures on these DIY clay penguin photo holders.
Preschoolers could spend hours playing with this penguin water bead sensory bin!
Here's another fun penguin sensory bin you can make if you don't have any water beads.
Let kids explore for themselves how penguins stay warm in the Antarctic with this hands-on science activity about blubber!
I love love love this DIY penguin bracelet! With a few simple supplies from your local craft store, your kids can make these bracelets for themselves or for a friend.
I'm a huge fan of open-ended art projects. These mixed-media penguin scenes are as fun as they are unique.
Kids can show off what they've learned about penguins by making a simple penguin habitat triorama.
These heart penguin cookies are perfect for your penguin unit study and for your upcoming Valentine's Day celebrations!
Have your kids collect pinecones on your next nature walk, and then let them transform those pinecones into penguins!
Turn plastic lids of all sizes into penguin math counters for preschoolers.
These penguin ornaments will look great on your Christmas tree! Or, cut the hanging string off, and set them on your mantel or windowsill.
You won't believe what these crafty penguins are made from!
Little ones can paint their own penguin story stones and use them to retell stories all winter long.
The Penguin Plunge is a great gross motor activity for tots and preschoolers!
Which one will you try first?
Related Posts