This paper plate unicorn craft is absolutely adorable! Your kids will love creating this paper plate craft with just a few simple supplies! It's perfect anytime of year.
Arts and crafts are important for kids of all ages. They can express their creativity, build motor skills, and try new techniques. Paper plate crafts are fun, because you're likely to have the supplies you need on hand. This unicorn craft is no exception!
Paper Plate Unicorn Craft
This paper plate craft for kids will make a great addition to your fantasy and/or letter Uu activities. Or, your crafty kids can make this craft "just because".
What You'll Need
White Paper Plate
Glue Stick
Gold Glitter Paper
Unicorn Eye Stickers (Hobby Lobby)
Flowers
Heart Foam Hearts (Dollar Tree)
Scissors
amazon ad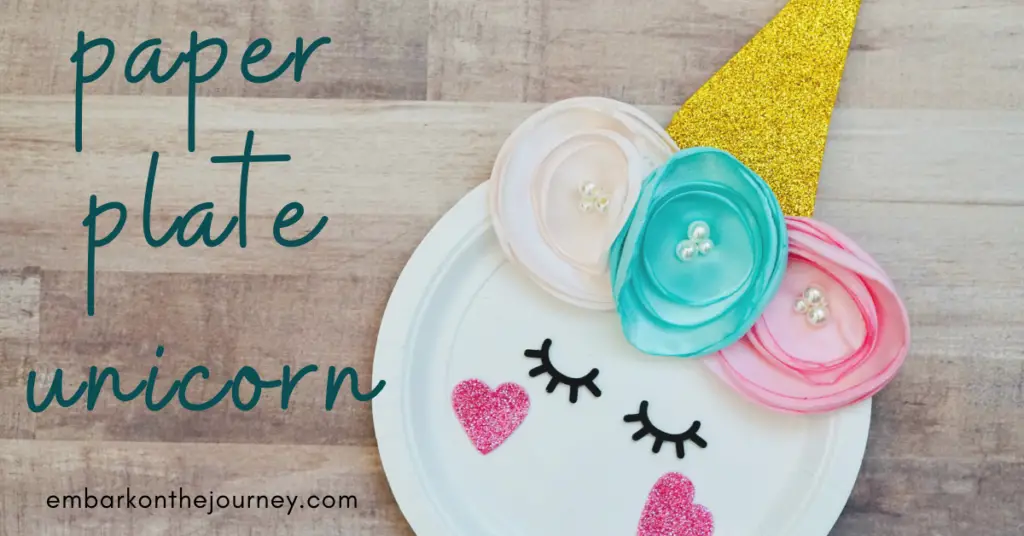 What You'll Do
Take your gold glitter paper, and cut out a unicorn horn. It can be just a simple triangle shape. Glue the horn onto the top of your paper plate.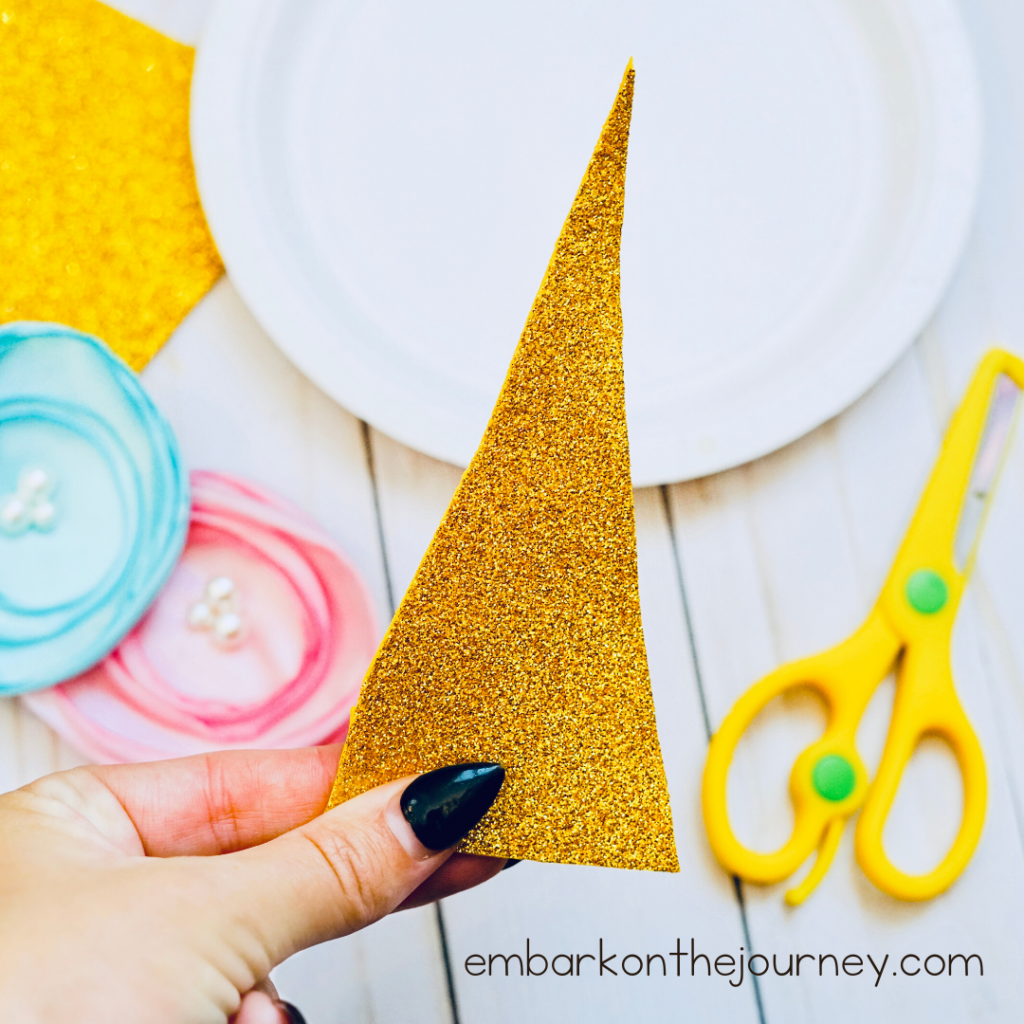 Next, glue the flowers to the paper plate. I like to glue these where the horn meets the plate to hide the seam.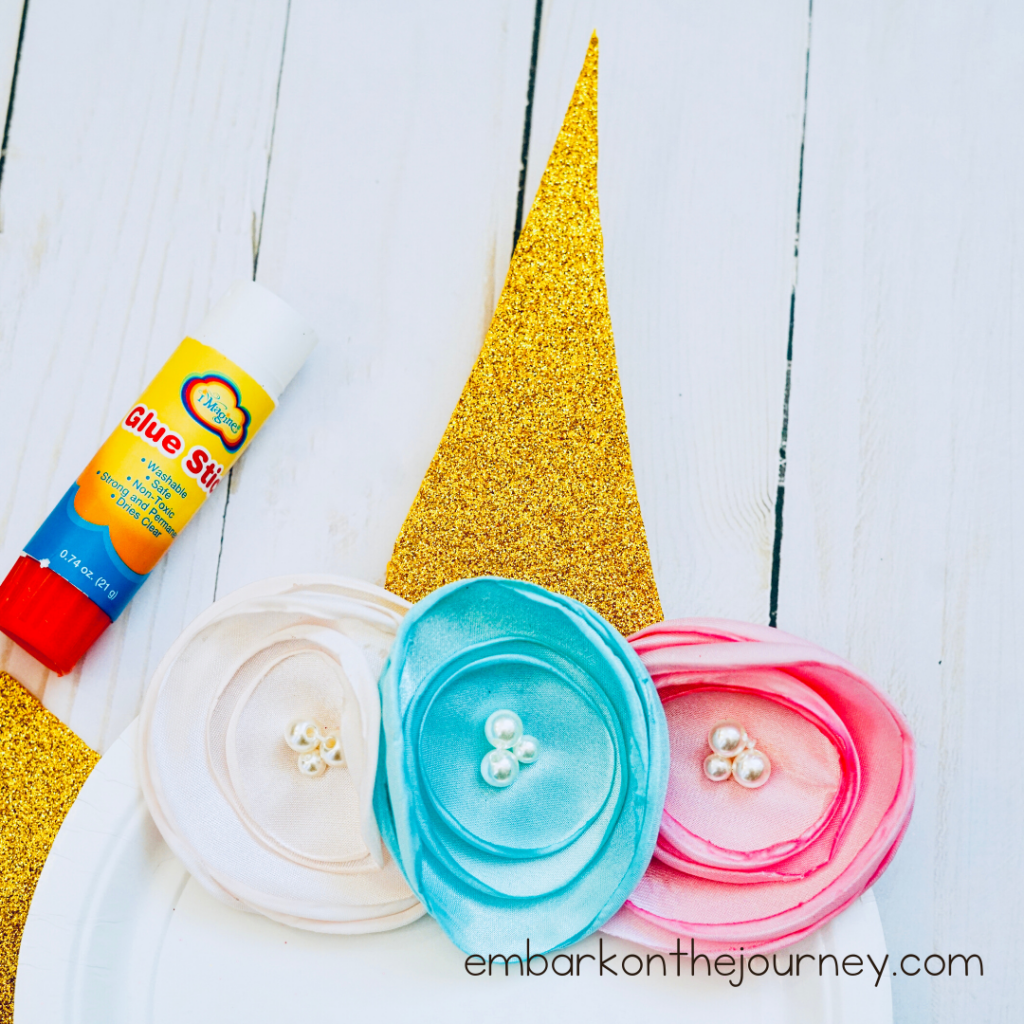 Now, stick on your unicorn eye stickers. You can also use a black sharpie and draw unicorn eyes if you don't have stickers on hand!
Glue the pink foam hearts onto the paper plate to make unicorn cheeks. You can also draw these on and add a little glitter or glitter glue to make them sparkle.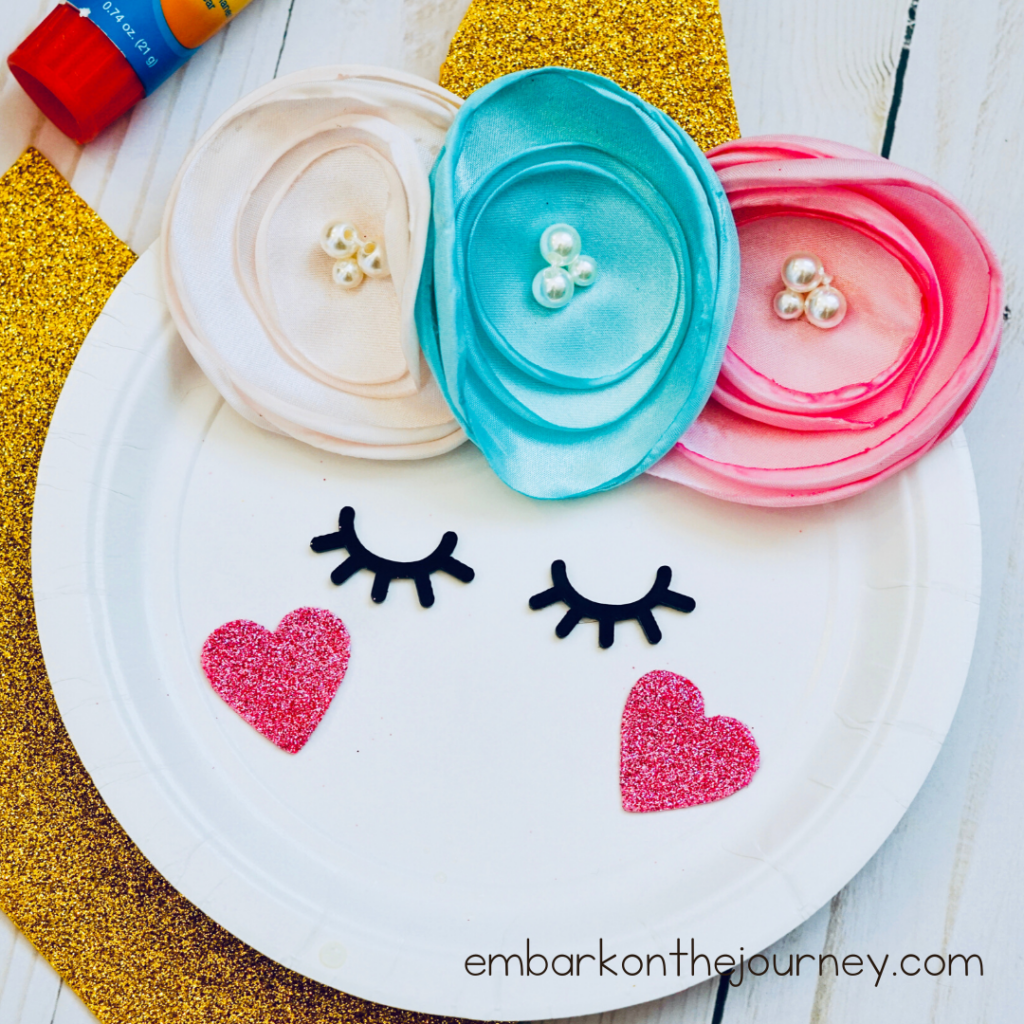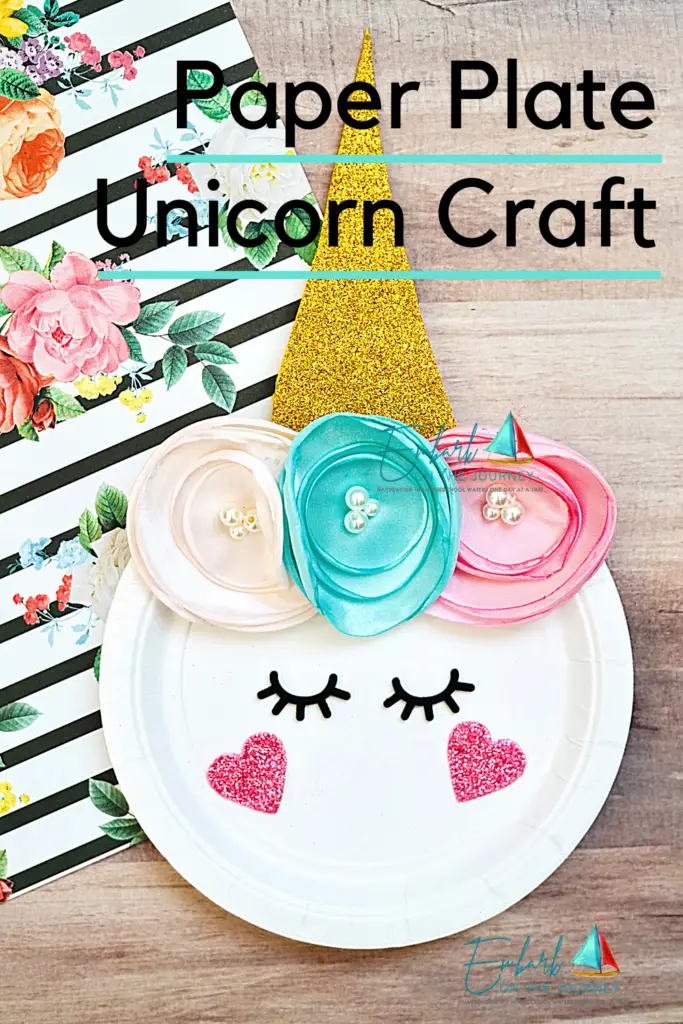 Related Posts