High school grammar needn't take all day, and it doesn't have to include diagramming! Discover how you can teach high school grammar in just 10 minutes a day!
High school. I've been writing more and more about high school lately, because ready or not here it comes. This year, my daughter is wrapping up middle school and frequently reminds me that she'll be in high school next year.
She also thinks that because she'll be in high school next year, she'll be done with grammar instruction. She's been told that high school "English" class consists of literature and writing. And, hers will. I've actually already enrolled her in a literature/writing class at our local co-op.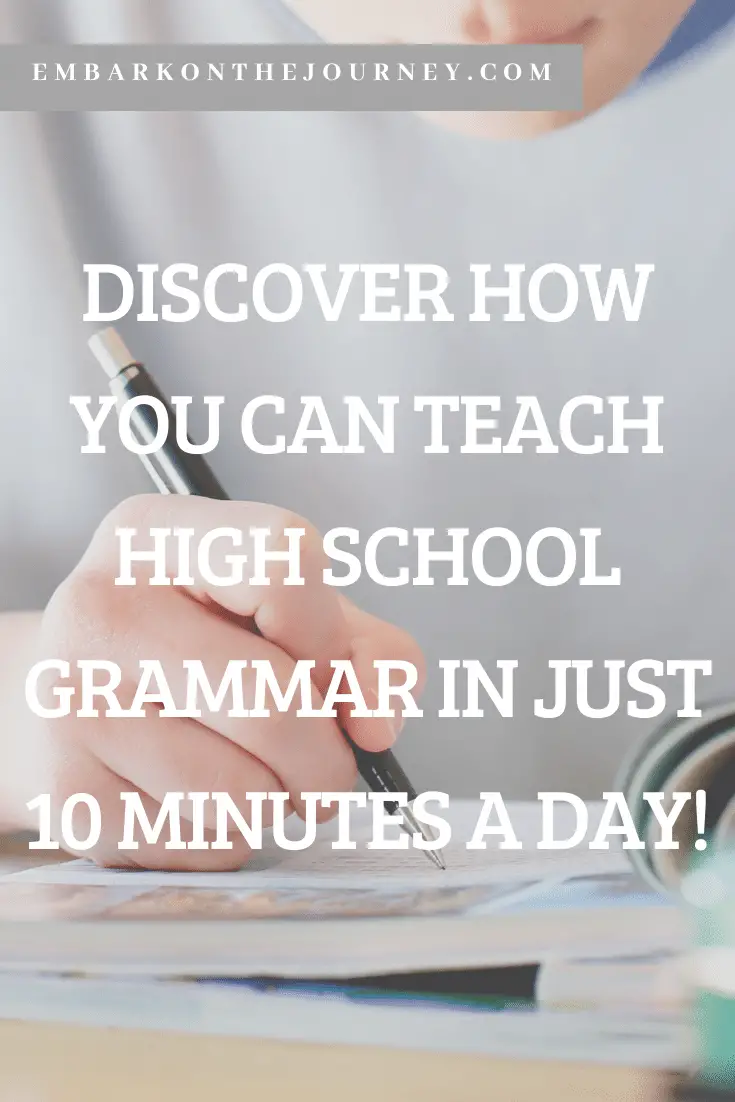 However, because she aspires to attend college after high school, she has to prepare for the ACT or SAT. She does not have a great track record of remembering concepts she's learned previously if we don't continue to review.
If we don't stick with grammar in some fashion, she is not likely to do well on the grammar portion of her college entrance exams.
Easy Grammar Ultimate Series
The author of the ever-popular Easy Grammar/Daily Grammar series has created a series designed specifically for older students. The Easy Grammar Ultimate Series is designed for students in grades 8-12.
Like the Daily Grammar series, the Ultimate series is designed as a cyclical review meaning that concepts are reviewed over and over again while new concepts are being learned. Some people also refer to this as "spiral" learning. Each day is set up the same:
• Part 1: Capitalization
• Part 2: Punctuation
• Parts 3 & 4: Grammar and other concepts
• Part 5: Sentence combining for improved writing skills
The best part of this program, in my daughter's opinion and mine, is that it's designed to be completed in just 5-10 minutes each day! This will make it easier to continue with grammar review in addition to her literature/writing class at co-op without overloading our school days.
Each of the Easy Grammar Ultimate Series texts includes 180 lessons. The only thing you have to purchase is the teacher text. The teacher text ($29.95 for a physical copy) contains both the reproducible student workbook (so you can make copies for your kids) and the answer key. You can, however, order additional workbooks if you don't want to make copies. The answers, however, are NOT found in the student workbooks so the teacher text is a must.
Once I printed out a few sample pages from the Easy Grammar website and showed them to her, she declared it was time to make a switch for next year. Even though I had already decided on our high school grammar curriculum, we are switching.
I love the way these lessons are formatted to touch on a few concepts each day so that she's constantly reviewing while building her skills at the same time. She's confident that this program will provide a no-tears solution to daily grammar review that won't take all afternoon to complete.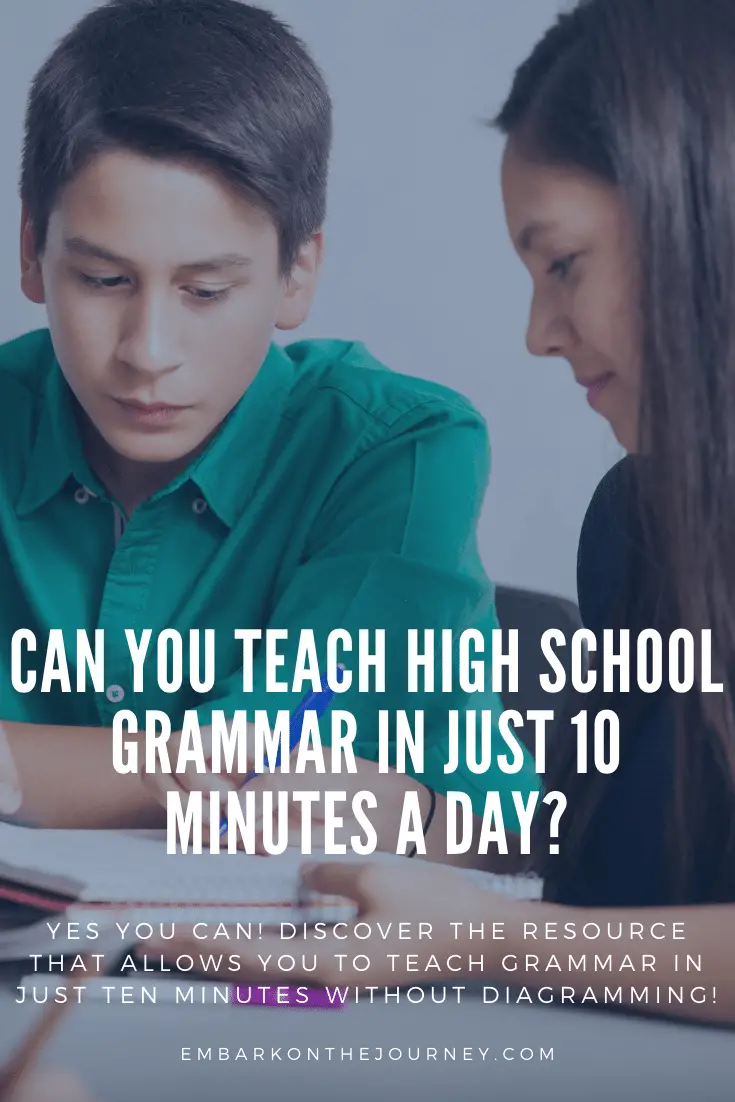 Related Posts