As soon as I saw this A to Z Animals clipart from Educlips, I knew exactly what I wanted to do with it. I have been wanting to make a new handwriting set for you guys, and this was just the inspiration I needed!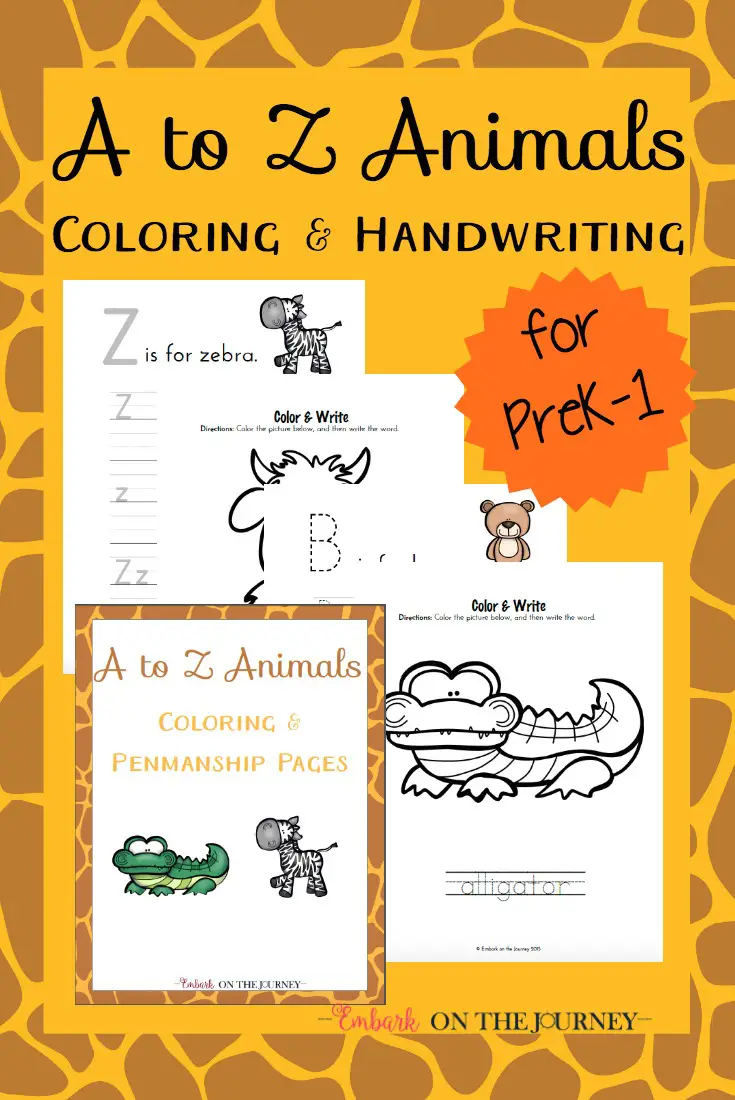 A to Z Animal Writing Pages
Actually, I have two handwriting sets. Each set contains two different kids of writing pages. The first pack of pages is a color and write pack. There is a large animal to color – one for each letter of the alphabet. Under each animal, there is a place to trace its name. The second pack included in each set is a handwriting page. On these pages, little learners will practice writing the upper and lowercase letters of the alphabet.
There are two tracing fonts to choose from. One font is a dotted tracing font. The other is grey. You can choose to download whichever you prefer to use with your kids. Or, you can download both.
Download the Dot Tracing Font
[wp_eStore_free_download_squeeze_form id=50 button_text="Download Now"]
Download the Grey Tracing Font
[wp_eStore_free_download_squeeze_form id=51 button_text="Download Now"]
Enhance Your A to Z Animal Unit
Animal Books
Educational Tools for Kids
Related Posts