Last week, my family and I headed to the beach. We met up with my baby sister and her family. It was my nephew's first trip to the beach, and I'm so glad I got to watch him experience the sand and the surf. We made so many great memories! Of course, I had my camera on hand to capture it all.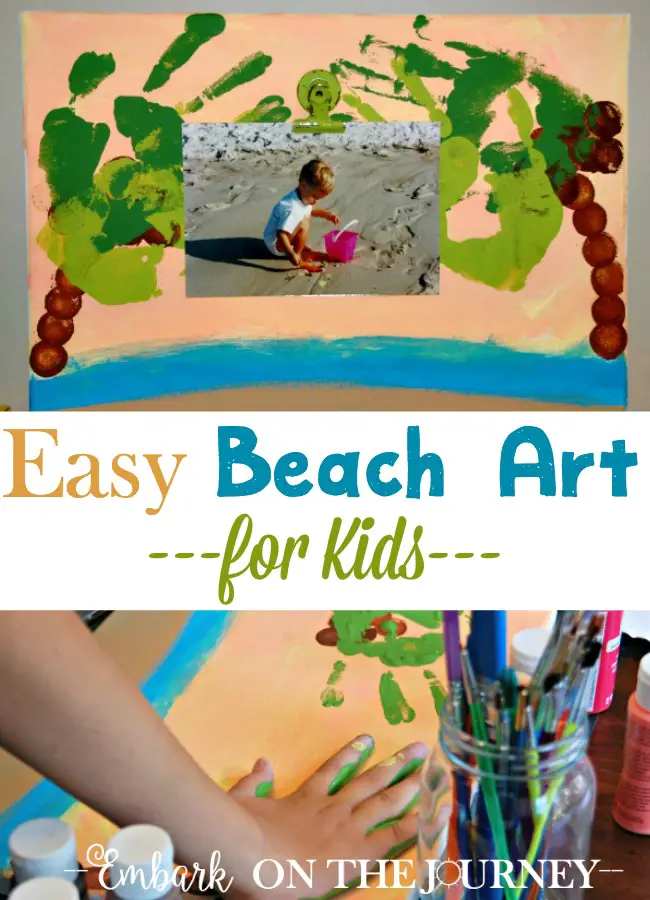 Emma wanted a way to showcase her favorite pictures from our beach trip so I started hunting for ideas. While I was scouring Pinterest, I saw an idea that I thought would be perfect! I gathered the supplies and set her to work on this awesome beach-themed picture frame. It was so easy for her to make on her own. I brought the supplies on vacation with us. My 11yo niece made one for herself. Emma and I helped my nephew make one for himself. Em was in charge of the background, and I helped with the handprints.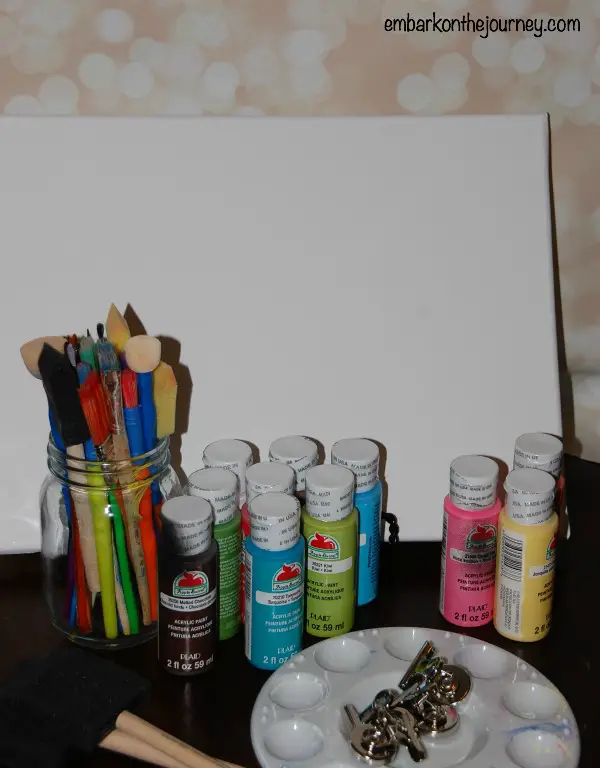 I purchased some canvases and clips at Walmart. We had the paints and brushes on hand.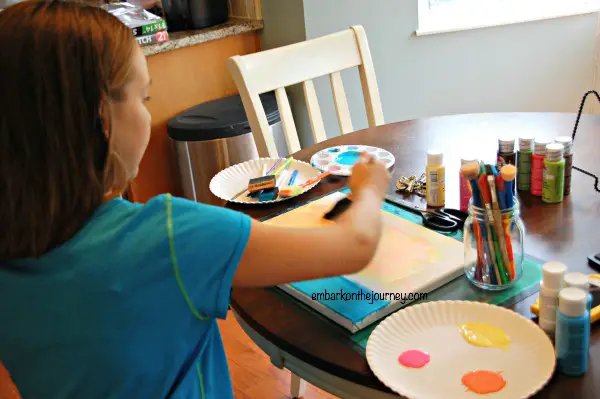 Em started by painting the sky and the ocean on the canvas. She chose to do a sunset on hers. While the paint is wet, you could also sprinkle glitter or salt on the wet paint to add texture.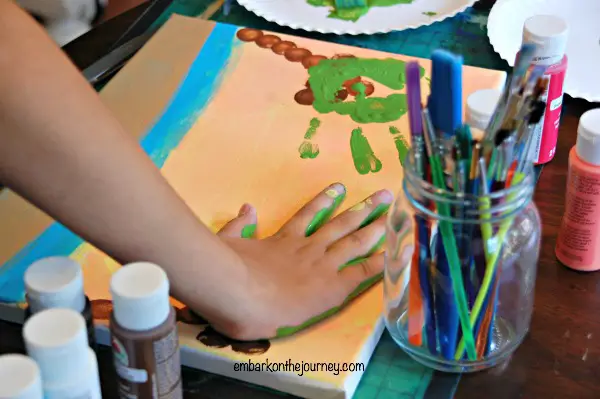 Once the background was dry, it was time to create the scene. Emma used a round sponge brush to create the tree trunks, but your children could also use their thumbs. Emma finished off her project with some handprint palm fronds. Your kiddos can add fingerprint coconuts to their trees, as well, like my nephew did in the picture at the top.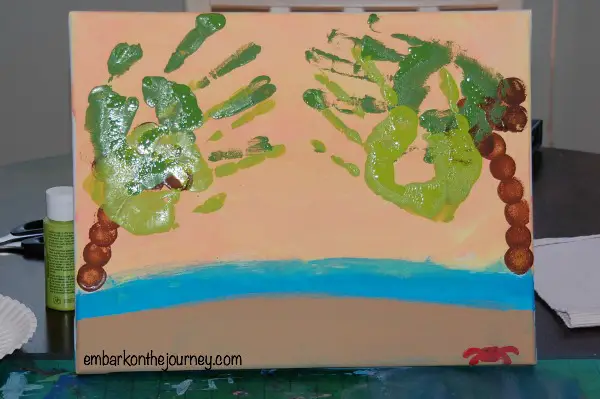 Remember, that Emma wanted to create a way to display her favorite beach pictures. So, I hot-glued a clip to the center of the canvas which will hold her favorite pictures from vacation. Right now, Emma's is holding one of our favorite pictures from an old beach trip until I get new pictures printed.