The Chinese New Year is just a few days away. These Chinese New Year printables will help kids of all ages celebrate the holiday.
On the list below, you'll find crafts, coloring pages, learning activities, and more. All of these activities are designed to help you include Chinese New Year activities in your upcoming homeschool lessons.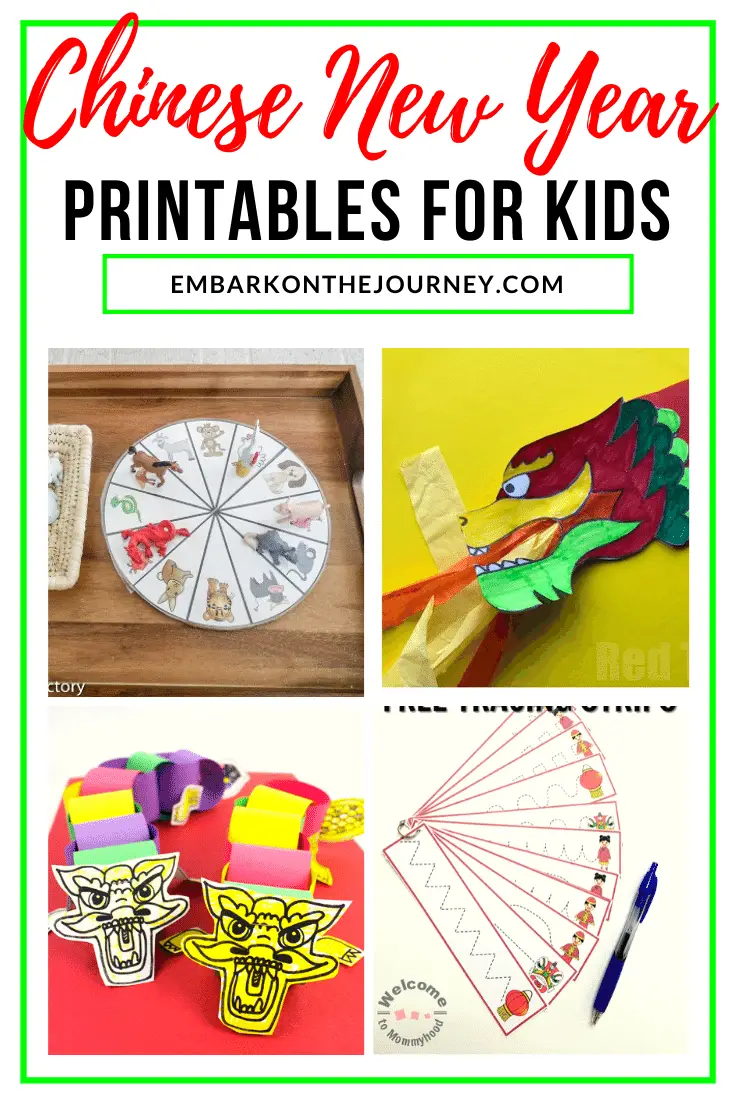 These free homeschool printables will help you teach your kids about the Chinese New Year, the Chinese culture, and the traditions surrounding the holiday.
There are activities for everyone from preschool to adult.
Chinese New Year Printables
On January 25, many will celebrate the Chinese New Year. You can, too, with this huge Chinese New Year printable learning pack! Embark on the Journey
Young children can practice counting and number recognition with a printable Chinese New Year I Spy game. Simple Fun for Kids
This set of Chinese New Year tracing and cutting strips are perfect for building motor skills needed for beginning writers. Welcome to Mommyhood
The free printable template makes this waving Chinese lucky cat craft a breeze for kids to make. It's perfect for the Year of the Cat. Kids Craft Room
These preschool activities for the Chinese New Year will help kids learn about China, its culture, and its traditions. The Pinay Homeschooler
Red envelopes are a special symbol for the Chinese New Year. Your kids can use this red envelope math mat to count coins, practice addition and subtraction, or just to explore a fun sensory activity. Nurture Store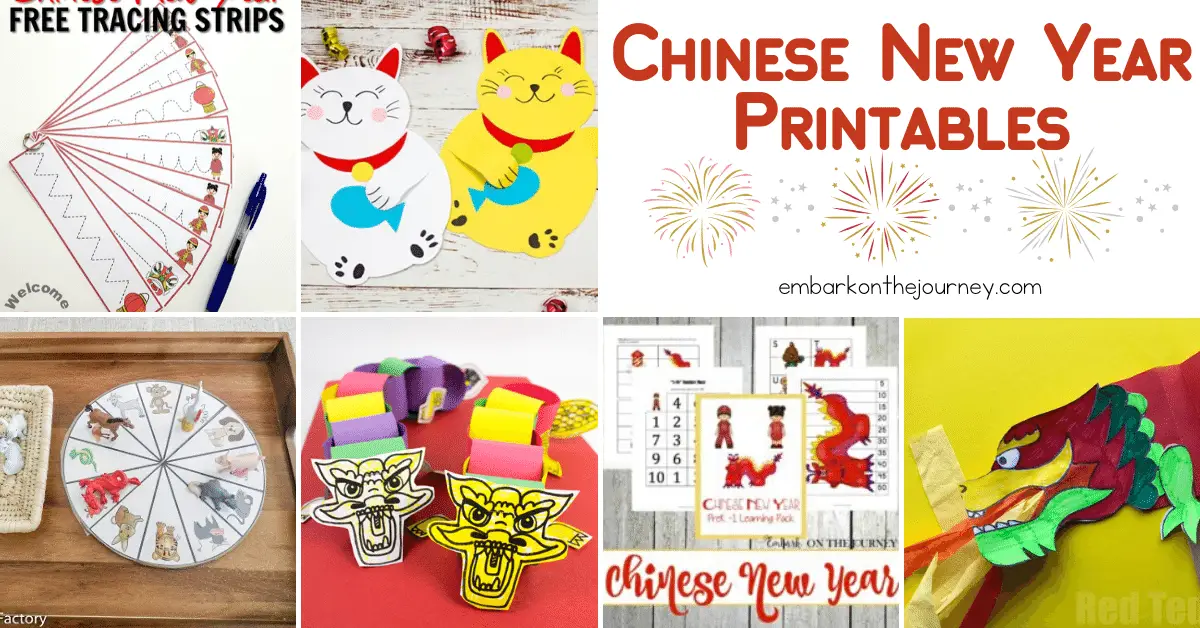 Kids can print out the dragon template to make their very own Chinese Dragon puppet! Red Ted Art
Print out the dragon template so your kids can use it to make a Chinese dragon paper chain. Pink Stripey Socks
This Chinese dragon coloring page is detailed enough for teens and grown-ups to enjoy! Kiddy Charts
Here's a Chinese Zodiac free printable that will help your kids learn more about the zodiac animals. The Wise Owl Factory
Your little ones will love this Chinese New Year preschool unit. It contains activities to help your kids build their vocabulary, fine motor skills, and more. The Pinay Homeschooler
If your kids like the Chinese dragon paper chain I shared above, you don't want to miss this dancing paper slinkie dragon. Pink Stripey Socks
This printable Chinese New Year bingo game is perfect for use in your home as well as a homeschool co-op group. One Creative Mommy
Books About Chinese New Year
Fill your book basket with a great collection of Chinese New Year books. Most of these books can be found at your local library or used bookstore.
If you have a hard time finding them, you can order them through my Amazon affiliate links by clicking the images below.
Celebrate Chinese New Year – With 25 colorful images and a simple, educational text, the book is a lively invitation to revel in this child-friendly, national and international holiday.
Dragon Dance – It's Chinese New Year and there are so many fun things to do! Shopping at the outdoor market for fresh flowers, eating New Year's dinner with the whole family, receiving red envelopes from Grandma and Grandpa, and best of all-watching the spectacular Chinese New Year's parade!
Bringing in the New Year – Each family member lends a hand as they sweep out the dust of the old year, hang decorations, and make dumplings. Then it's time to celebrate. There will be fireworks and lion dancers, shining lanterns, and a great, long dragon parade at the end!
Round Out Your Unit with These Activities:
These adorable Chinese Zodiac Animal clip art printables make the cutest finger puppets! Simply glue your critter onto a small stick or ring of paper to fit over your finger. A super sweet Chinese New Year puppet show with your little ones will make your celebration so special and memorable!
A cute duo of female & male oriental peg dolls to celebrate Chinese New Year! Perfect for early years settings, or even just at home; this lovely pair will provide little ones with ample opportunity to learn more about Chinese culture through play!
Related Posts