With summer here, many people are exploring the great outdoors. Whether you're exploring the neighborhood creek or camping in the woods, now is a great time of year to explore animal tracks.
Kids will love finding animal tracks and trying to figure out what kind of animal made them. As you explore, you can talk about different animals and their habitats. Talk about the kinds of animals you won't find in your are, too.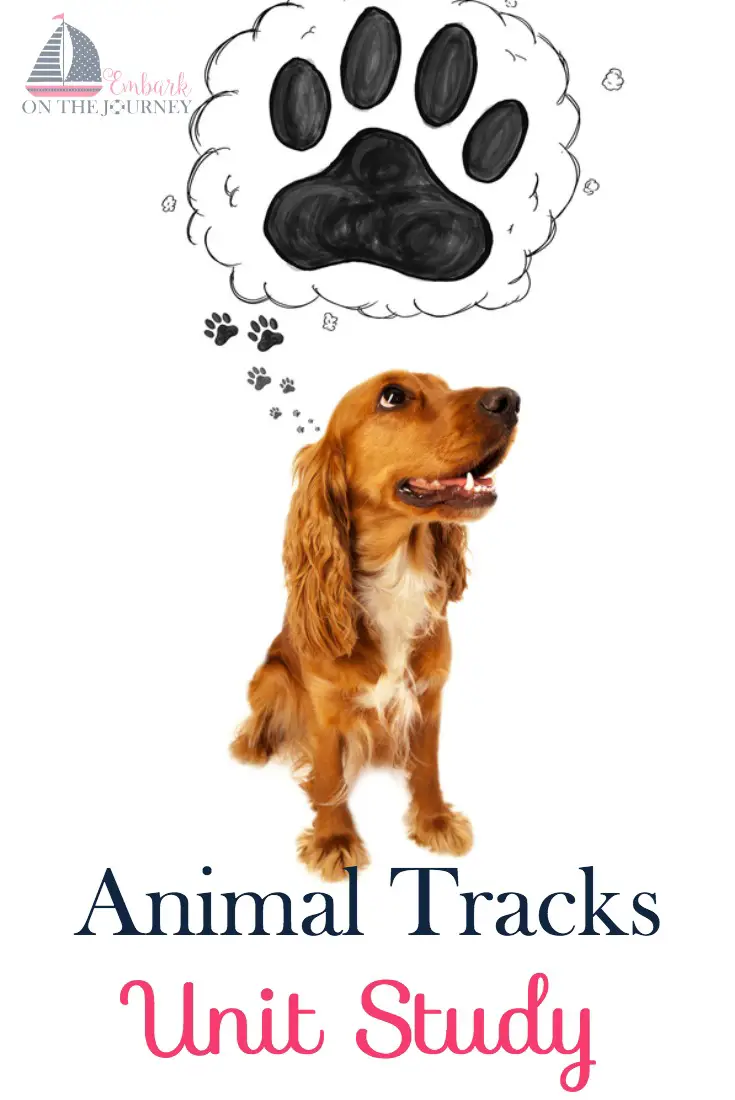 Animals Tracks Unit Study
This Animal Track Detective is a great place to start with your kids. This video goes into great detail about many animal tracks you are likely to find in your own backyard.
When you're done watching the video above, you may want to read (or have your child read) Crinkleroot's Book of Animal Tracks and Wildlife Signs. Not only does this book talk about many kinds of backyard animals, but it discusses animal signs that can give clues about what type of animals you could look for in different habitats. Here's a small collection of books your kids might enjoy:
Crafts and Hands-On Fun
LeftBrainCraftBrain shares a fun activity where kids can make various animal tracks from their handprints.
Modern Preschool has shared a fun outdoor gross motor animal track game. With just some sidewalk chalk and a little imagination, you can get your kiddo moving while practicing counting, colors, and more.
I love these homemade animal track stamps, from Green Kid Crafts, that kids can make and use.

Animal Tracks Printable
Your animal lovers will LOVE this free Animal Tracks Study printable for grades K-3! Inside this learning pack, you will find the following activities:
3-part cards with animals and animal tracks
matching
word search
word scramble
and more!
To download your free printable pack, you must sign up to receive my emails. Enter your contact information below. You should receive your download link within the hour. If, after an hour, you have not received your link, please contact me and we'll figure it out together.
Please note that your link will expire in 3 days, and it can only be downloaded twice. Be sure to download and save it once it arrives in your inbox. Also note, these files will not open on a tablet or smart phone. You will need to open them from a PC or laptop. Enjoy!
[wp_eStore_free_download_squeeze_form id=111 button_text="Download Now"]