Celebrate the 4th of July with your little learners! This free 25-page printable is perfect for doing just that. If you're looking for more patriotic fun, check out the hands-on activities, treats, and books I've rounded up for you, as well!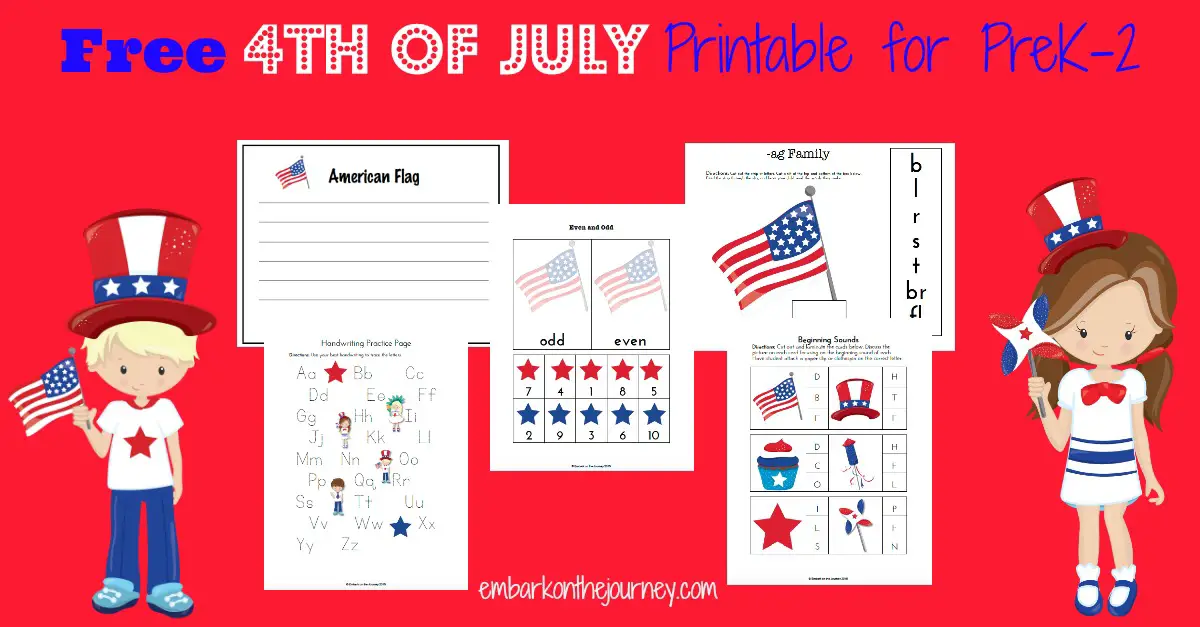 4th of July Printable Pack
4th of July Printable
In this brand new 25-page printable for grades PreK-2, your little ones will enjoy the following activities:
-ar, -at, and -ag word family practice
handwriting practice
American flag report/research page
skip counting
odd and even sorting
and more!
To download your free printable pack, please enter your information below. You should receive your download link within the hour. If, after an hour, you have not received your link, please contact me and we'll figure it out together.
Please note that your link will expire in 72 hours, and it can only be downloaded twice. Be sure to download and save it once it arrives in your inbox.
Hands-On Activities
Snacks and Treats
Books