Hippity Hoppity Easter's on its way!
Spring is just around the corner, and with it comes Easter. Kids start counting down the days until the Easter Bunny comes to visit. With baby chicks, bunnies, and sweet pastel colors, everything about this time of year is refreshing.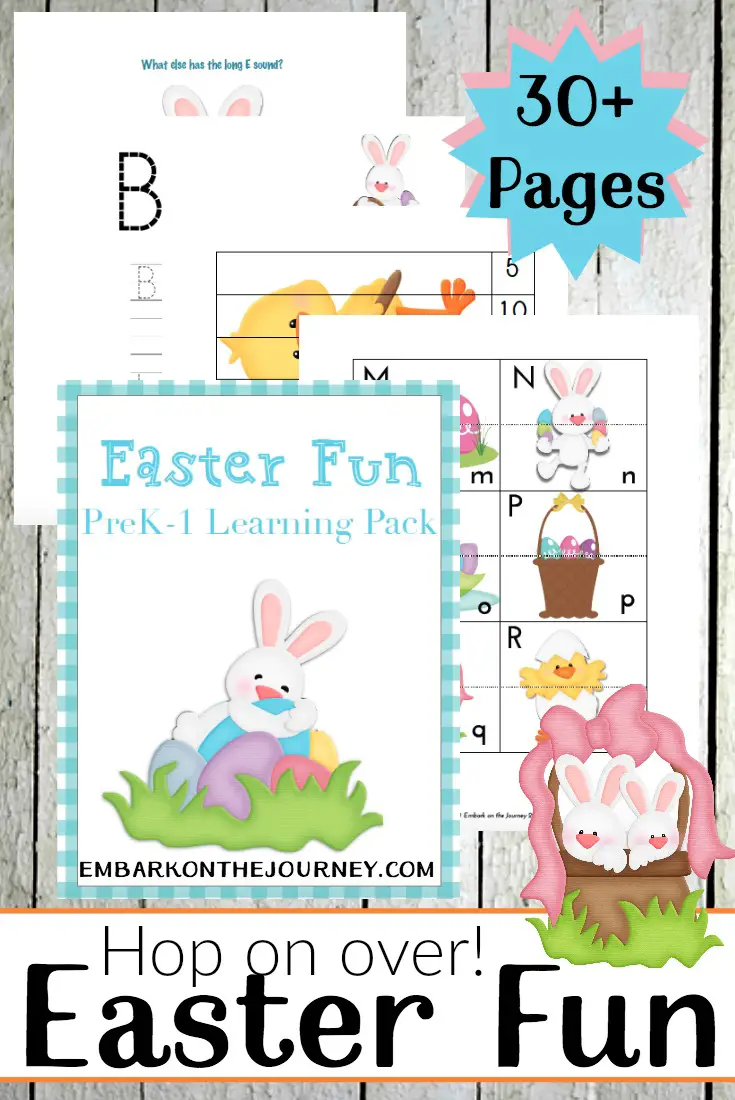 Easter Printables and Learning Activities
If you are looking for some fun Easter learning activities, you've come to the right place. I've rounded up some great Easter-themed learning activities for your kids.
Toddlers can practice identifying their colors with an Easter Egg Color Matching Game.
Kids of all ages will love these three insanely cool egg experiments (using real eggs).
Bring STEM into your Easter plans with an Egg Drop Challenge. Kids of all ages can enjoy this one.
Send your little ones on an Easter Egg Alphabet Scavenger Hunt.
Can your kids replicate this fun egg drop experiment?
Practice addition with a fun twist on an Easter egg toss.
Fizzy Easter cookie cutters will have your little ones exploring baking soda and vinegar.
Use plastic Easter eggs to set up this fun math game.
Turn your plastic Easter eggs into five fun literacy and math games.
What happens when you walk on eggs?
Investigate air pressure with eggs.
Add these fun Easter chapter books to your book basket.
Get your Easter printables.
This pack of Easter printables contains more than 30 pages of fun for kids in grades PreK-1! You'll find ABC pages, counting pages, handwriting pages, coloring pages, and so much more.
Don't Miss These Posts