Homeschooling is a daunting task. Homeschool parents are solely responsible for their children's education. That's a heavy burden to carry.
It's even more daunting when you consider teaching beyond your knowledge base. Let's face it… there are many subjects that we don't feel qualified to teach. For me, that would be upper level math, high school science, and foreign language of any kind.
When I first started homeschooling, I looked at the tough stuff and wondered how I'd ever be able to teach my kids everything they needed to know.
How in the world was I supposed to fill in the gaps by myself?
Should I even be concerned about gaps in their education?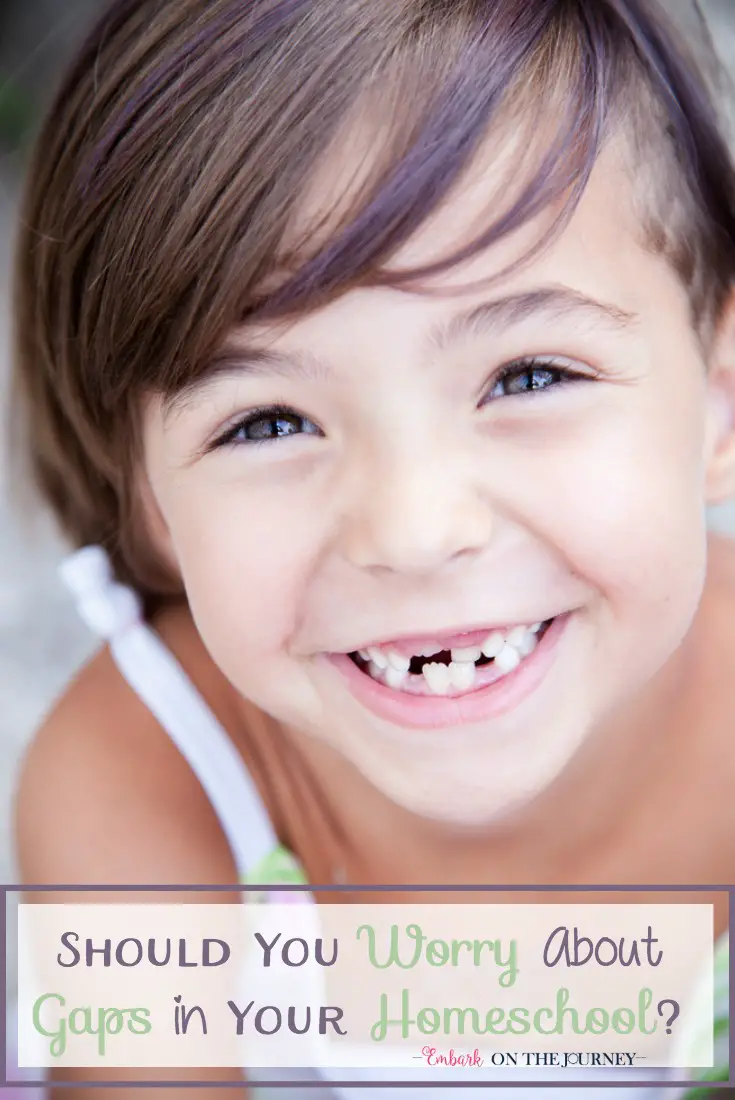 Will they ever really know everything? No.
Know what, though? Homeschooled children have the opportunity to dive deeper into their studies than their non-homeschooled peers. They can dig deeper into Ancient Egypt if that is their passion. My daughter decided to study biology in grades 2-4, because she is obsessed with animals. While we touched on other topics – astronomy, rocks and minerals, and a little bit of physics – I could let her go as deep into her animal studies as she wanted to. I knew that at some point, probably around middle school, we'd get back to a 'regular' science cycle.
Will there be gaps? Yes!
They're unavoidable. Whether your child attends a traditional school or is educated at home, there will be gaps. There just is no way to teach them everything.
it is our job as homeschool parents to teach our children how to find information for themselves. Teach them to use the library system. Use the ever-expanding internet to answer questions.
It's impossible to truly master all of the new information and facts that come to light day after day. Your child, like mine, is likely to specialize at some point. They'll develop a passion for a topic they desire to learn everything about. With other topics, they may only skim the surface of the information available.
As long as they are progressing, don't worry.
Decide what you want them to learn. Create engaging lessons to teach with. Enjoy your homeschool journey, momma. Treasure this time you have with your children. You'll likely find, as I have, that you will be learning right along with your child.
You will be filling in your own gaps.
Your turn:
What are your thoughts about gaps in your child's education?
If you enjoyed this post, be sure to check out these related posts: