30+ Winter Science Ideas
Little ones can explore coloring mixing in the snow!
Make crystal snowman for a fun indoor activity.
Explore the science of condensation and frost.
Can you get ice to burn? Find out here!
Teach little ones about basic chemical reactions by making winter snowflake slime.
Snowflake oobleck is another fun winter sensory activity for kids of all ages.
I love this melting snowman science experiment, and I bet the kids will, too!
This activity allows kids to explore two different aspects of snow science.
Get kids outdoors with this fun animal tracks scavenger hunt.
If it's cold enough in your town, you could try freezing bubbles. We actually did this a few years ago, and it's pretty amazing!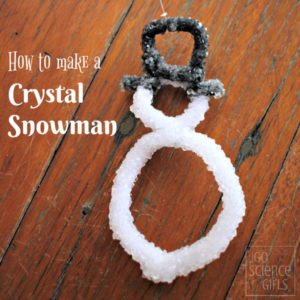 Explore the science of sledding with your kiddos.
Fizzing snow is sure to be a hit this winter!
If it doesn't snow in your part of the country, you can still have fun melting snowmen. Check out this fun idea.
Can you create frozen ice pillars inside this winter?
Make an ice cube igloo.
Make this fun snowman craft that will help your kids measure the snowfall this winter.
Teach your kids about animals in winter.
Oh yum! Hot chocolate science!
Hockey science will get kids thinking about what slides best on ice.
Ice painting is a great open-ended activity for kids of all ages.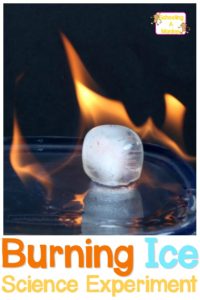 Explore the snow and ice by making nature ornaments for your outdoor trees.
Does snow change its form when it freezes? Find out with this experiment.
Add some ice to your sensory table for winter science exploration.
Create a snowstorm in a jar!
Teach kids how to catch snowflakes, and then let them examine the snowflakes with a hand lens.
Learn whether snow sinks or floats.
Explore how penguins stay dry.
How do arctic animals stay warm in icy water?
Building an igloo with marshmallows will keep kids busy on a cold winter afternoon!
Make some homemade snow dough that is actually cold!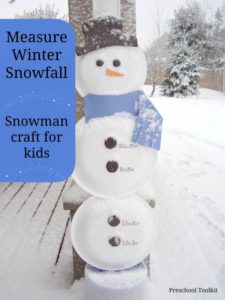 Explore what makes ice melt.
Make super bouncy snowballs with just a few simple ingredients.
Related Posts