What if there was a fun way to learn "big" vocabulary words?
One of my 8th grader's favorite subjects is actually vocabulary. She is an avid reader and has an extensive vocabulary as a result. She's always on the hunt for new "big" words to use in sentences to impress people.
This year, we are beginning to look ahead to high school and all that high school entails. One such thing is the SAT or ACT depending on which college she chooses to attend.
Rather than cram for such a huge test the semester she takes it, I'm on the lookout for resources we can use now to prepare without burning out before she actually takes the test in a few years.
When Timberdoodle offered a chance to review Marie's Words, I couldn't wait. It seemed to be just what I was looking for.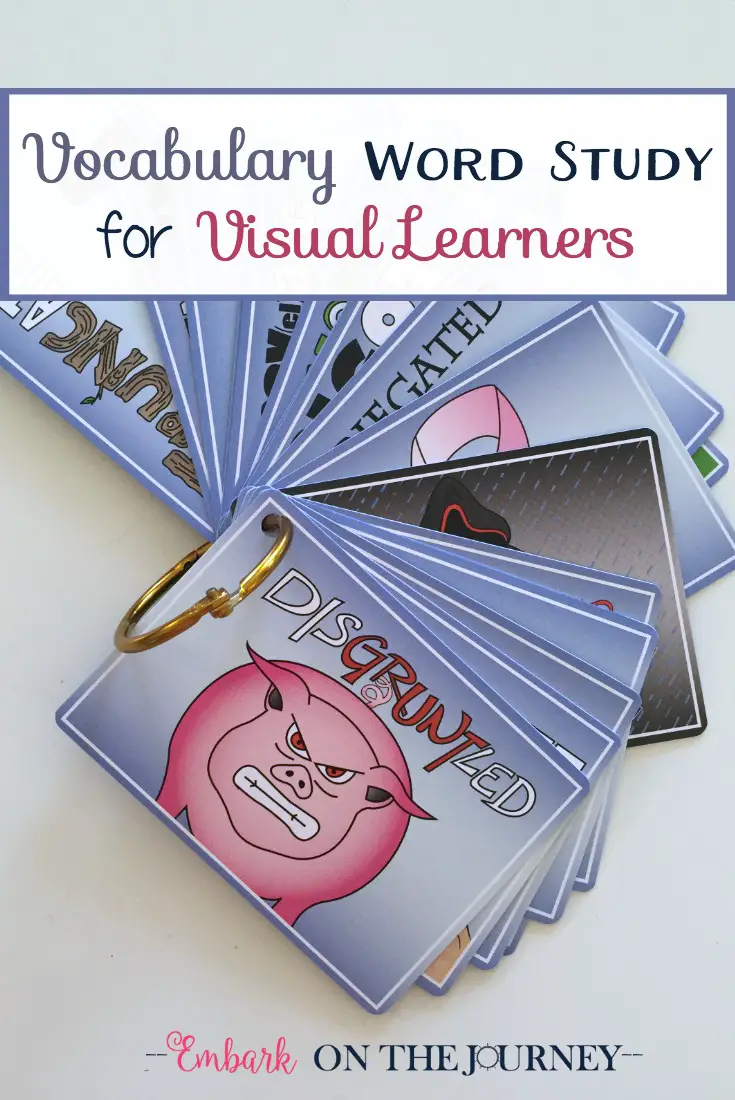 Vocabulary Word Study for Visual Learners
Marie's Words is a set of 550 visual vocabulary cards. These cards feature SAT prep words. Each card features an illustrated vocabulary word on the front. On the back, you will find the definition(s), parts of speech, a sentence using the word in context, and a few antonyms and synonyms.
While Marie's Words is included in Timberdoodle's 4th Grade Curriculum Package, it's a product that can be used all the way through high school. As I mentioned above, I'm using it this year with my 8th grader as an early SAT prep program. These cards are extremely versatile and can easily be adapted to fit your homeschool needs.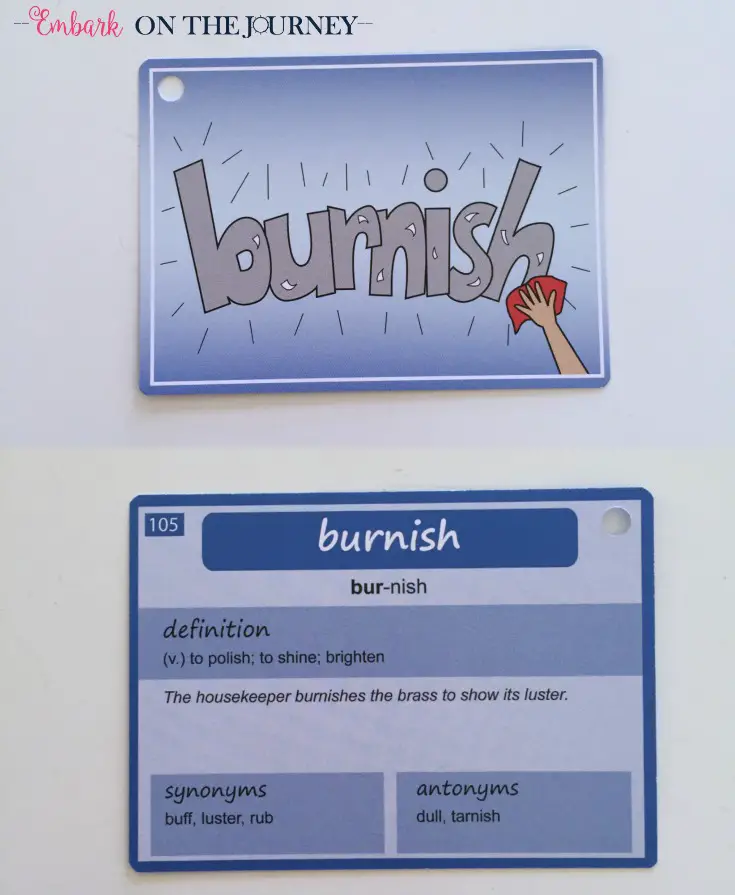 Here's a peek at how we will be using Marie's Words:
At the beginning of each month, I'll spread 20 or so cards out on the floor or table. Emma and I will take turns defining the vocabulary words we know on the first day. These cards will be moved to the back of the stack.
From there, we'll choose a new card each day to learn. We'll pronounce the word correctly and try to use the picture to guess the meaning of the word. I'll then have her use the word in a sentence, and we'll discuss its antonyms and synonyms. That's it!
I don't expect that this will take longer than 5-10 minutes during our conference time each day after lunch. I will likely give her a written quiz at the end of the month just to check for retention. I'm not sure I'll keep it for a grade, but it'll let me know which words we need to continue working on.
I will separate the words she knows, and move them to the back of the box. The words she missed on the quiz, if any, will be added randomly to the box to be reviewed again in the future. Then, I'll choose 20 or so new words for the next month.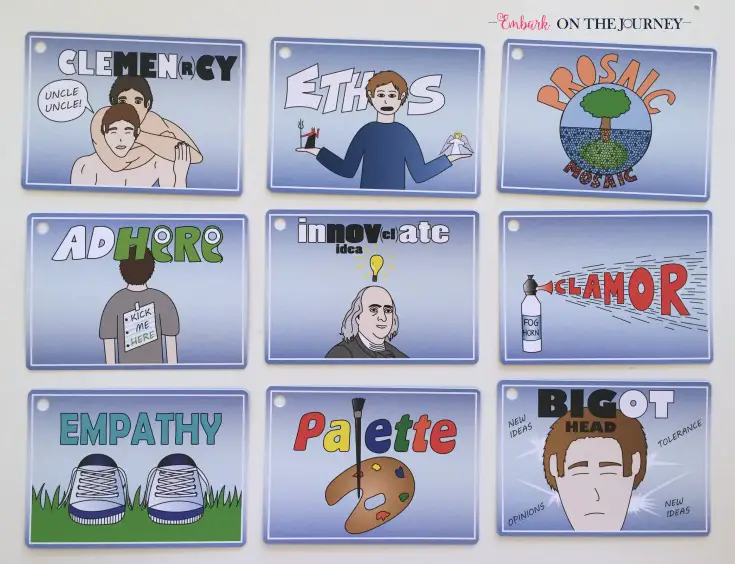 Simple. Effective. Great for all ages!
Related posts: