Who's afraid of the big bad wolf? Not those pigs! Well, not until he huffed and puffed and blew their houses down. But, if they has all worked diligently from the start like the third little pig did, they could have saved themselves a lot of work and stress in the end. Isn't that the way life goes?
Choose a few of your favorite versions of The Three Little Pigs to read with your little ones. Choose some of the books based on the Three Pigs, as well, for a little addd fun. Then, talk about hard work and diligence with your kids. Remind them that a job isn't done until it's done right. Then, have some fun with the activities and FREE printable below.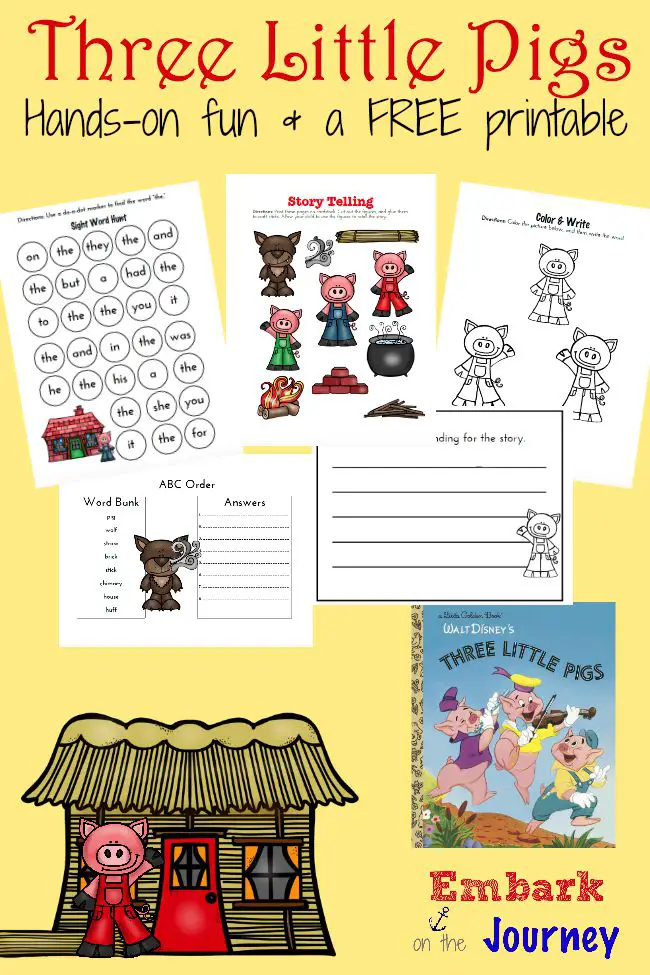 The Three Little Pigs
Hands-On Activities
After reading The Three Little Pigs with your little ones and completing some of the activity pages below, choose one or more of these activities to bring the story to life.
Snacks and Treats
These snacks and treats are super fun and go perfectly with a 3 Little Pigs theme.
Three Little Pigs Story Books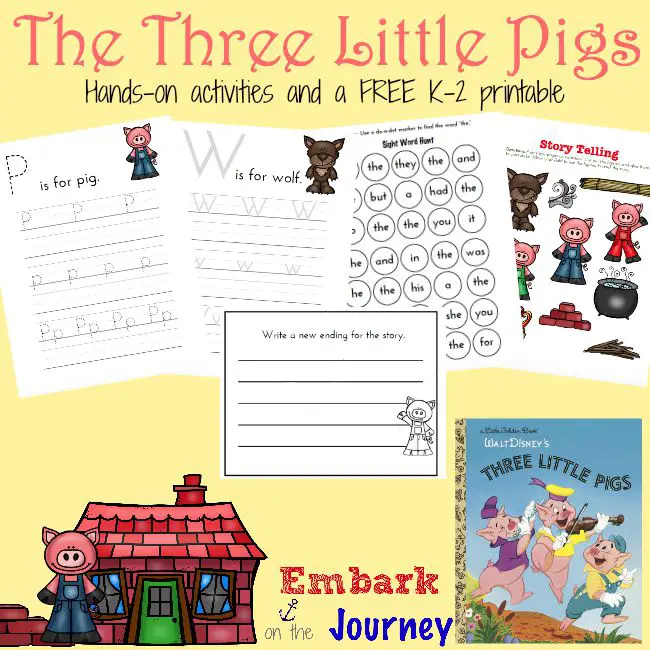 Three Little Pigs Printable
Here's a fun Three Little Pigs printable for your K-2 learners. Inside this fun learning pack, you will find the following activities:
Color and write
Counting by 3 puzzle
Writing prompt
ABC order
Story elements
and more!
To download your free printable pack, please enter your information below. You should receive your download link within the hour. If, after an hour, you have not received your link, please contact me and we'll figure it out together.
Please note that your link will expire in 72 hours, and it can only be downloaded twice. Be sure to download and save it once it arrives in your inbox.
[wp_eStore_free_download_squeeze_form id=43 button_text="Download Now"]
More Three Little Pigs Fun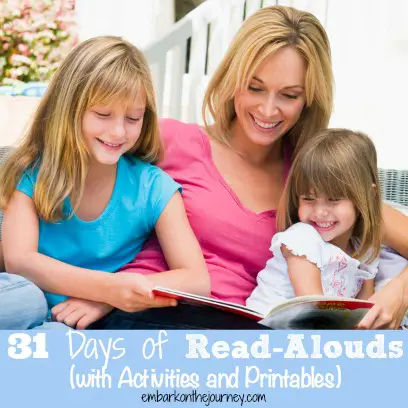 Don't forget to enjoy the other read-alouds featured in my 31-day series.
Are you looking for more tips beside what is being shared in the 31 Days of Homeschool Tips for Moms? I would love to invite you community inspired by this series, as we strive to inspire, encourage and empower our readers in everything homeschooling.