Have you and your kids ever tried to say tongue twisters? We get such a kick out of listening to each other say them around here. It's always a competition to see who can say them the most times without getting tongue-tied.
Tongue twisters are actually forms of alliteration. Alliteration is the repetition of a sound in a sentence or a series of sentences. For instance, Peter Piper picked a peck of pickled peppers is alliteration. This will be a fun lesson for you and your kiddos!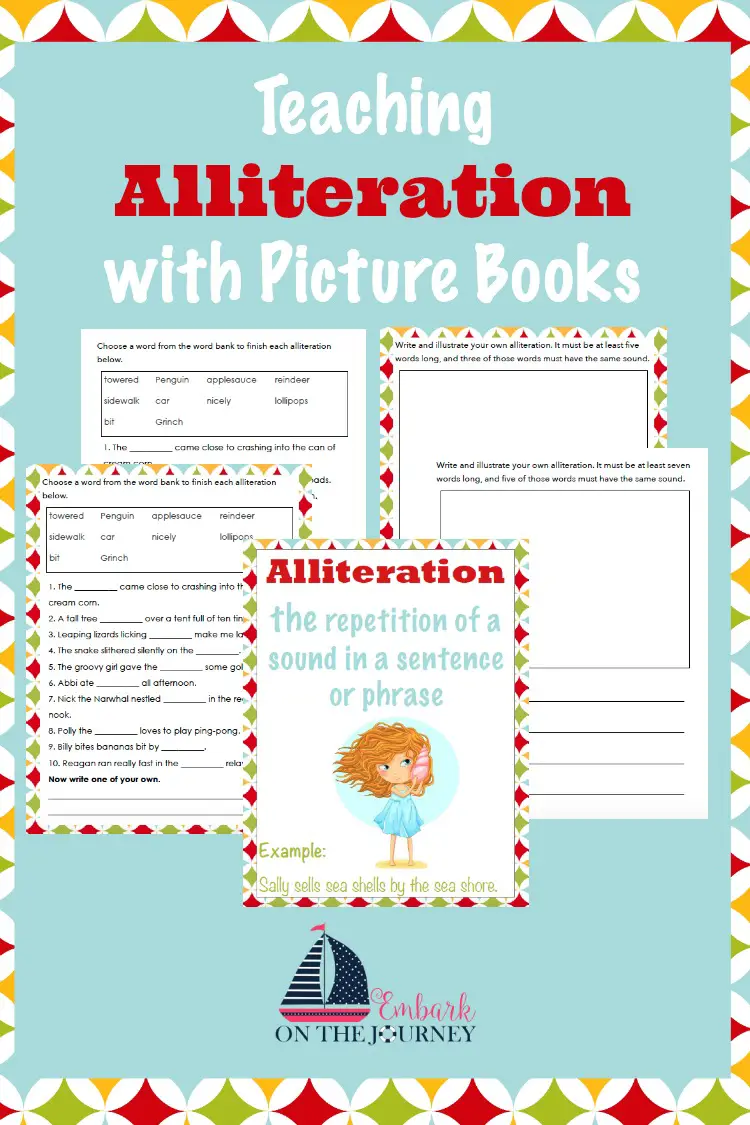 Teaching Alliteration
Read Dr. Seuss's ABC
:An Amazing Alphabet Book aloud to your kids. This is a great introduction to alliteration for kids of all ages. Aunt Annie's Alligator. Lazy lion licks a lollipop. A yawning yellow yak. It won't take long for your kids to pick up the idea of alliteration.
Once you've read the ABC book, discuss the definition of alliteration. I've created an anchor chart you can use if you'd like. Have your students give you examples from the story. From there, let them see if they can create some alliterations of their own. They can be based on a favorite toy, artist, or even themselves.
Rainbow Dash danced daringly on the drum!

Macy met a mean man at the mall.

Teddy tried to tie his tie, but it got tangled.
Once you feel your kids have the hang of it, let them try creating some alliterations of their very own. I've created a variety of printables to get you started.
If you'd like a variety of books to share with your kids, check out these books: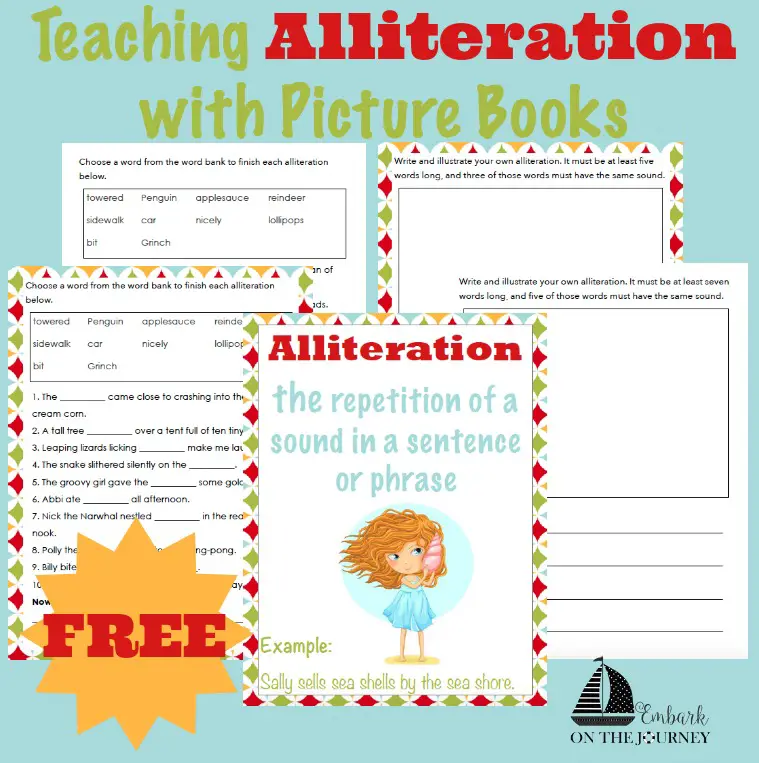 Alliteration Printables
In this alliteration printable pack, you'll find an anchor chart, several writing pages, and a fun fill-in-the-blank activity. Some of the pages have a colorful border, and some of them don't in case you would prefer to use less ink.
To download your free printable pack, you must sign up to receive my emails. Enter your contact information below. You should receive your download link within the hour. If, after an hour, you have not received your link, please contact me and we'll figure it out together.
Please note that your link will expire in 3 days, and it can only be downloaded twice. Be sure to download and save it once it arrives in your inbox. Also note, these files will not open on a tablet or smart phone. You will need to open them from a PC or laptop. Enjoy!
[wp_eStore_free_download_squeeze_form id=79 button_text="Download Now"]