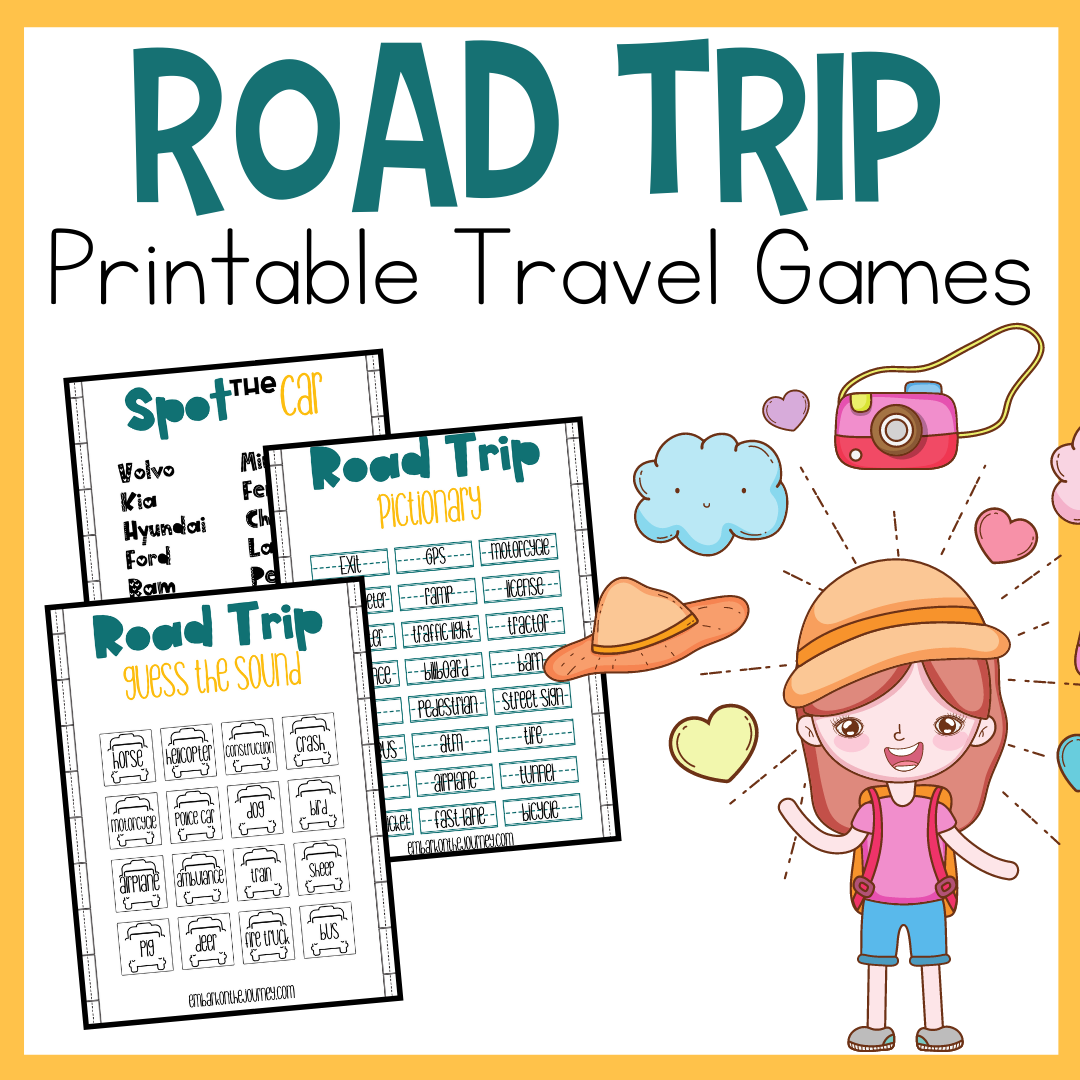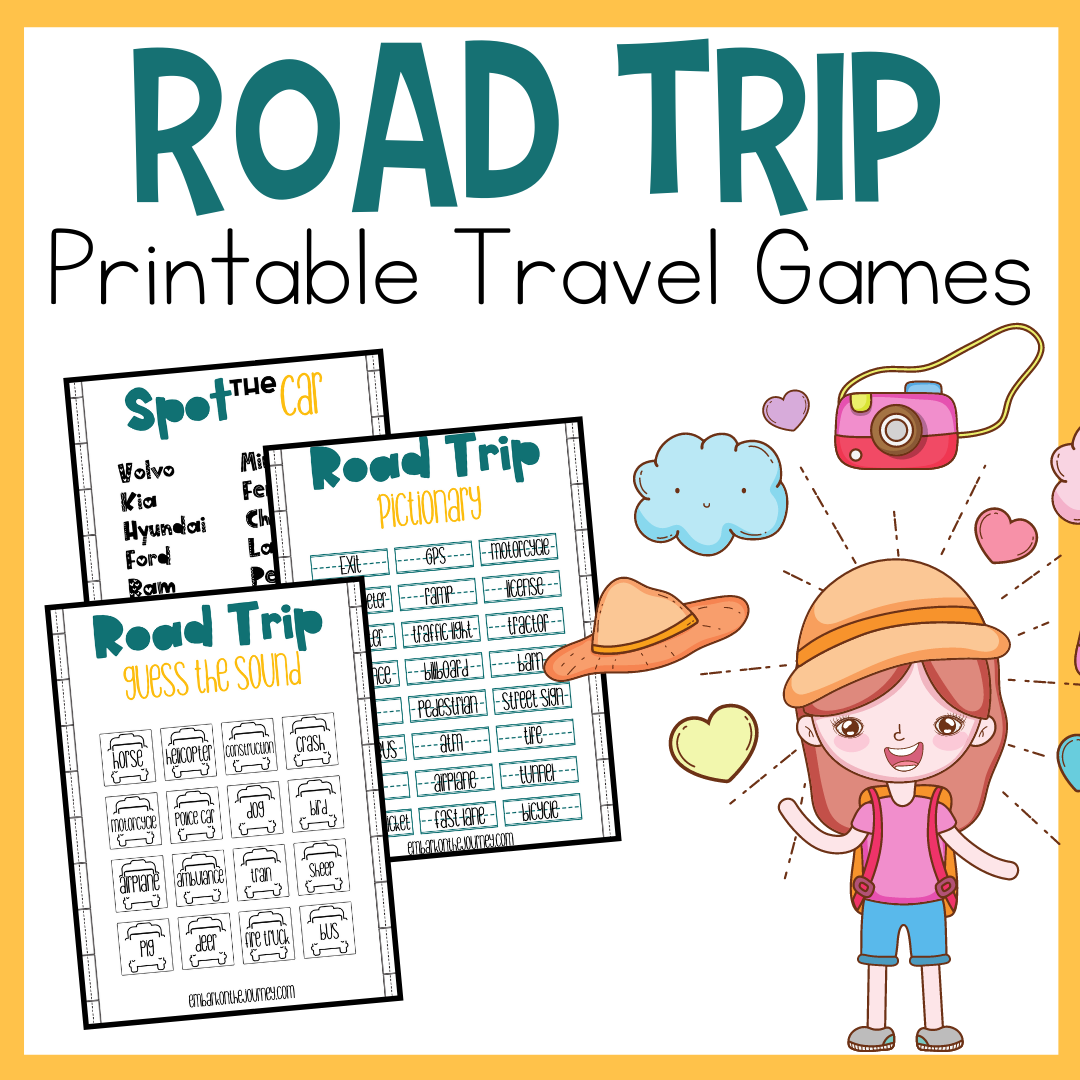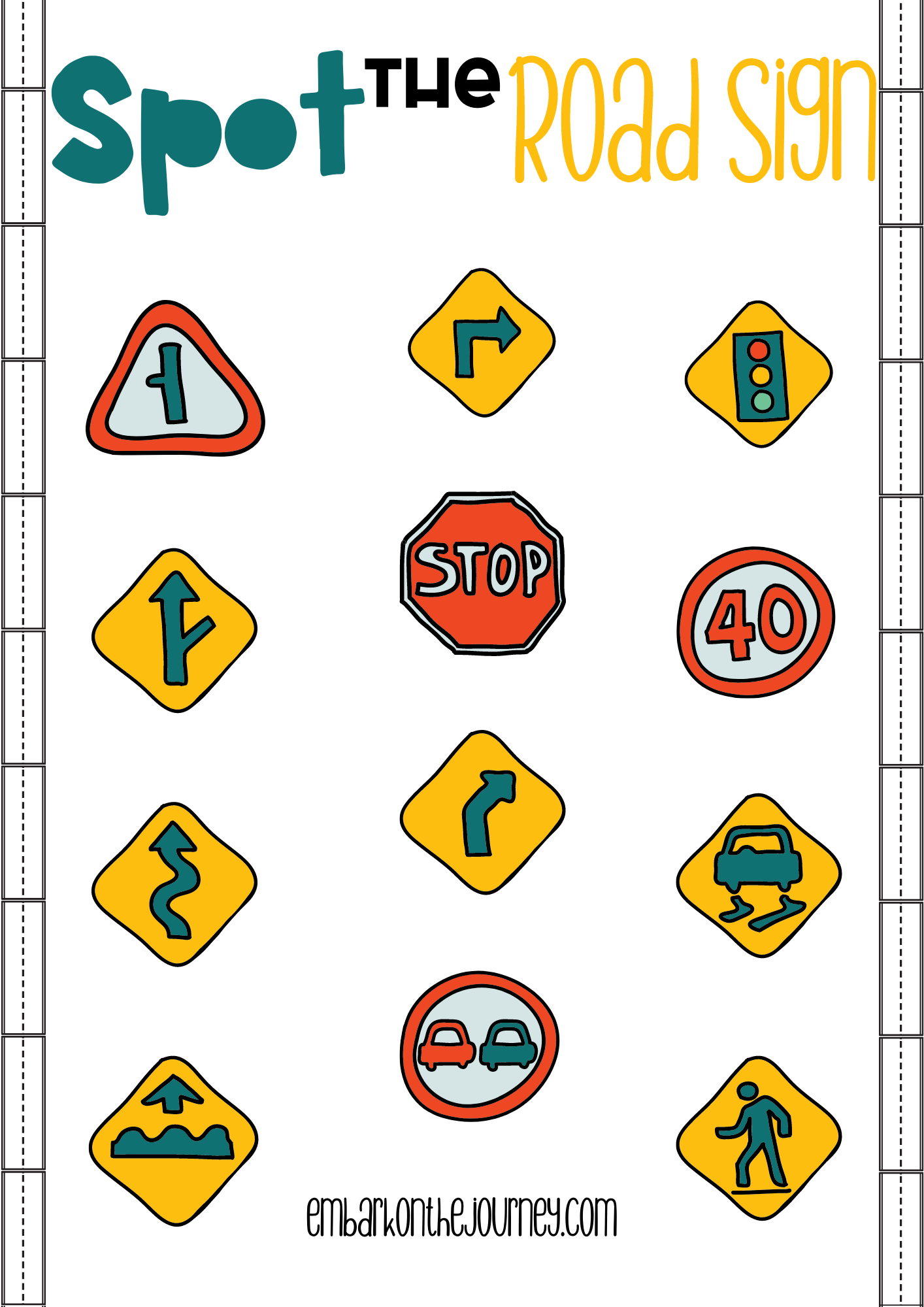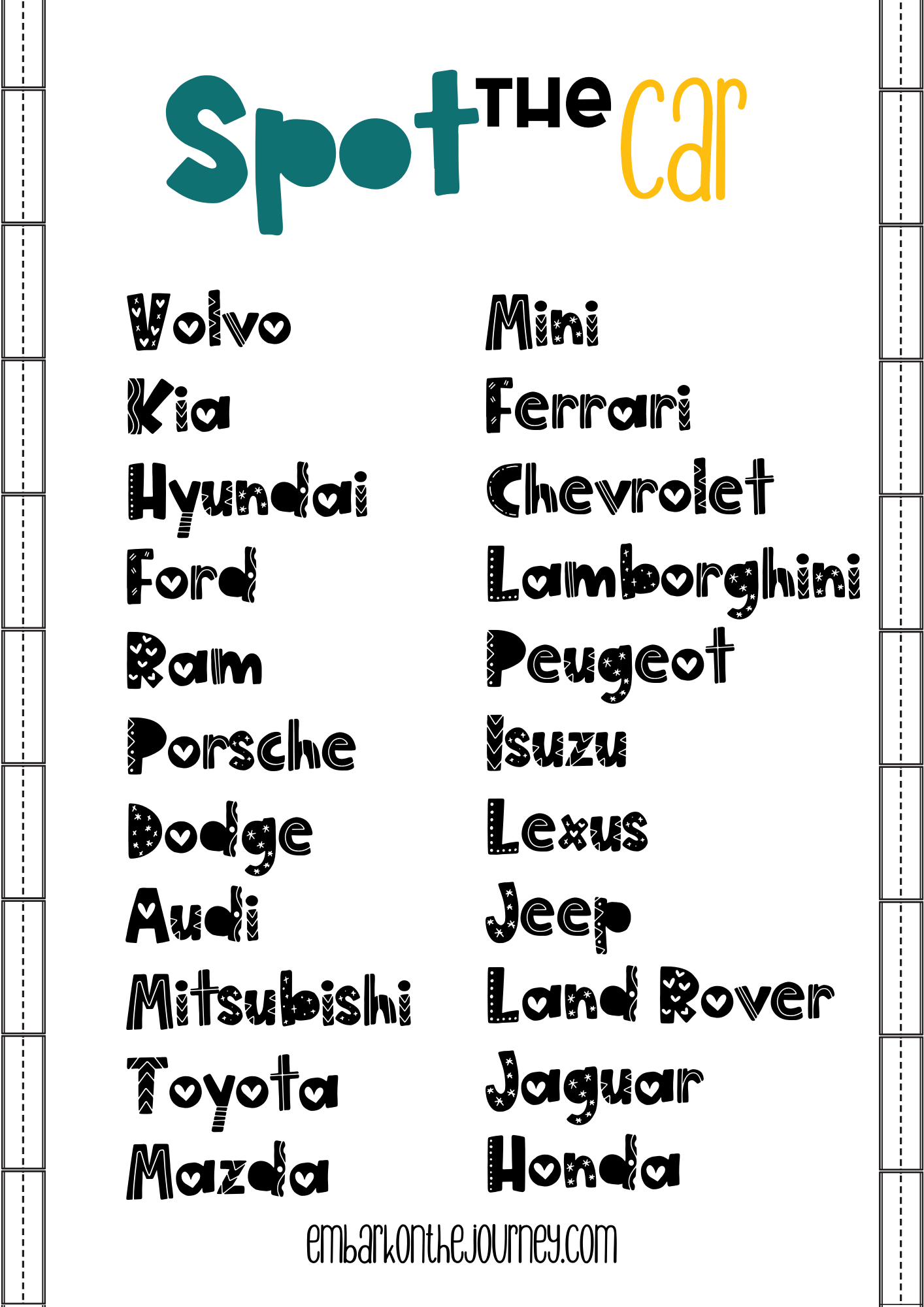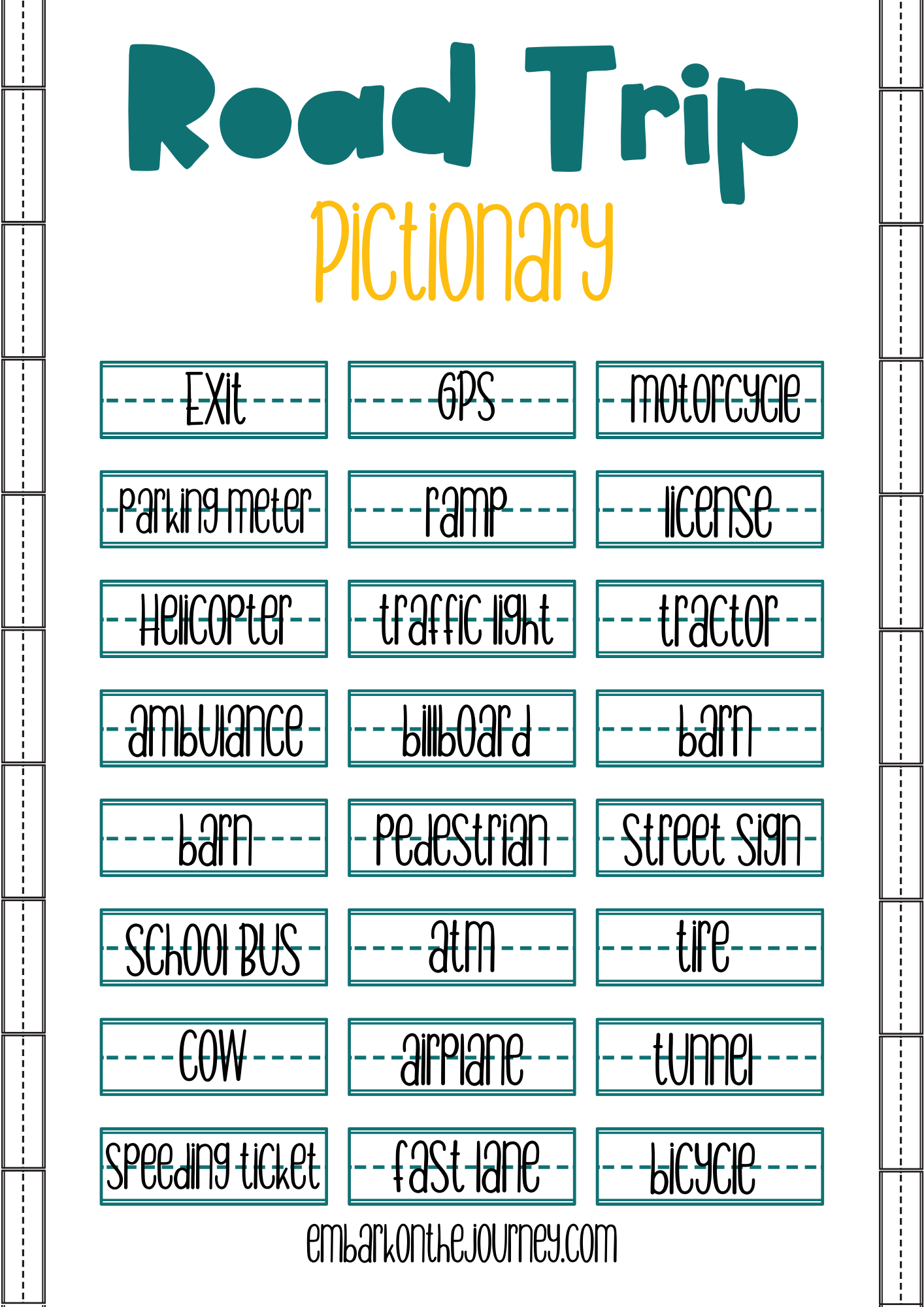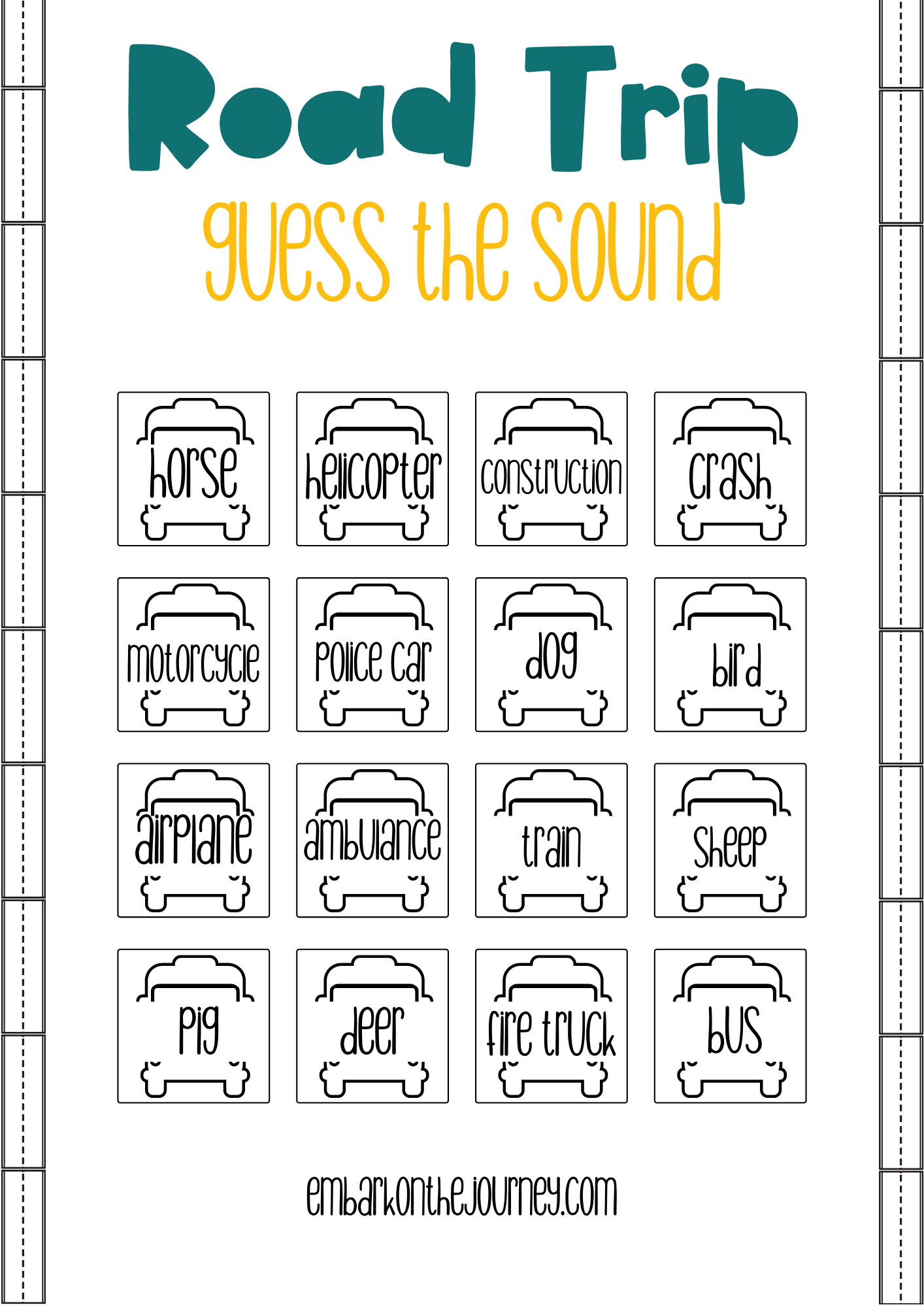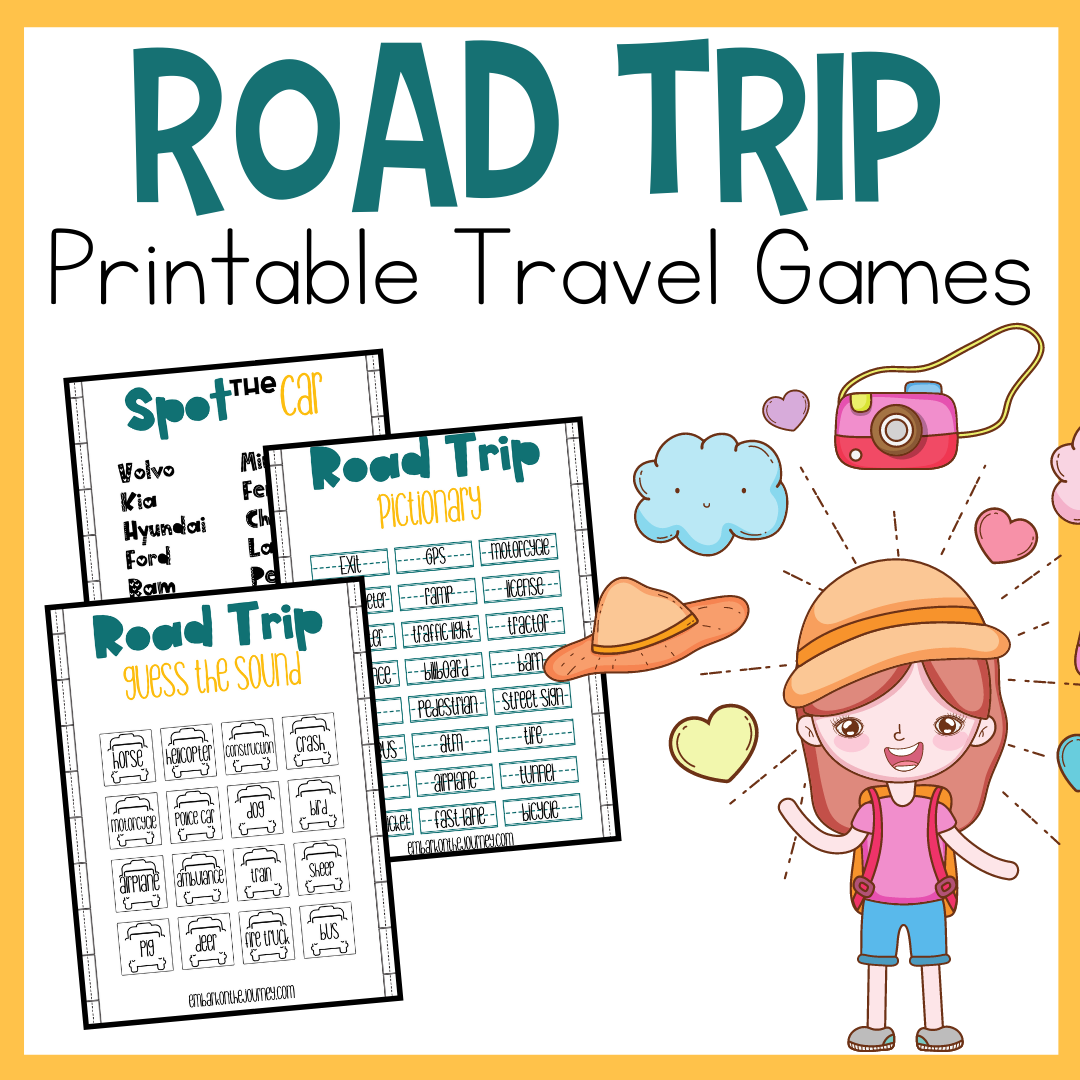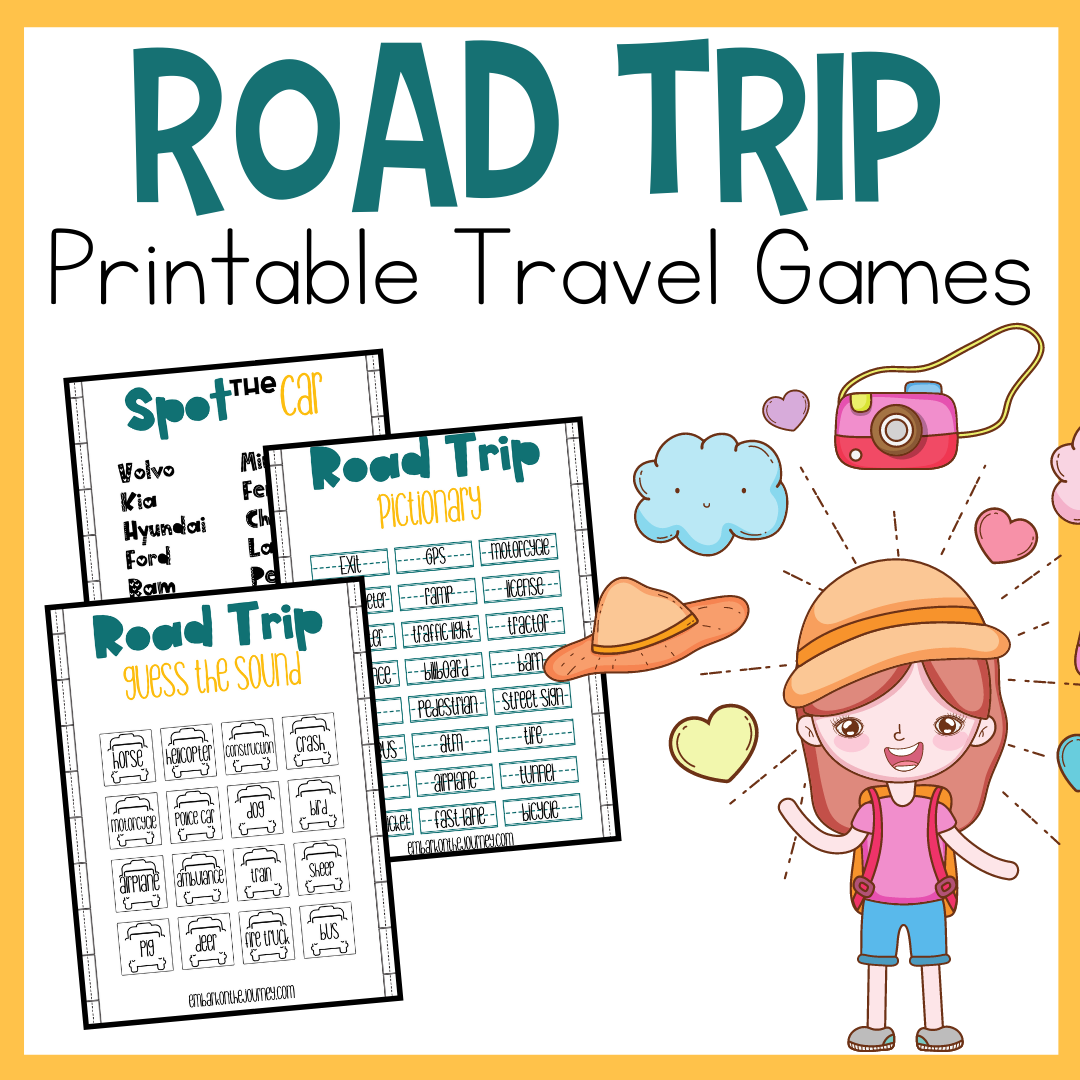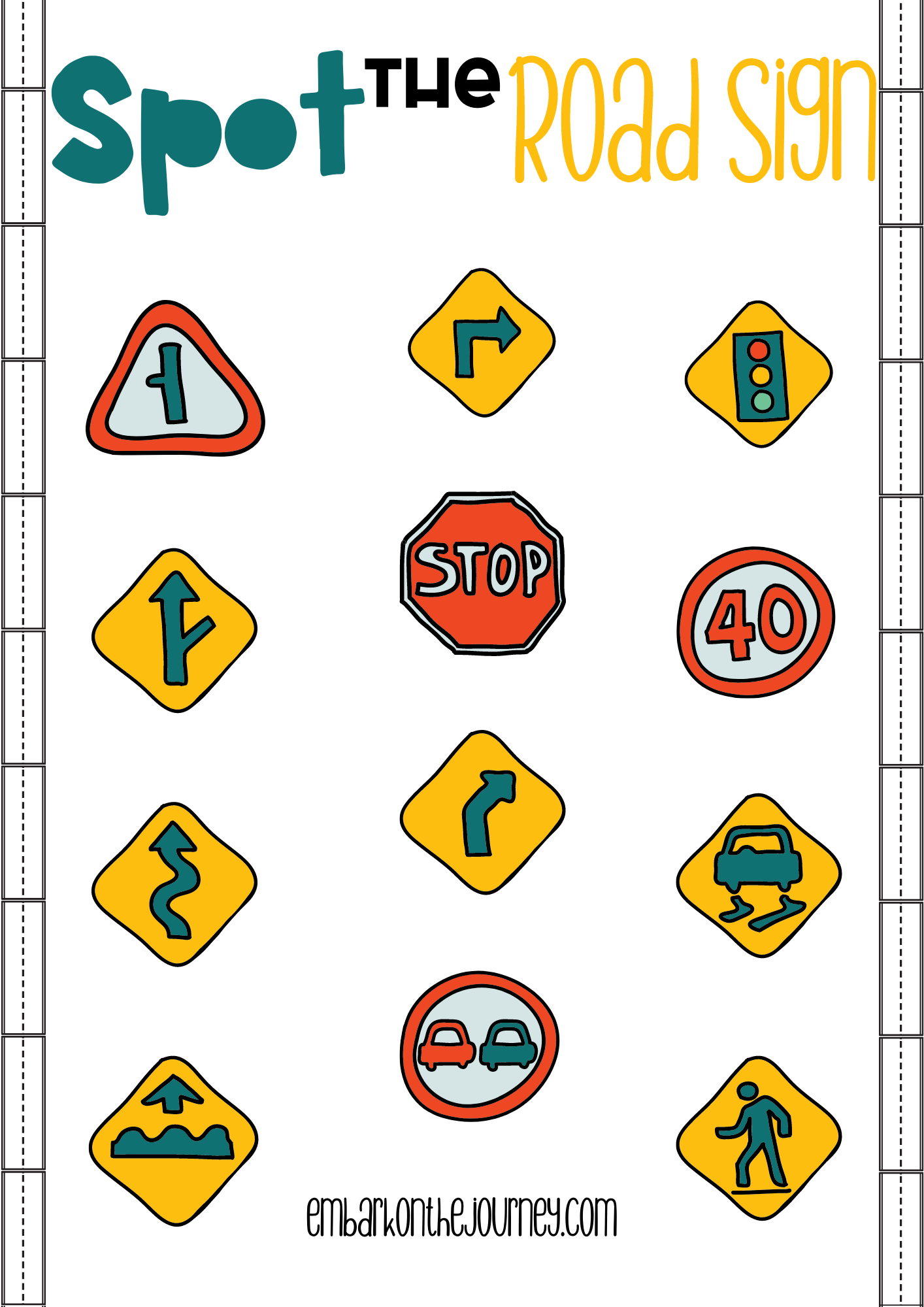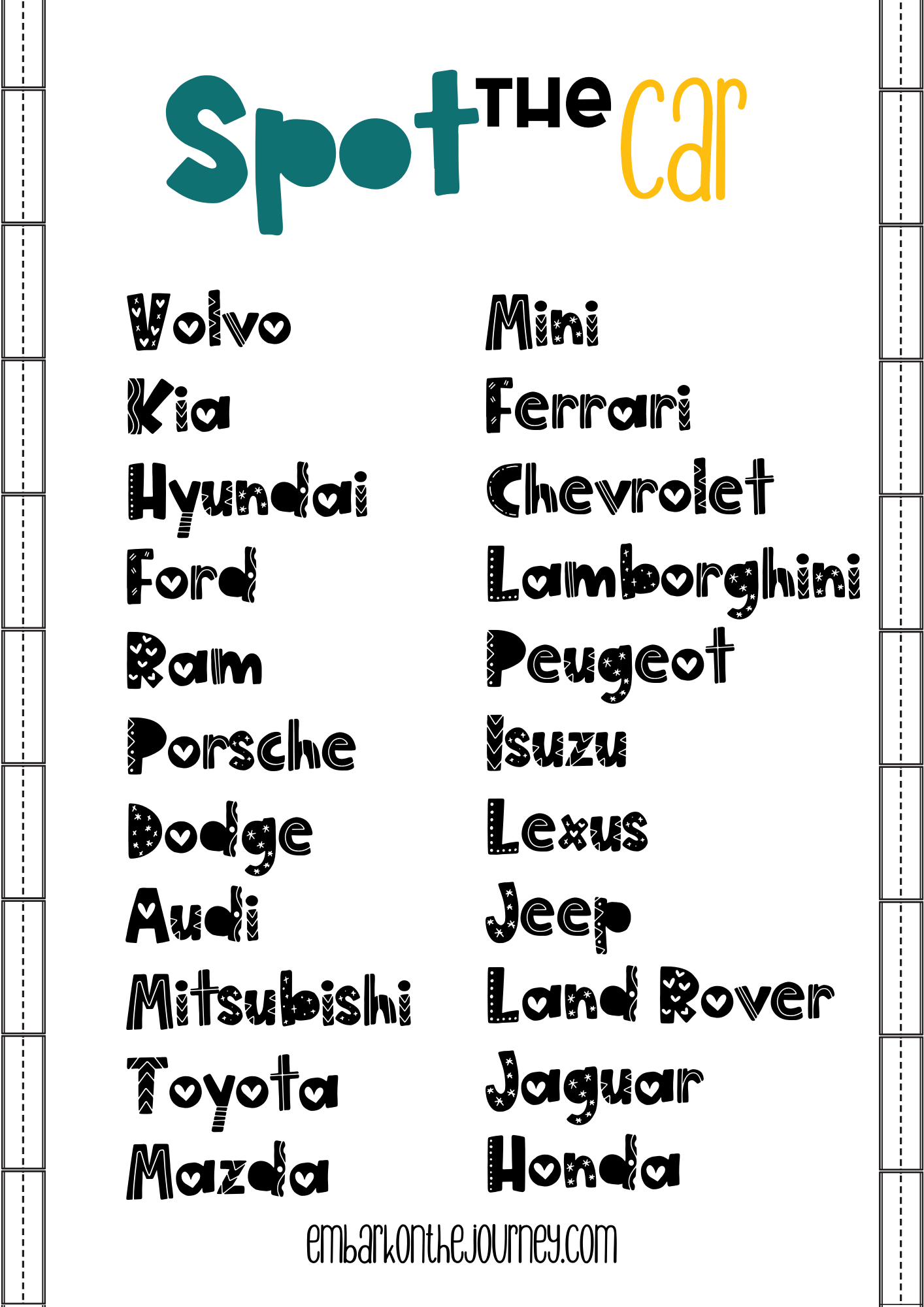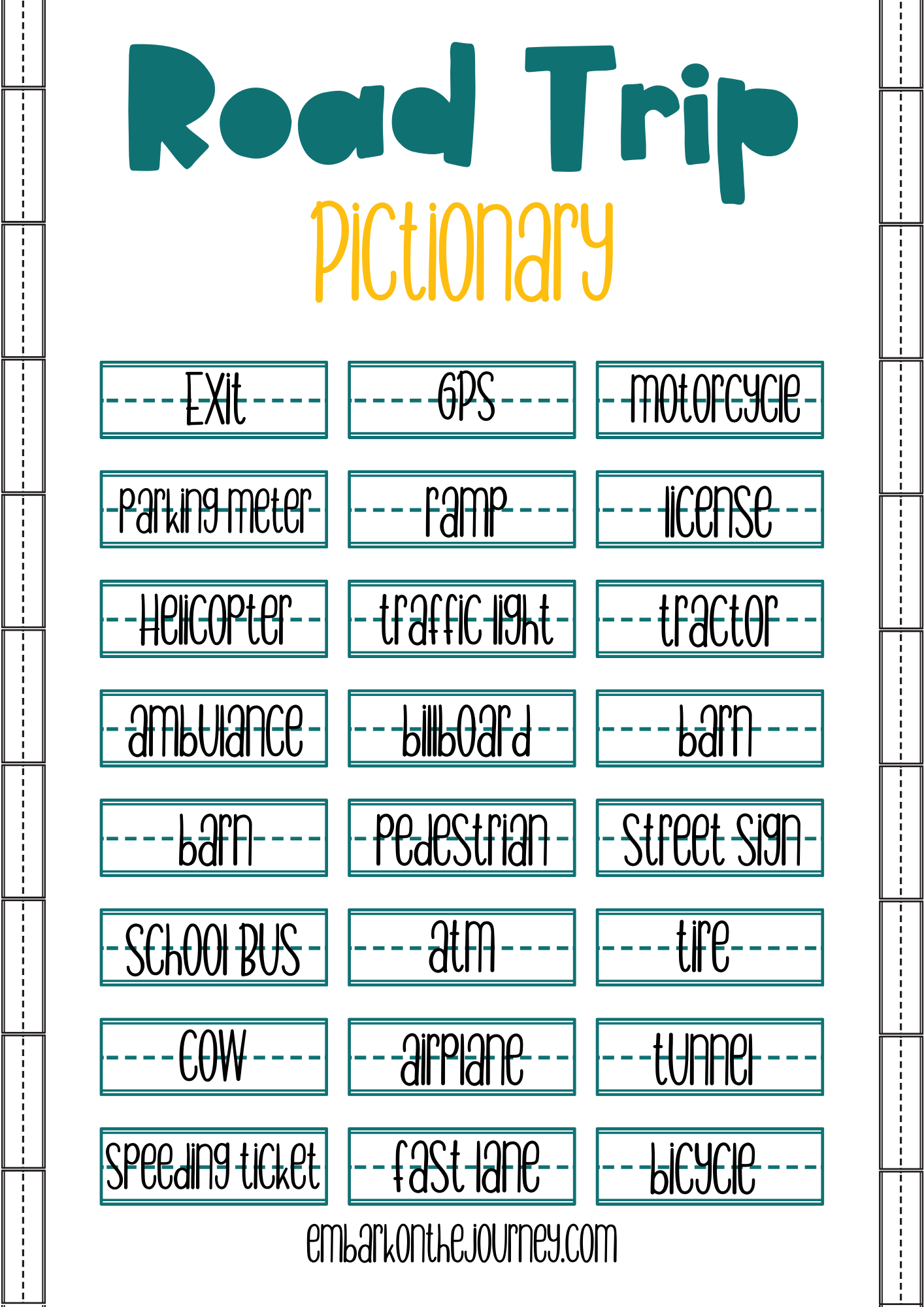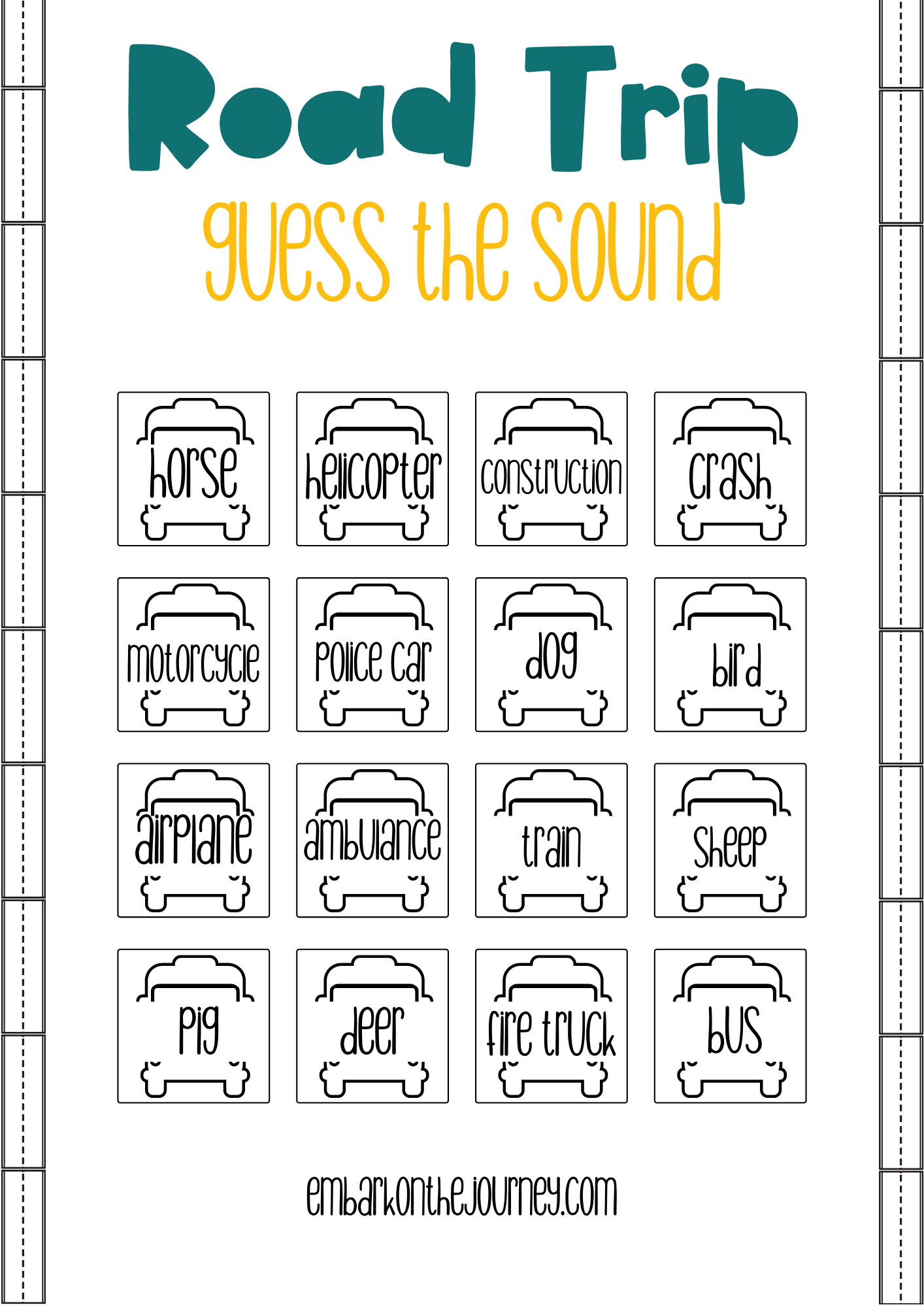 We all know how bored kids can get on long road trips. Keep them occupied on your next trip with these printable road trip games. 
In this pack, you'll receive four fun games. Laminate them for durability, and kids can use them over and over again. Just have them complete the games with dry erase markers. 
Spot the Road Sign
This is a fun version of I Spy that kids can play on the road. There are twelve different road signs for them to look out for including slippery when wet, crosswalk, yield, and more. 
Spot the Car
This page has kids keeping an eye out for different kinds of cards including Chevrolet, Ford, Ram, Jaguar, Jeep, and more! How many of the 22 car types can your kids find?
Road Trip Pictionary
You'll need some scrap paper or a spiral notebook for this game. There are 24 travel-related words for kids to use in their pictionary game including traffic light, billboard, street sign, and more. 
Road Trip Guess the Sound
Kids can play "Guess the Sound" with this fun game. Either have kids make the sounds and the other children will guess what they sound like. Or, have kids listen for those sounds and mark the page when they hear them on your trip.