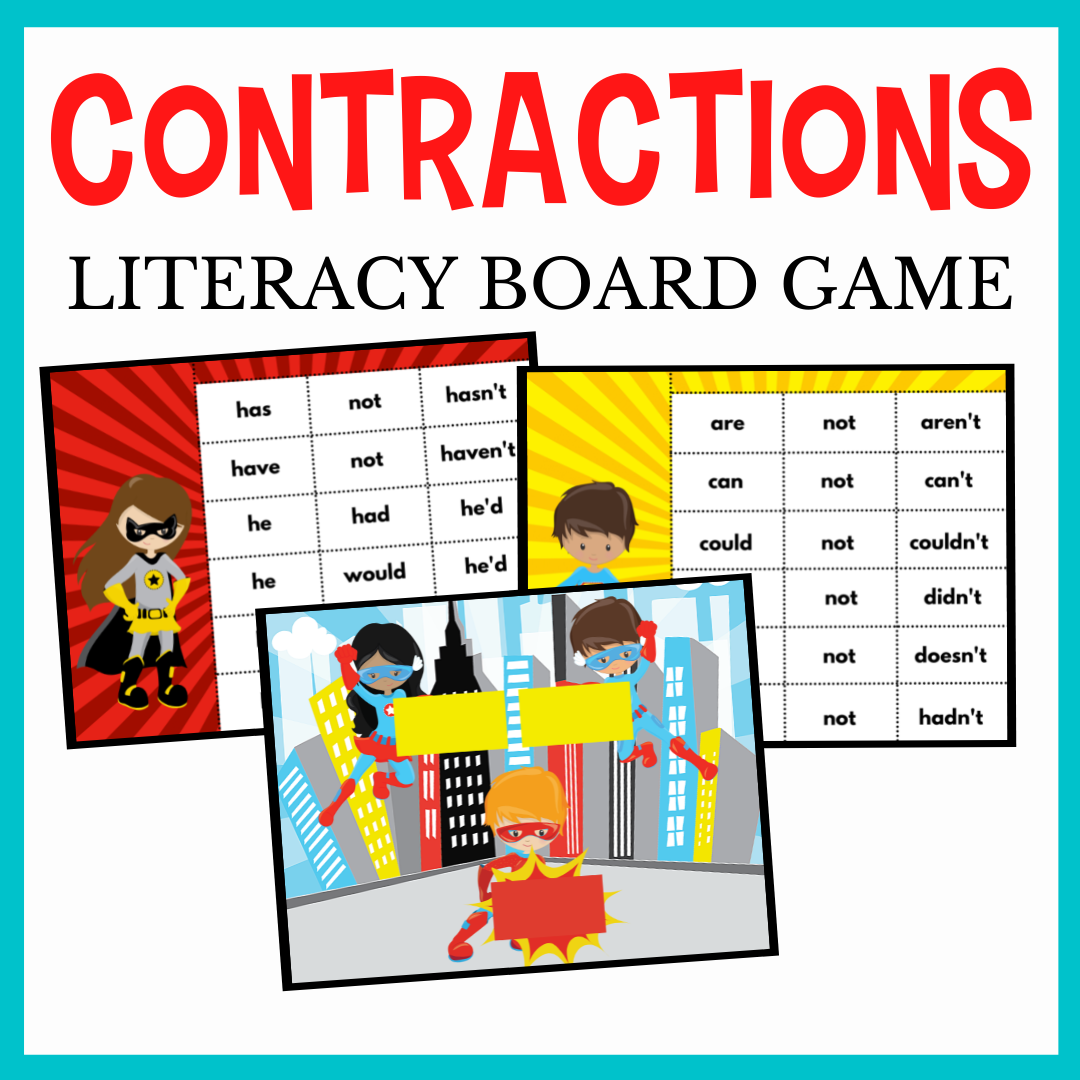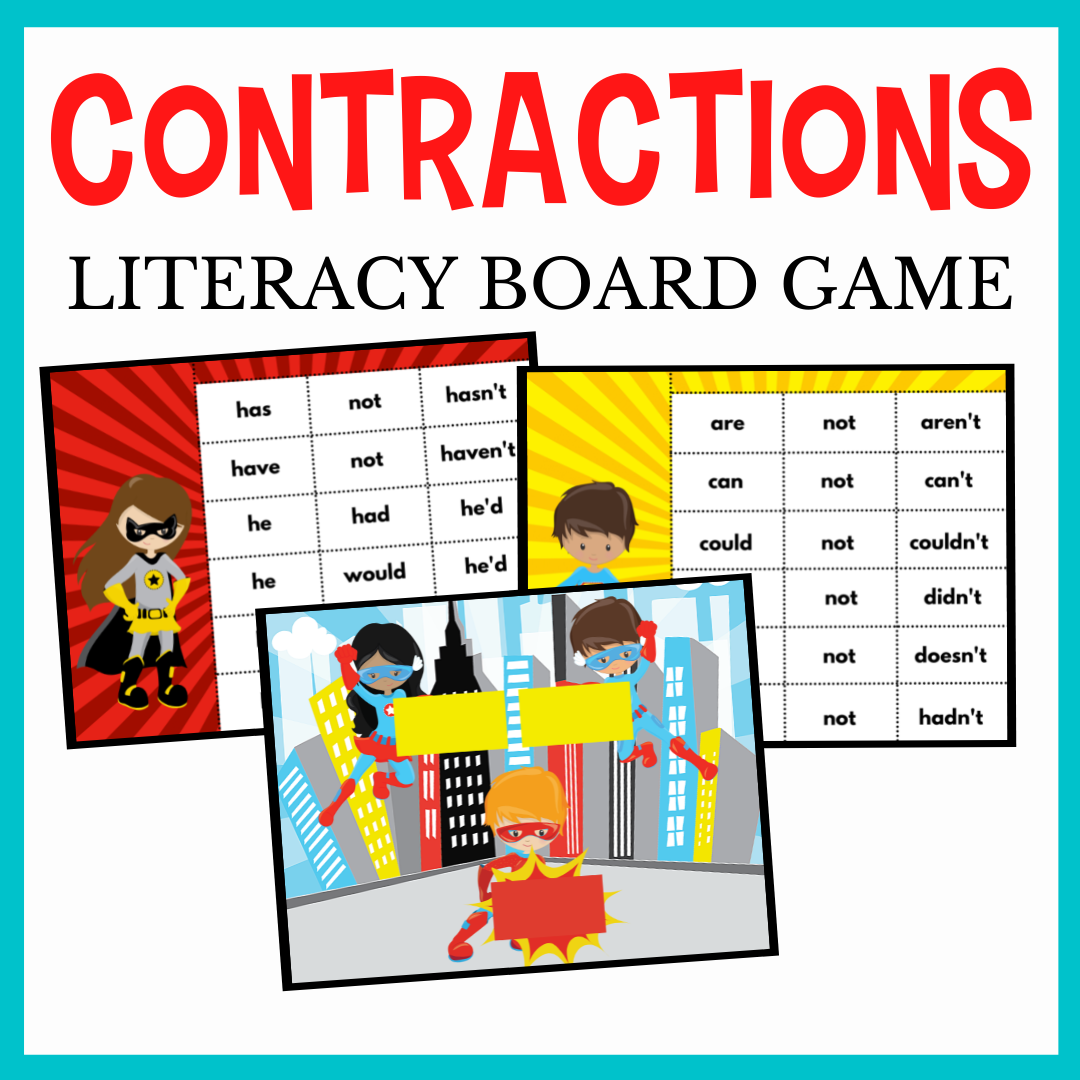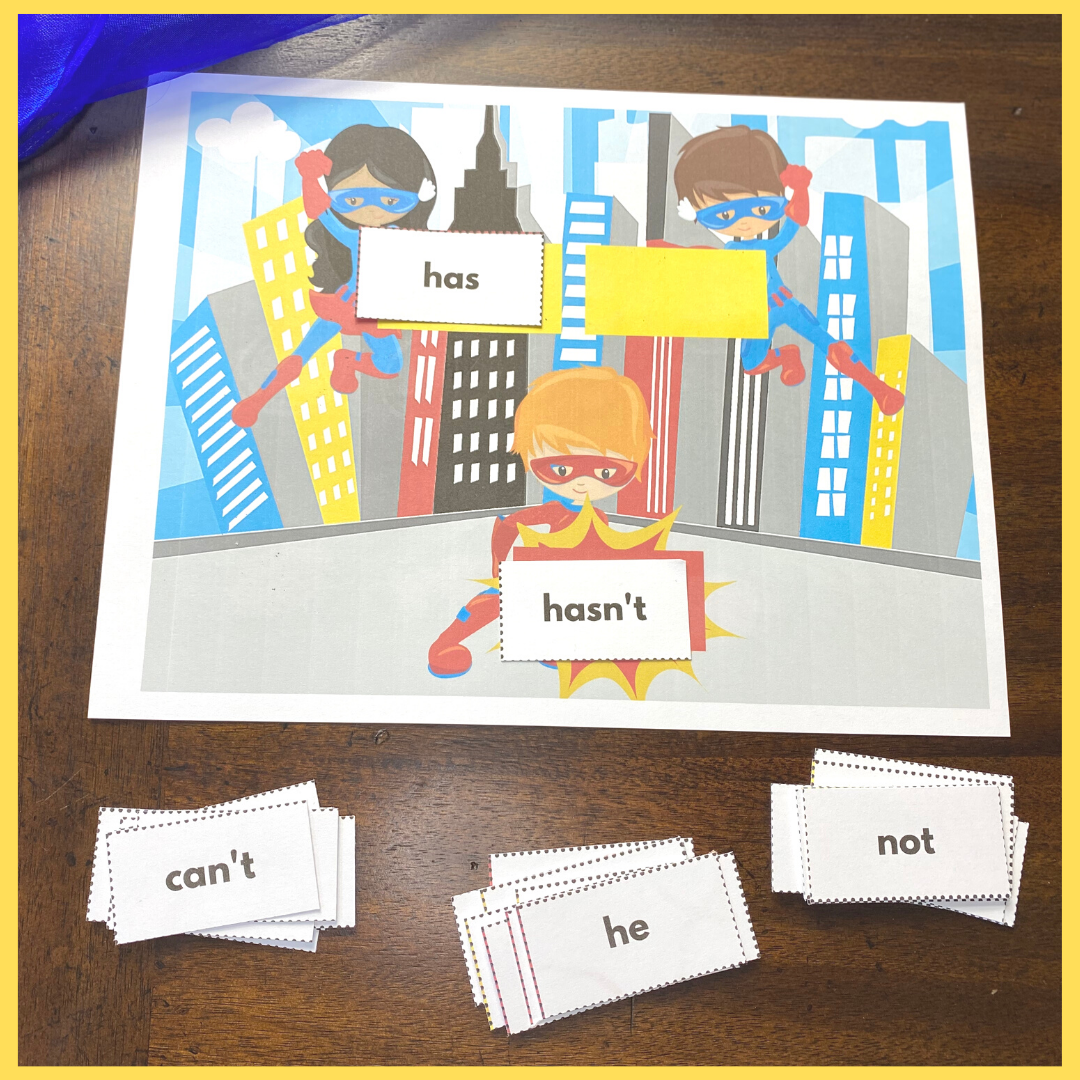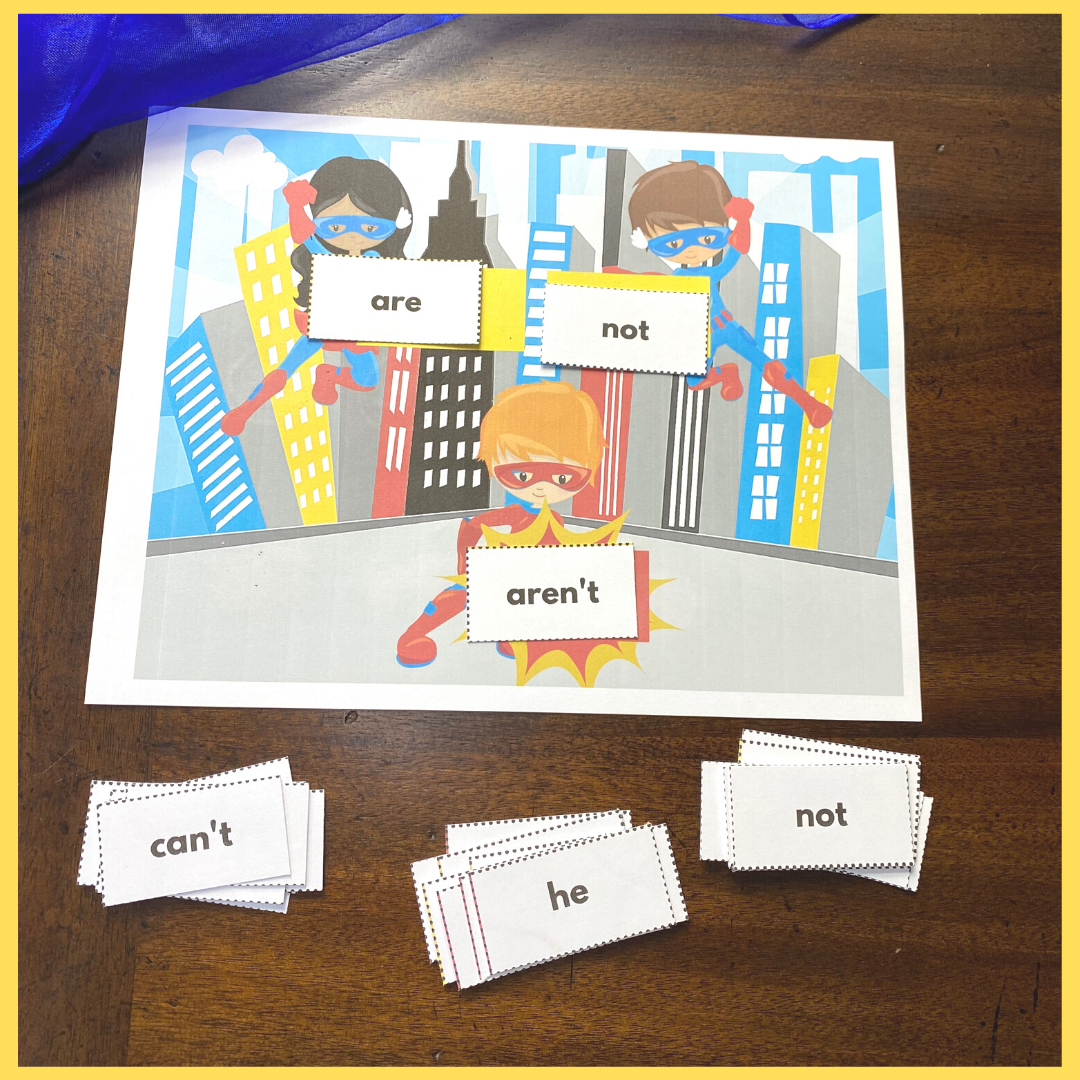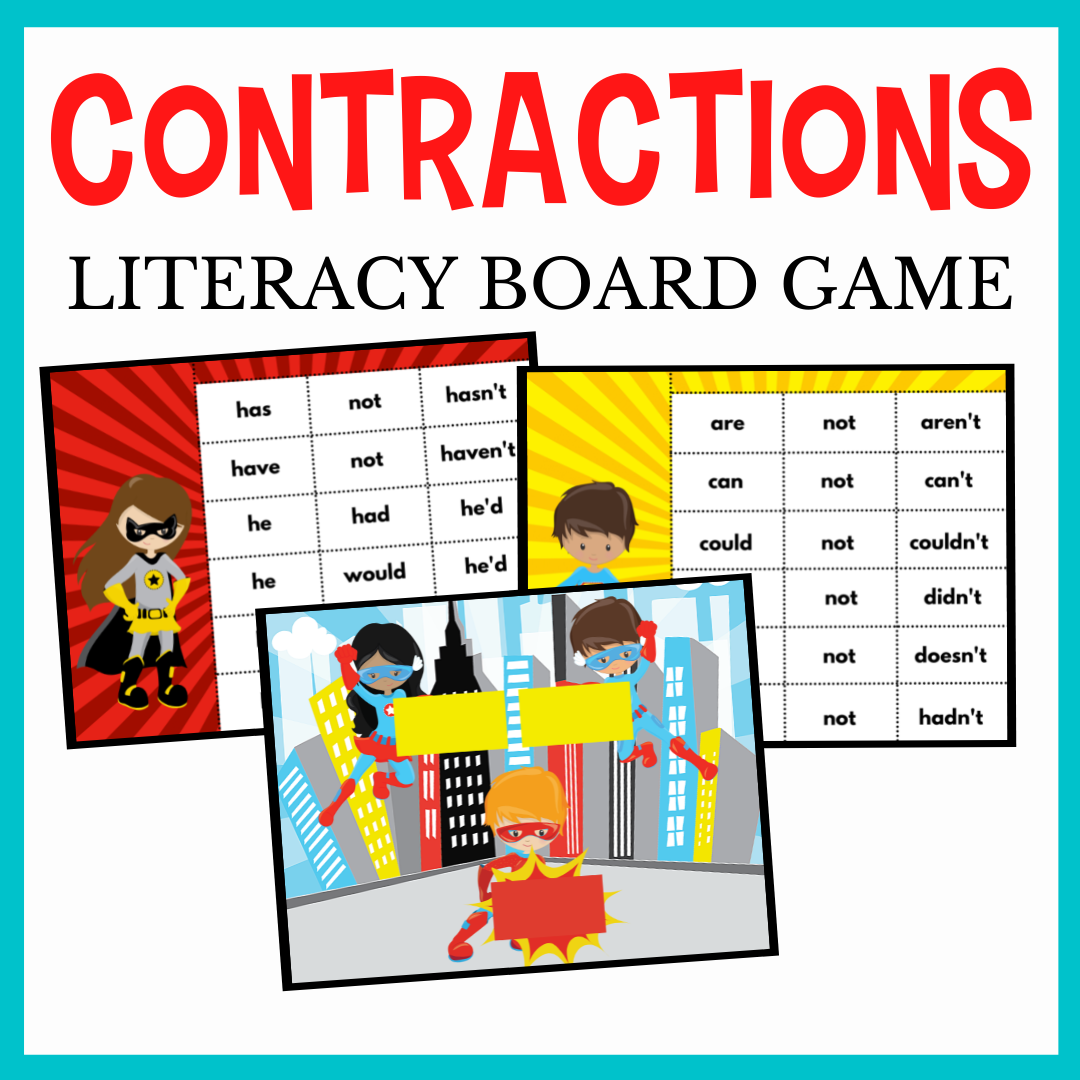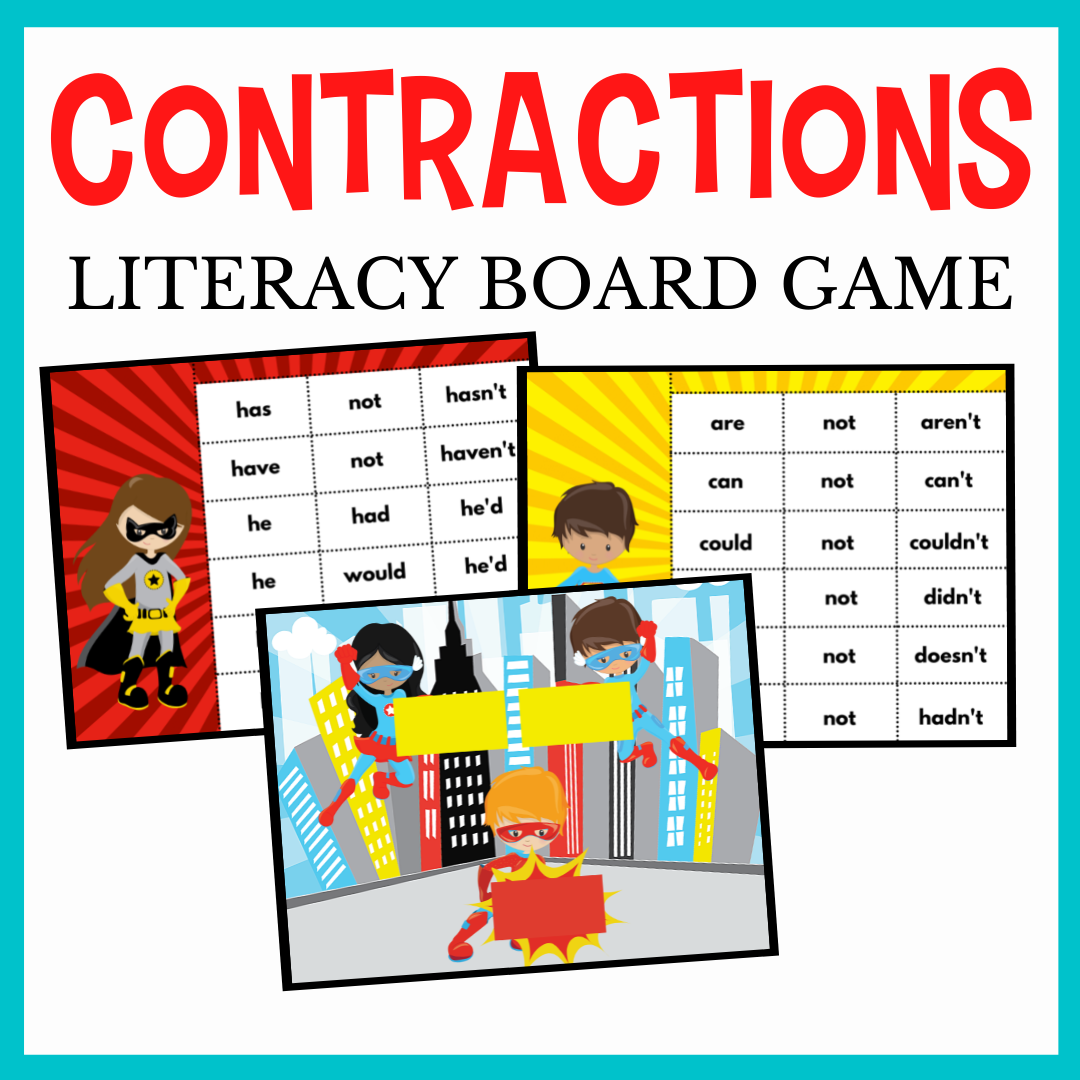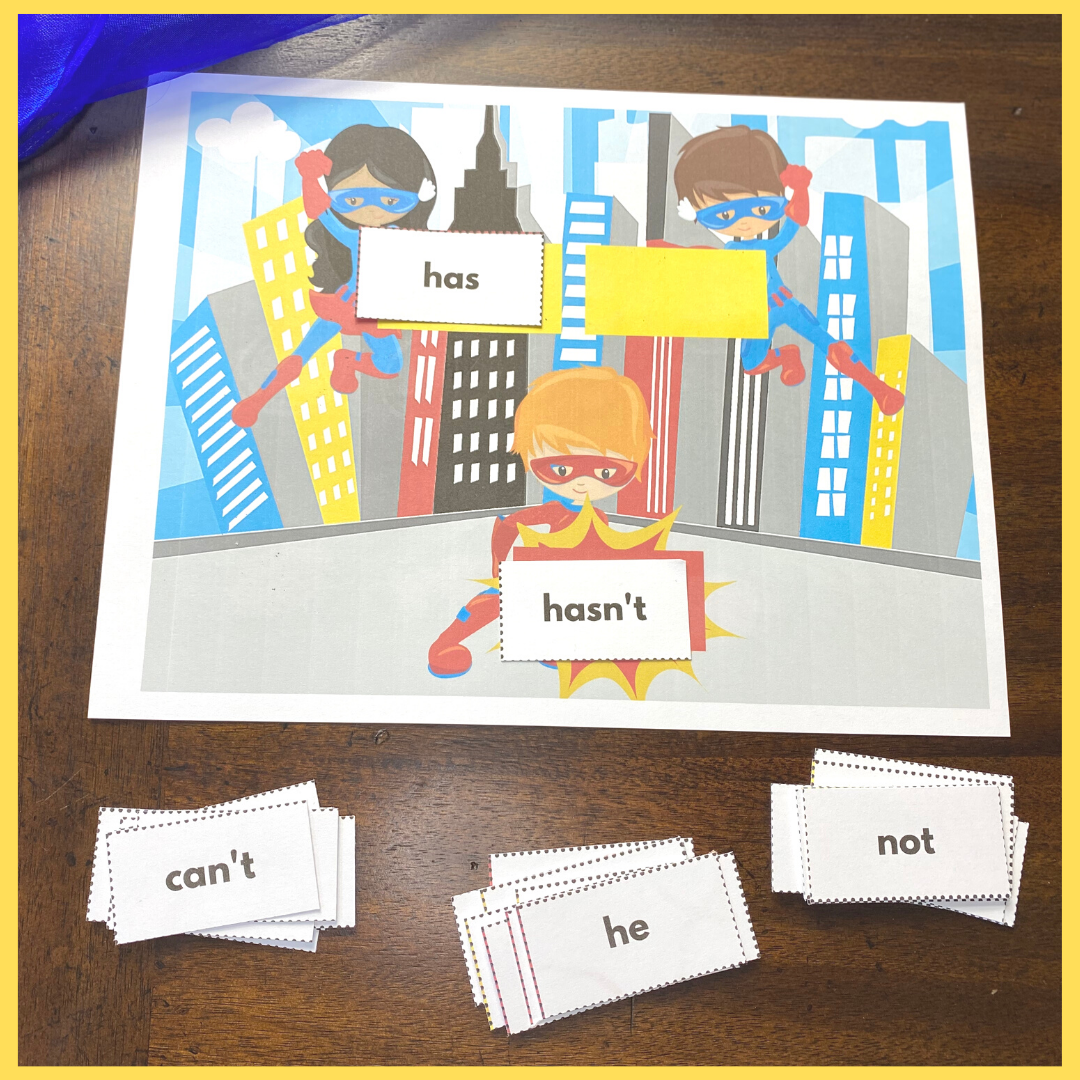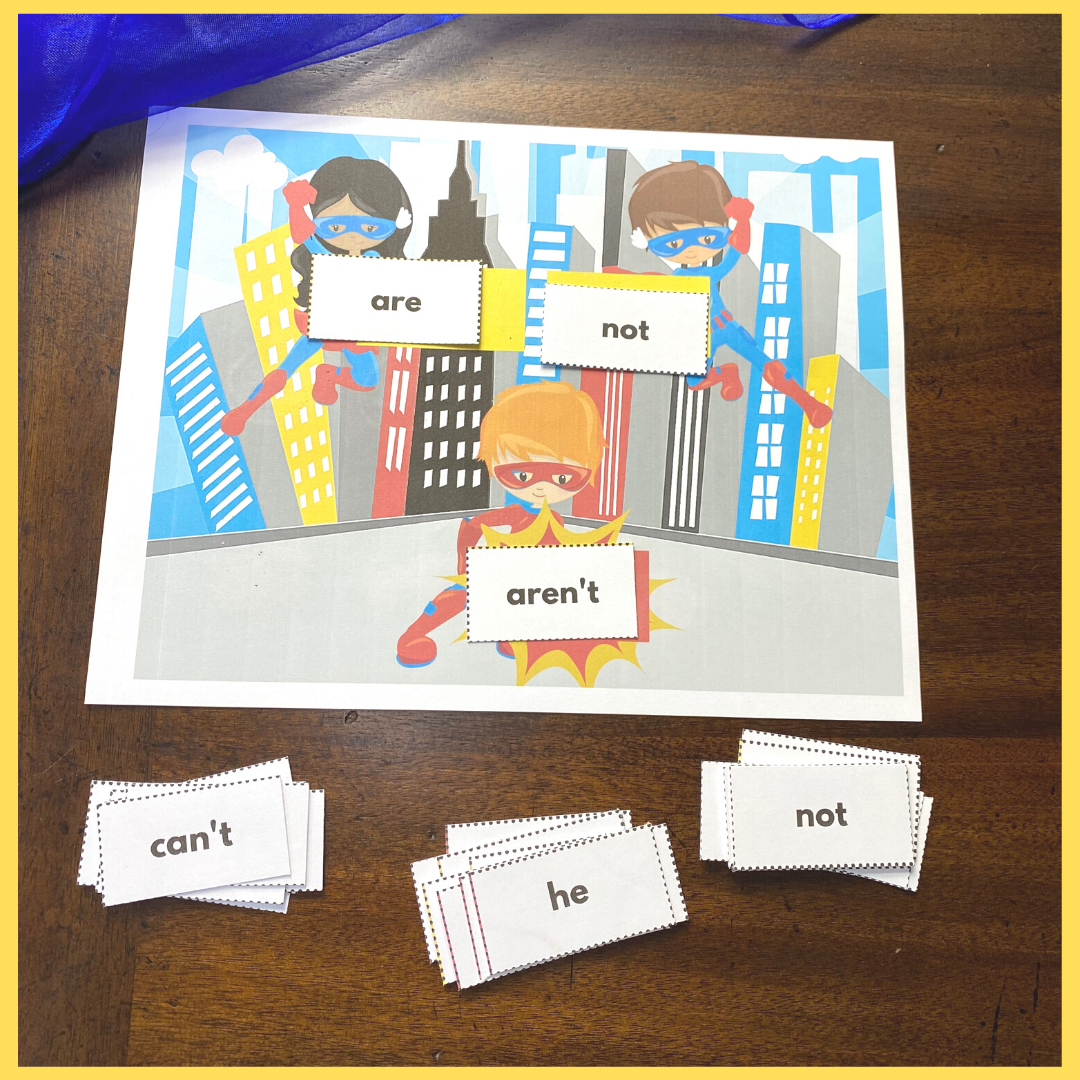 This printable Contractions Board Game is a great hands-on way for students to practice reading and building contractions. Great for group work or literacy centers.  
This printable board game features 66 contractions and the words that make them up. This is such a fun, interactive way for students to work with contractions. 
To play the game, kids will choose a contraction and place it on the red space on the game board. Then, they'll find the two words that build the contraction and place them on the yellow spaces on the game board.