I love to read-aloud to my kids. We do it daily in our house. I read-aloud at bedtime, and I read-aloud numerous times during the school day. One thing we love to do is to read books that also have movies that go with them. Either I read the book aloud, or I assign the book for literature studies. Once, we've completed the book, we watch the movie together. This usually creates quite a discussion as we note all the differences between the book story and the movie story.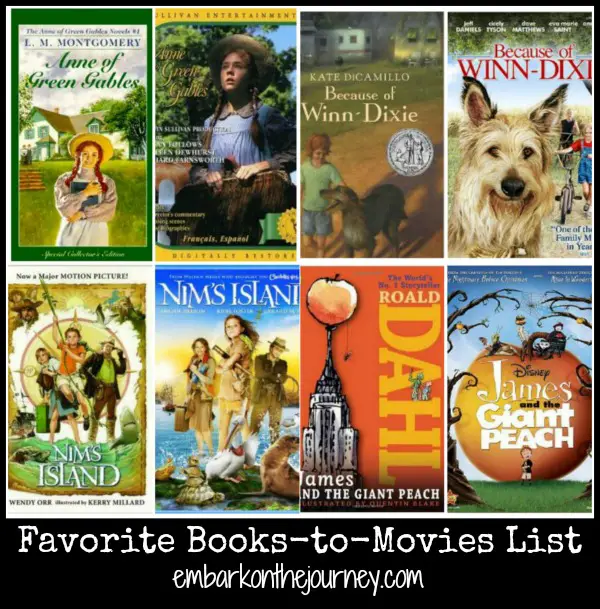 I shared a list of some of our favorite books-to-movies over at The Library Adventure. I know that my list is for tweens, but a lot of these could work for younger kiddos, too. Charlie and the Chocolate Factory is a childhood favorite of mine. There are others that would work for the younger crowd that aren't listed like Charlotte's Web, Stuart Little, and Matilda to name a few.
Do you prefer to read the book first or watch the movie first? We prefer the book first in our house.