One of my favorite Christmas traditions takes place on Christmas Eve. On Christmas Eve, the kids open new pajamas, and we make hot chocolate with marshmallows. We grab a snack (usually popcorn or Chex mix), and we all head out to look at Christmas lights. When we've had our fill of looking at the lights, we head back home. We refill our hot chocolate mugs, refresh our snacks, and watch Polar Express. It is one of my favorite Christmas movies. Sometime during the season, we read the picture book, but I just love the movie.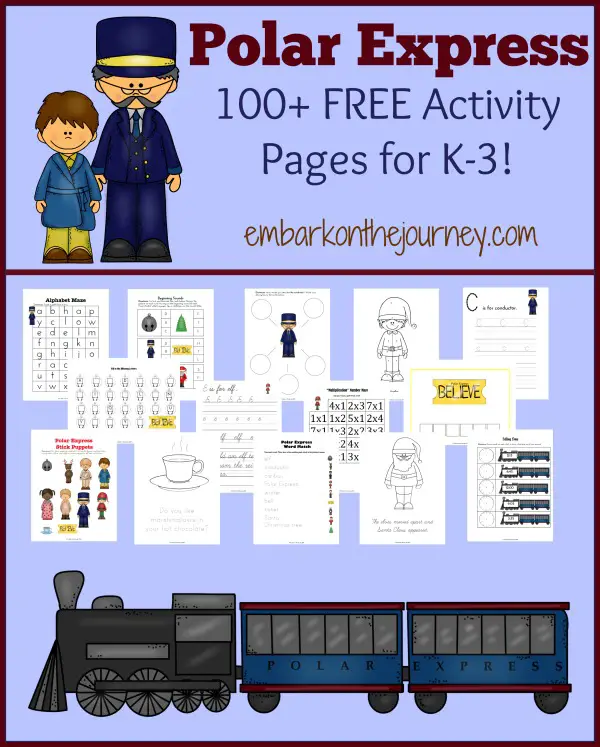 Polar Express Unit Study
Read Polar Express.
I actually watched the movie before I even knew that Polar Express was a book. However, I purchased the book after I read it the first time. I bring it out every year with my other Christmas books. It has gained a permanent home in our Christmas book basket.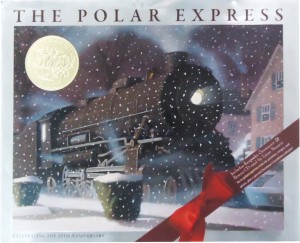 Watch "Polar Express."
After you've read the book, watch the movie. I already mentioned that I love this movie. I love everything about it! Now is a great time to do a little impromptu learning activity. Use the Venn diagram included in the printable pack to compare the book and the movie.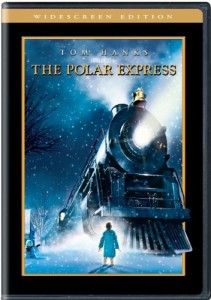 Print out my FREE Polar Express Learning Pack!!
I created a Polar Express learning pack just for you – my readers! With over 100 pages, you'll find hours of learning fun inside this pack. In addition to the Venn diagram I mentioned above, you'll also find:
3-part cards
Number and letter mazes
Phonics practice
Character studies
Color-By-Numbers
Skip counting practice
Counting practice
Handwriting practice – print and cursive
Spelling mats, word cards, and letter tiles
Coloring pages
and more!
To download your free printable pack, please enter your information below. You should receive your download link within the hour. If, after an hour, you have not received your link, please contact me and we'll figure it out together.
Explore other sites with Polar Express activities:
For more ideas for your Polar Express unit study or pajama party, check out my Polar Express board on Pinterest!
Follow Embark on the Journey's board Polar Express on Pinterest.