Imagine a homeschool mom who loves paper planners. This mom has one paper planner for her household, one or her business, and still another for her homeschool. She should probably own stock in some pen companies, because she's got a plethora of them.
Well, this homeschool mom has her hands full juggling her daughter's co-op schedule, ballet lessons, and in-home classes. Factor in doctor's appointments and physical therapy for her daughter's chronic condition, and those planners can quickly become a hot mess!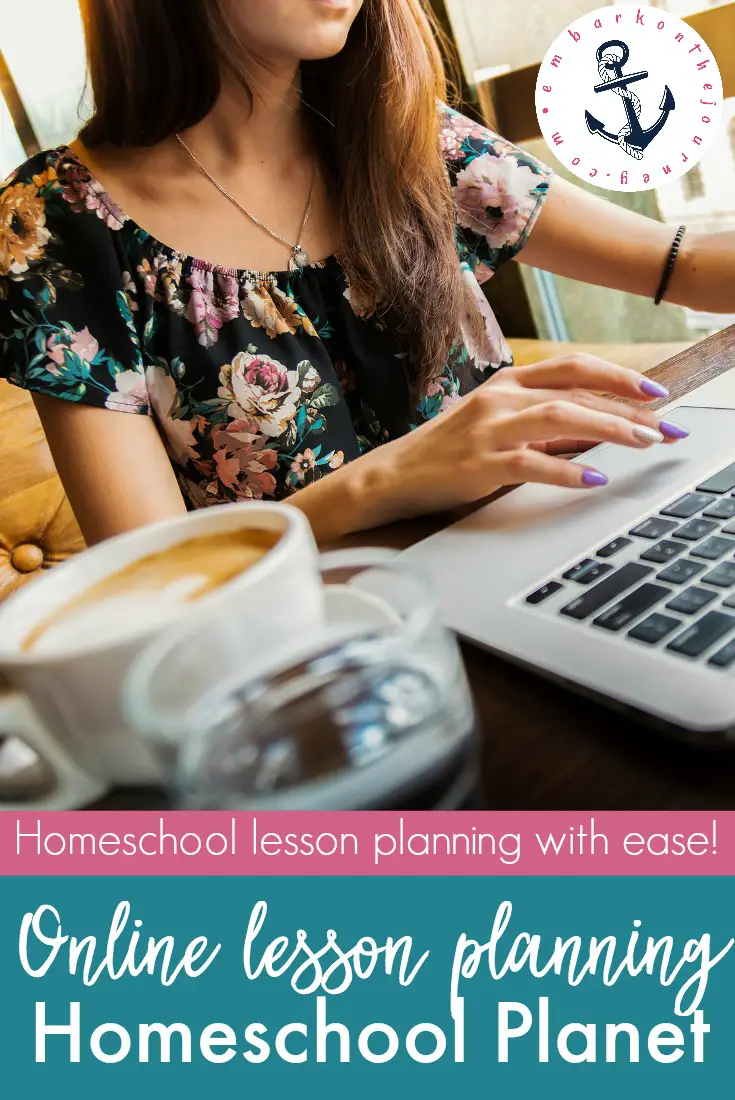 Online Homeschool Planner
That homeschool mom is me. And, I DO love my paper planners. However, paper planners are not always the best choice for homeschooling. At least not for me.
You see, I'm a chronic planner. I love to plan, and I often get carried away with my planning. I've been known to plan out an entire quarter at a time in my paper planner. But, then, life happens!
I have to dig out my white out, because I NEVER plan in pencil. It's just not as pretty as my colored pens. So, an appointment crops up, and our homeschool plans are off. A sick day throws my plans for a loop.
So, I was thrilled to discover Homeschool Planet from Homeschool Buyers Co-op. This online lesson planner saves my sanity when life messes up my homeschool plans! No more white out. No more scratch throughs and arrows indicating we moved an assignment to another day. With Homeschool Planet, I can drag and drop lessons as needed!
Why I Love Homeschool Planet
I like to spend time over the summer lesson planning. Doing so makes my life much easier throughout the school year. However, planning the school year in July sets me up for failure with a paper planner.
With Homeschool Planet, I can input all of our lessons plans in July and August. Then, I can schedule them out according to how often we'll do those lessons. For instance, I can schedule math daily while scheduling vocabulary 3x a week. Then, with a click of the mouse, Homeschool Planet schedules the entire year for me.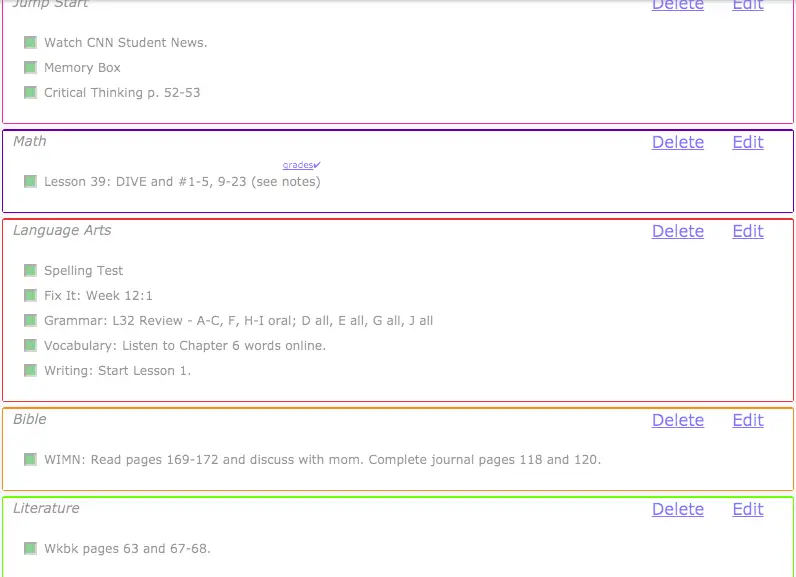 Then, when life happens, as it inevitably will, I can drag lessons we had to miss or skip to another day. You can see in the image above, that she completed all of her lessons on this day. That's what those green boxes mean.
You can also see above her math assignment, that I've graded this lesson. Surely, I'm not the only one that needs an occasional reminder to grade papers.
I love that Homeschool Planet tracks attendance for me. I can make her assignments as detailed as I like them to be (which isn't always possible in the small boxes of a paper planner).
And to satisfy my paper-planning daughter, I can print out her lessons so she can physically check them off as she goes throughout her day.
For us, it's the best of both worlds!
Want To Try It Yourself?
If you want to see how this online homeschool planner will work for you, Homeschool Buyer's Co-op is offering a FREE 30-day trial. You don't even need a credit card to sign up!
Related Posts