Being a homeschool mom comes with many challenges. One of those challenges is deciding which hat to wear when. Mom or teacher? Which hat will you wear? Who will you be today?
Do you really have to choose one or the other?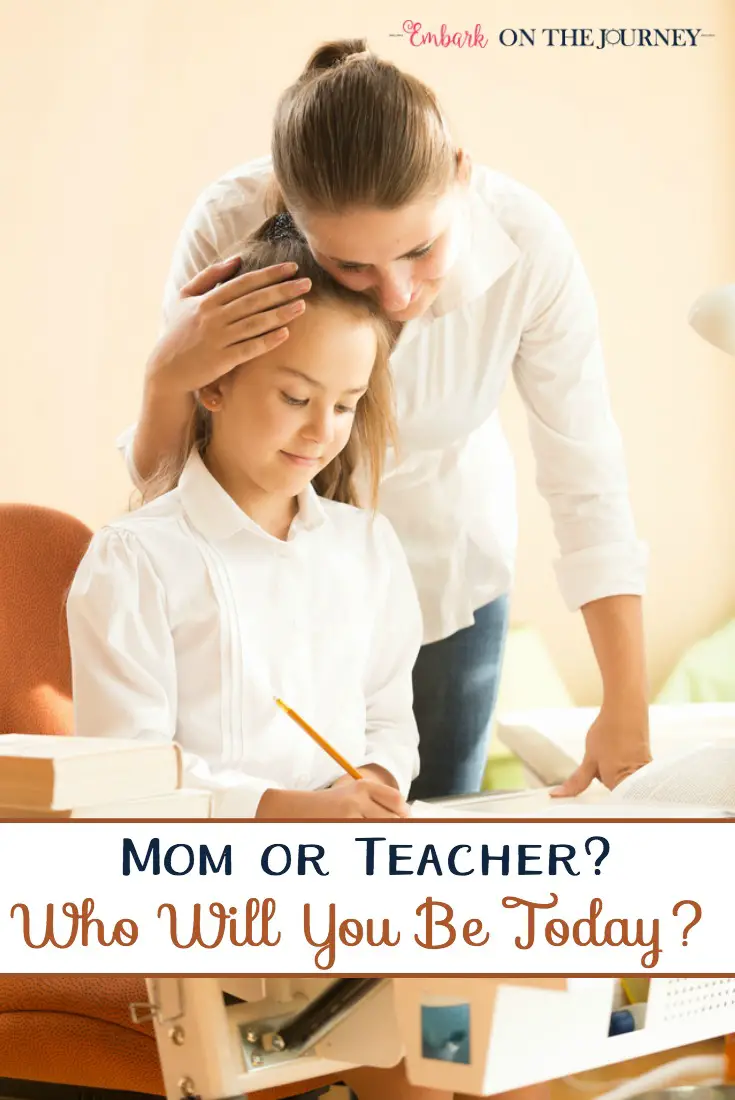 Honestly, I wear both all day long. Long before homeschooling was even on my radar, I was teaching my kids. You do too, I bet.
I taught my children to say 'please' and 'thank you.' I taught them to dress themselves and to have good manners at the dinner table. I taught them their ABC's and how to read. I taught them all of these things because I am a momma. It's what we do. I was teaching long before I became their teacher.
Who Will You Be Today?
One of the great things about homeschooling is that we don't have to choose which hat to wear. Being a homeschool mom is often just a natural extension of what we already do anyway. Now, I don't typically sit down and diagram sentences or solve equations in my spare time. That's not what I'm talking about.
What I do as a mom is teach my children. I cheer them on as they learn new skills. I take advantage of teachable moments. I help them pursue their interests and passions. I encourage them to keep going when the going gets tough.
Isn't that what a teacher does, too? Don't teachers cheer on their students as they learn to read and write? Don't they take advantage of teachable moments? Don't they encourage students to keep on keeping on?
We don't have to choose!
As a homeschool mom, I get to be mom and teacher at the same time. Who is more invested in my child's academic success than me? No one wants to see them pursue their passions more than me. Nobody else wants to wipe away their tears when they just can't solve that equation or diagram that sentence. But, I do!
More than that, however, is the benefit of wearing both hats. I get to watch my children grow and succeed. And, I get to be there to help them overcome obstacles. I'm not missing out on the bulk of their growing up years.
As a homeschool mom, I can tailor their educations to their learning styles. Because I make the decisions, I can provide a biblical foundation with the curriculum I choose. I'm able to weed out all the inappropriate topics being taught in today's public school classrooms. I get to teach them myself about growing up and all that that entails.
We love to snuggle on the couch or bed as we read the latest book in the Chronicles of Narnia series. Finding outside classes or co-ops that provide classes to feed their passions is a benefit of being home. I can tailor their schedules to match their needs – as is the case for my dancer.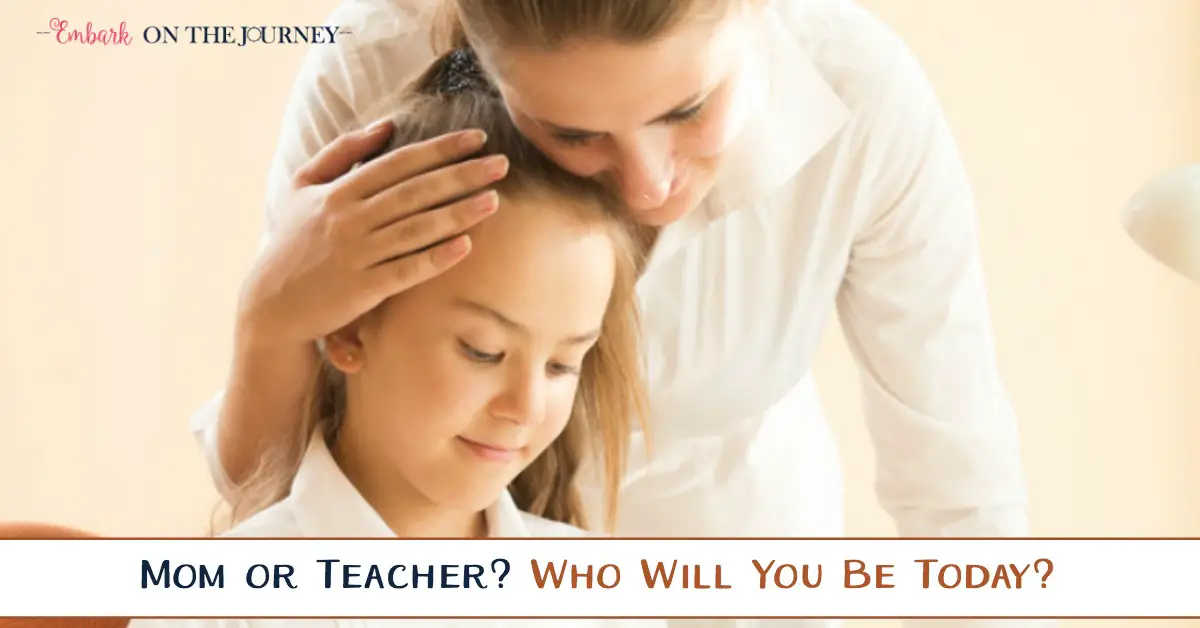 You don't have to choose which hat to wear. You can teach them like no one else can, because you are their momma. You know them better than anyone else. You have their best interests in mind in every decision you make.
Stop juggling. Love them. Teach them. Enjoy these days while you can. They go by faster than you can imagine!
Related Posts