For years, I wished for a good microscope to use in our homeschool. I dreamed of having one on a table in our school room always ready to explore. We would gather things to observe as we went about our day – leaves, lint, hair, insects, etc.
The reality for us, though, was that a microscope was way out of our budget. We bought one at a yard sale, but it didn't work very well. And, it was very big and clunky. So, we explored what we could when it worked and relied on hand lenses for the rest.
Hand lenses/magnifying glasses are great, but they aren't nearly as powerful as a microscope. You aren't able to see the finest of details with a hand lens so we weren't quite satisfied.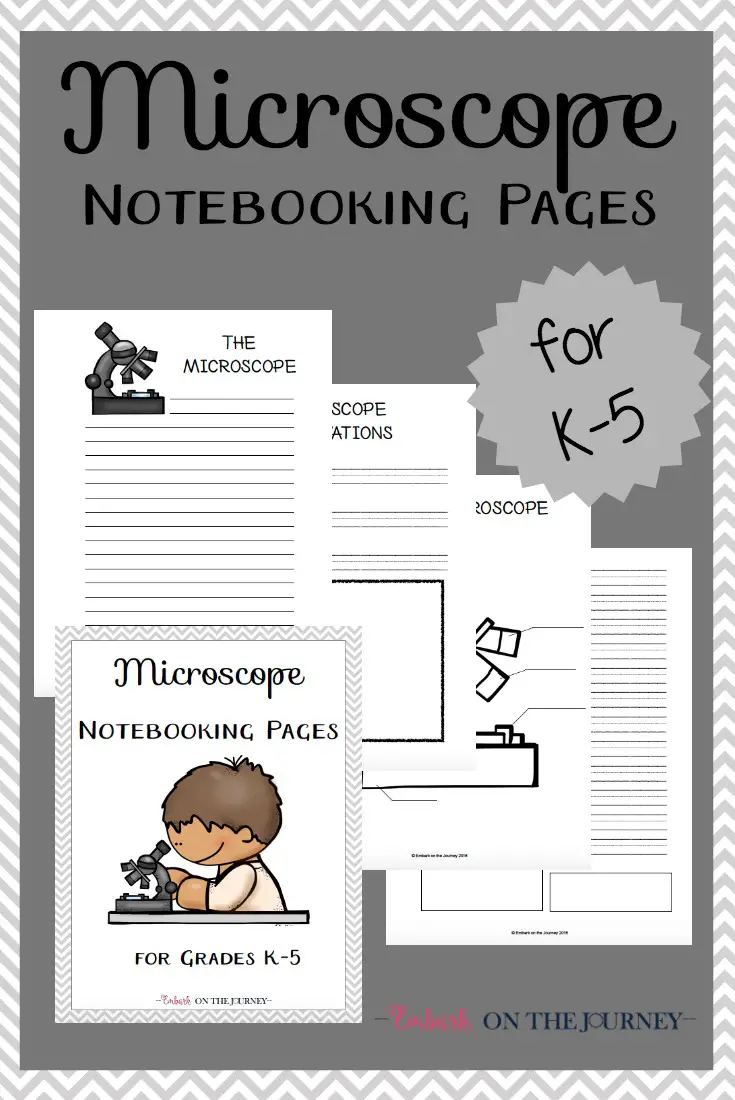 Two years ago, I was finally able to make that dream come alive for my homeschool! We were studying biology, and I knew a microscope would make our lessons so much more fun. I found a great deal on a microscope that would suit our needs, and we had a blast exploring a multitude of objects that year!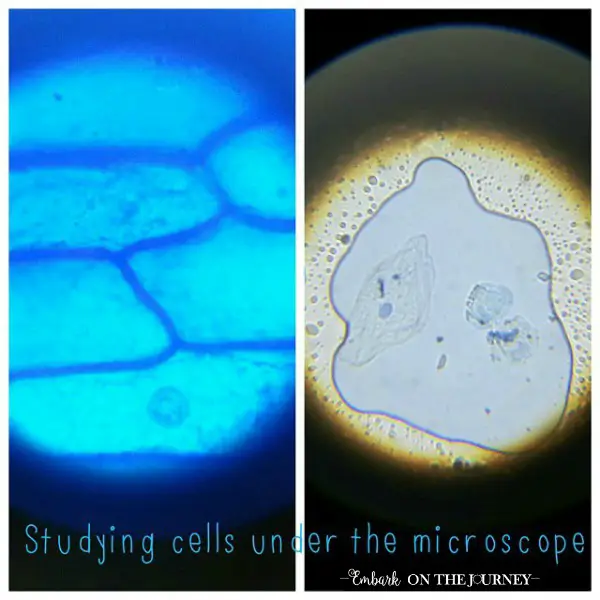 These notebooking pages are a great place for kids to record their observations when exploring with their microscope. Notebooking pages are perfect for copywork and handwriting practice, as well.
Add these to your science notebook, or use them with your nature study findings. This pack contains 14 notebooking pages, a 'label the microscope' page (and answer key), and two coloring pages for your youngest scientists.