My middle son, Isaac, loved The Little Red Lighthouse and the Great Grey Bridge
when he was younger. We would read this book over and over again. This weekend, I'm actually reading it for the first time to my 4 year-old nephew while he's visiting me. I can't wait!
This sweet story has many teaching points in it. Little ones can learn about New York or about rivers. They'll enjoy learning more about bridges and lighthouses. You can talk to your littles about being proud and boastful. Best of all, you can remind them that great things come in small packages.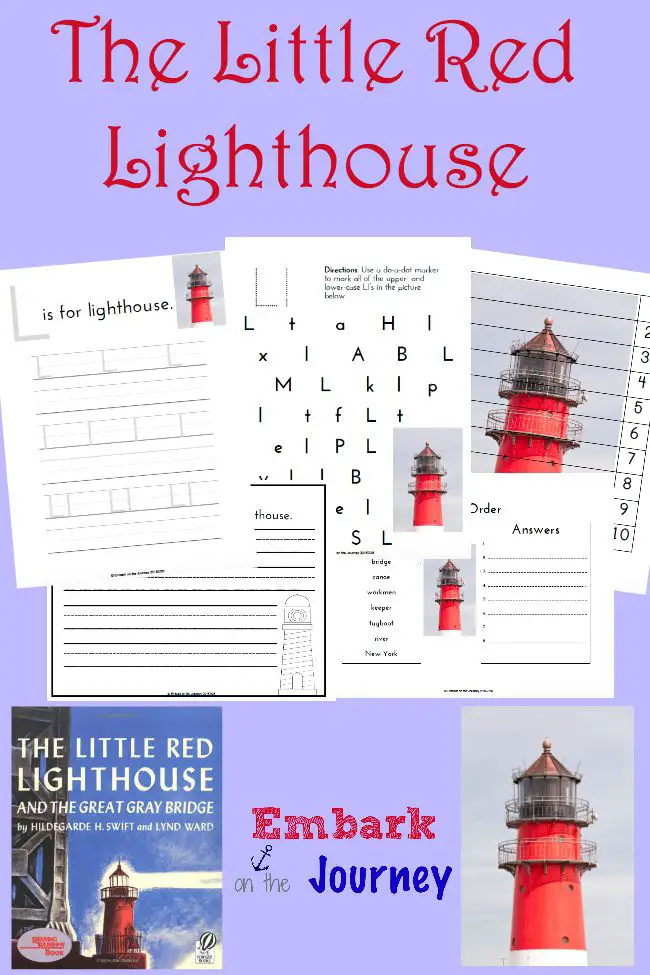 The Little Red Lighthouse and the Great Grey Bridge
Hands-On Activities
After reading The Little Red Lighthouse and the Great Grey Bridge
with your little ones and completing some of the activity pages below, choose one or more of these fun activities to bring the story to life.
Snacks and Treats
These snacks and treats are super fun and go perfectly this book.
The Little Red Lighthouse Go-Alongs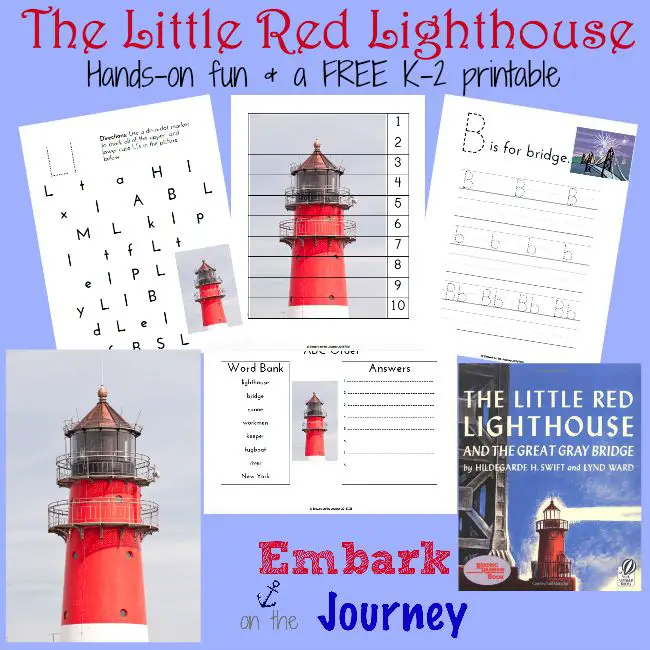 Printables
This is a great printable learning pack to use when you read The Little Red Lighthouse and the Great Grey Bridge with your little ones. Inside this fun printable for grades K-2, you'll find the following activities:
Counting puzzles
Handwriting
ABC order
Vocabulary
Write about…
and more!
To download your free printable pack, please enter your information below. You should receive your download link within the hour. If, after an hour, you have not received your link, please contact me and we'll figure it out together.
Please note that your link will expire in 72 hours, and it can only be downloaded twice. Be sure to download and save it once it arrives in your inbox.
More Little Red Lighthouse Fun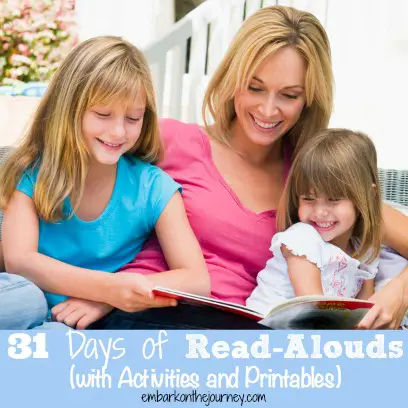 Don't forget to enjoy the other read-alouds featured in my 31-day series.
Are you looking for more tips beside what is being shared in the 31 Days of Homeschool Tips for Moms? I would love to invite you community inspired by this series, as we strive to inspire, encourage and empower our readers in everything homeschooling.