Johnny Appleseed is such a fun guy to learn about. While each of the stories I've read about him varies just a tad from each other, this is typical of tall tales and legends.
According to the legends, Johnny Appleseed grew up in Massachusetts. As a young adult, he decided to head south planting apple trees wherever he went. Did he really wear a tin pot on his head? Did he really walk barefoot through winter snows? We don't really know for sure, but what we do know (and what we think we know) sure makes for a great story!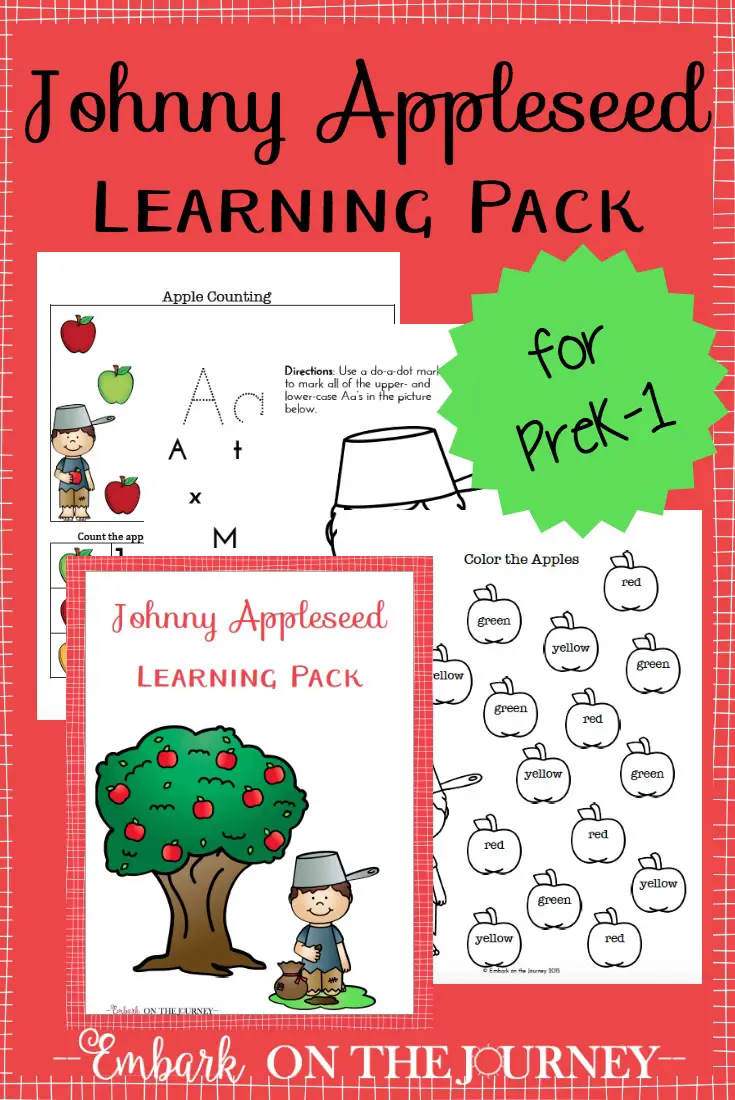 Johnny Appleseed
Hands-On Activities
After reading Johnny Appleseed with your little ones and completing some of the activity pages below, choose one or more of the activities below to bring the story to life.
Snacks and Treats
These snacks and treats are super fun and go perfectly with an apple theme.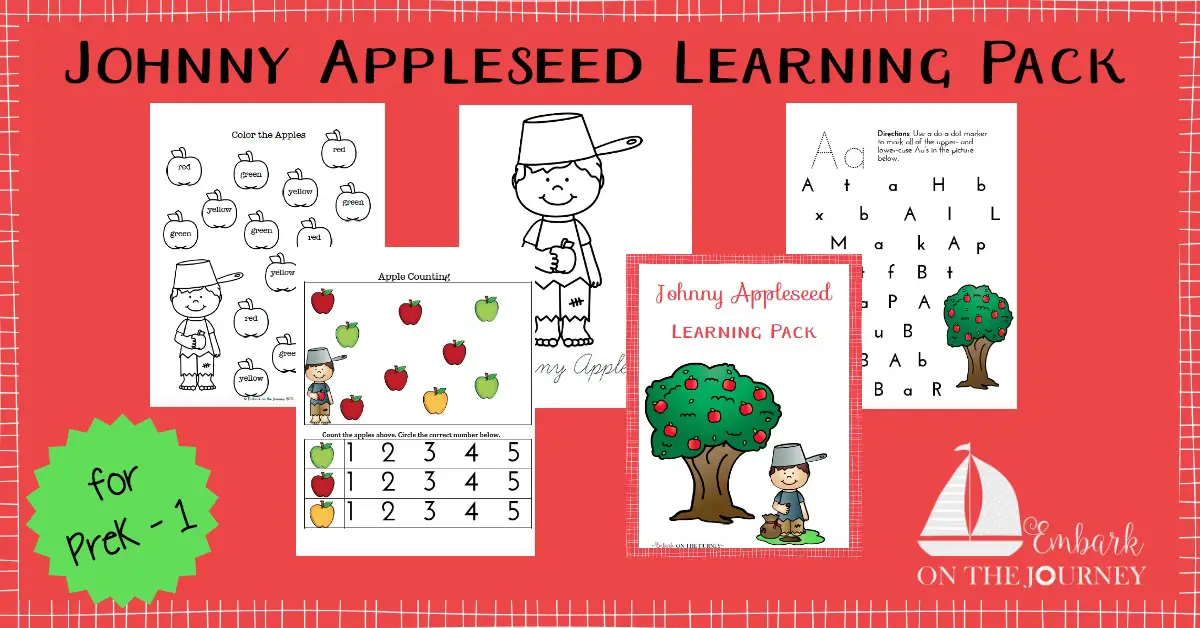 Johnny Appleseed Printable
This fun Johnny Appleseed printable is designed to be used with grades K-2. Inside this activity pack, you'll find the following activity pages:
Aa identification page
Color pages
Notebooking page
Color word practice
Counting practice
and more!
In order to download the Johnny Appleseed learning pack, you must enter your contact information below.
Enhance your Johnny Appleseed lessons:
If you're looking for more fun for your Johnny Appleseed learning plans, check out my top picks from Amazon!
Johnny Appleseed Books
Related Posts: