For the most part, I haven't had to deal with too much criticism of my decision to homeschool. Sure, a family member often touted the benefits of public school (until she started homeschooling her own ten years later). And one of my best friends in Texas often talked about kids who "live in a bubble." But, she's now homeschooling her own, as well.
Most people don't say anything at all – positive or negative. I do know people who have faced a barrage of negative feedback about their decision to homeschool their kids, though.
If faced with it, how can you handle negativity about homeschooling?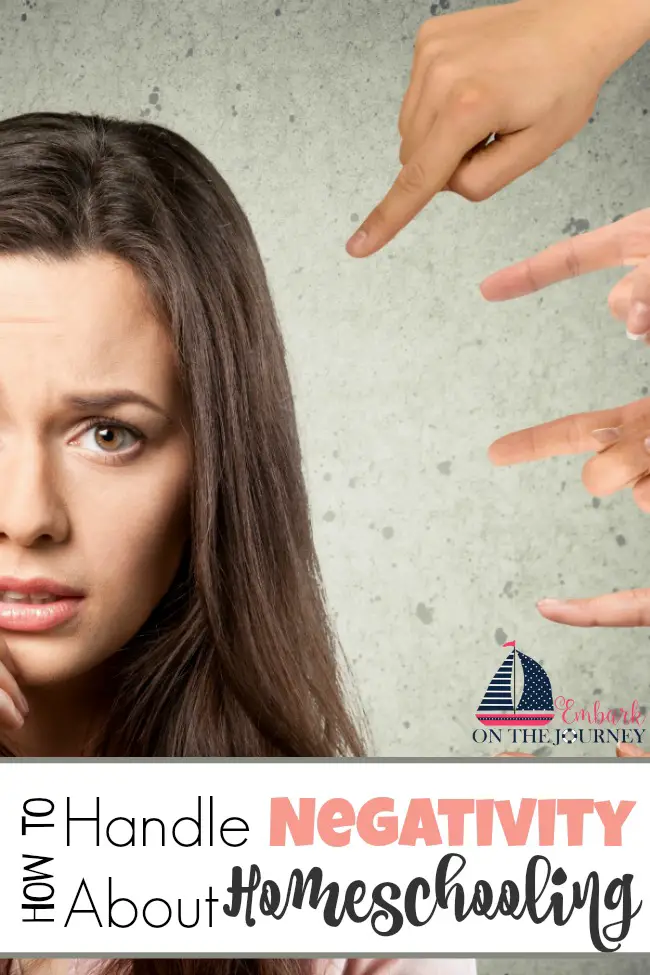 Handling Negativity About Homeschooling
This is YOUR Decision
First and foremost, remember that this decision is yours. You have to do what is best for YOUR family. No one else is responsible for raising your children so no one – except your spouse – should have a say in your academic decisions.
Now, I know that most people who voice concerns aren't doing so to be mean. I believe that most of them are just uninformed or base their opinions on stereotypes not on actual people they know. So take their questions and concerns with a grain of salt. Thank them for their concern, and remember why you decided to embark on this journey in the first place.
Why Did You Start This Journey?
When faced with criticism or negativity, remember why you made the decision to homeschool your family in the first place. Did you desire to meet the needs of your special learner? Was your goal to provide a better education than your local public school? Did you want to build your children's education on a spiritual foundation?
Whatever your goal was to begin with, hold tight to that. Above everything else, I bet your desire to homeschool was grounded in the fact that you are doing what is right for YOUR family. So, no matter what anyone else says, focus on that.
It Will Speak for Itself
The benefits of homeschooling will speak for themselves. One of the only people in my life to ever question my decision to homeschool really came around to it when Emma was in about 2nd or 3rd grade – about 7 years into my homeschool journey. Emma was sharing some of her recent lapbooks with this person. This naysayer looked up at me amazed at all Emma knew about whatever topic they were discussing and admitted that she would never receive this level of education in the public school system. That was the last time I heard anything negative about homeschooling from her.
If you do some research, you can easily find statistics about test scores and college admissions. However, I don't focus on those numbers. I look at my kids and how they are thriving, and I know that this was the right decision for our family.
Your turn:
Have you ever dealt with negativity toward your decision to homeschool? How do you handle it?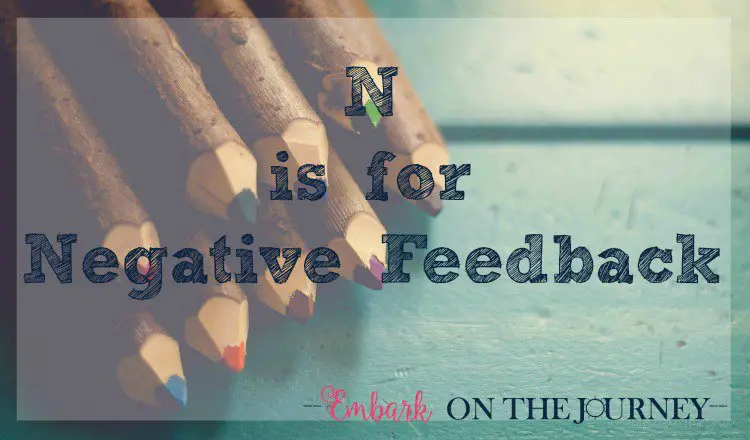 This post is part of my ABC's of Homeschooling series! To read the entire series, visit my ABCs of Homeschooling page. I'll add to this page each day as the posts go live.