Celebrate Earth Day with these fun Earth Day printables! If your kids have an interest in recycling, conservation, and saving the planet, they'll love them!
Earth Day is a great day to discuss recycling and conservation with our kids. My teen loves to find things around the house that she can repurpose into a new useful item. She's also big on recycling trash and gets on to anyone who forgets.
These pages will be a fun addition to your Earth Day lesson plans.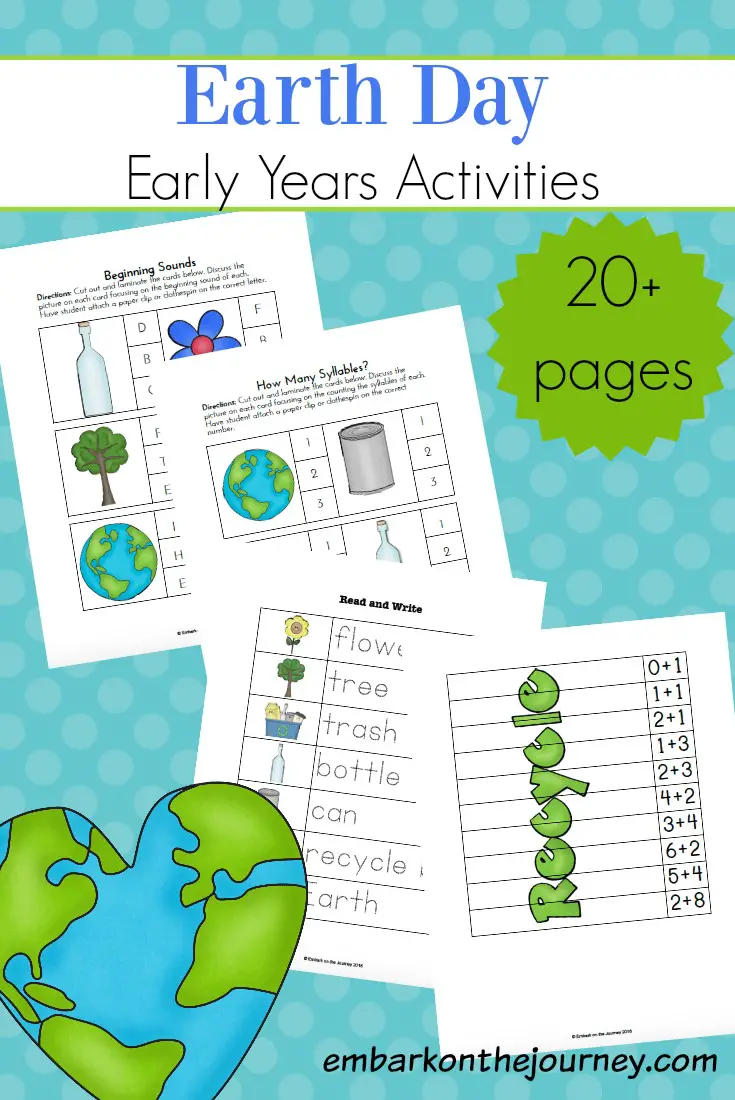 Earth Day Printable
This Earth Day printable is the perfect addition to your homeschool lessons. Whether you use all of the pages on Earth Day itself or you use them in the days leading up to Earth Day, they're sure to spark some great conversations about how children can pitch in to take care of our planet.
While you're discussing Earth Day with your children, fill your book basket with one or more of these books. Click the image to find out more about each title. You should be able to find them at your local library or bookstore.
If not, you can order from Amazon! If you have Amazon Prime, you can have the book in two days! You can even try it for free for 30 days to see how you like it.
Get your printables.
This set includes the following activities:
beginning and ending sounds
skip counting puzzles
graphing
syllables
patterns
counting practice
letter find
ABC order
color & write
read & write
You may also enjoy: