This new set of FREE ABC Handwriting Practice Pages is perfect for back-to-school.
Does your kiddo need a refresher before heading back to school?
Are you looking for fun ABC pages to use in your homeschool or preschool?
Look no further!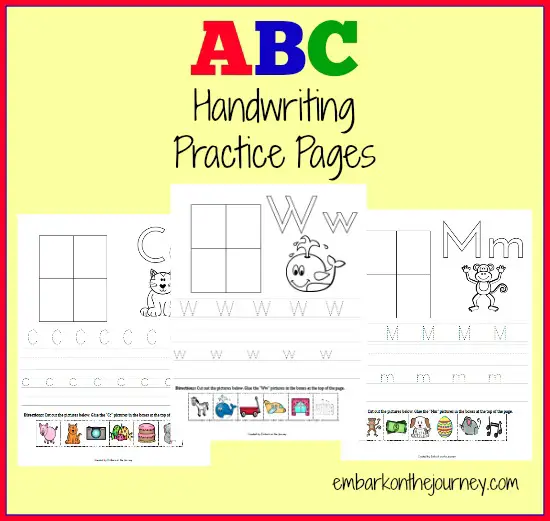 All 26 pages are the same.
Trace or color the letters at the top of the page along with a picture representing that beginning sound.
Handwriting practice lines for both upper- and lowercase letters.
End with a cut-and-paste activity encouraging your child to focus on the sounds each letter makes.
To download your free printable pack, please enter your information below. You should receive your download link within the hour. If, after an hour, you have not received your link, please contact me and we'll figure it out together.
*Please note: Your link will expire in 48 hours. If it expires before you download it, reenter your information below and you will get a new 'live' link.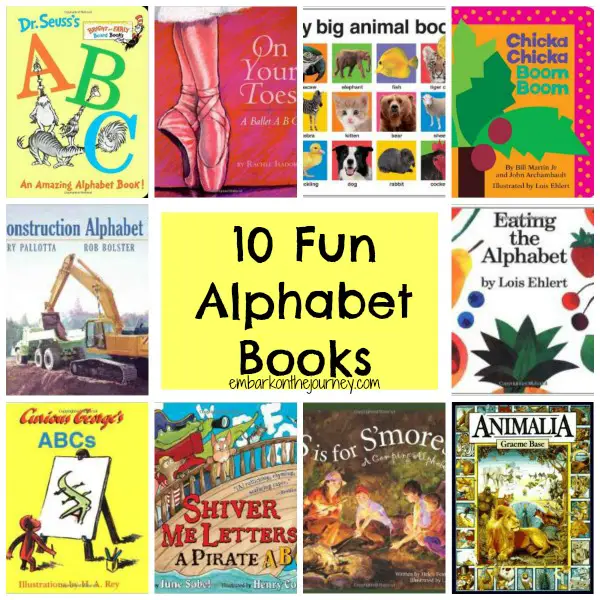 Eating the Alphabet by Lois Ehlert
Chicka Chicka Boom Boom by Bill Martin, Jr.
Dr. Seuss's ABC by Dr. Seuss
The Construction Alphabet Book by Jerry Pallotta
S is for S'Mores: A Camping Alphabet by Helen Foster James
Animalia by Graeme Base
Shiver Me Letters: A Pirate ABC by June Sobel
My Big Animal Book by Roger Priddy
Curious George's ABCs by H. A. Rey
On Your Toes: A Ballet ABC by Rachel Isadora