Last month, the kids and I were able to tag along on one of my husband's business trips. We have never done that before, and it was so fun. Typically, the kids' extra-curricular schedules keep us from being able to join him. Since this trip was during the summer and Em had no dance, we were able to go. We went to Chicago. It was my first time as well as the kids' first time. Before we went, I did a Google search for family-friendly activities to do while we were there. I knew Matt wouldn't be joining us so I ran the ideas by the kids. One of the things we decided to do was visit the Shedd Aquarium.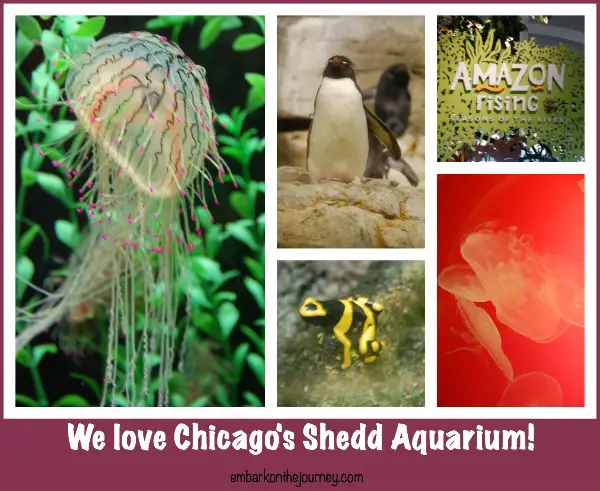 The Shedd Aquarium happens to be one of the world's largest inland aquariums. It was a great place to spend the day. Em loved the penguins. Isaac loved reading all the signs about each of the different species. I love all the colorful fish and sea creatures. All of us loved the sting ray touch tank. And we enjoyed the Beluga Whale show which also included dolphins, a sea lion, and a cute dog.
If you find yourself with the opportunity to visit Chicago, you should definitely check out the Shedd Aquarium. It's a great place to take a homeschool field trip, as well.