It's no secret to my long-time readers that I have a young writer in my house. My daughter writes stories all the time. She writes about ballet and pets and young teen issues.
One way that I have fostered her love of writing is by using writing prompts throughout the years. Even the most creative writer battles the occasional moment of writer's block. Writing prompts give kids a starting spot when they can't think of anything to write.
For reluctant writers, writing prompts are pure gold! My son was not a writer when he was younger. He was often intimidated by a blank sheet of paper on which he was supposed to write a whole story or journal entry or report. However, writing prompts freed him from having to think of a topic for what he was writing. Sometimes, that first step, is the hardest.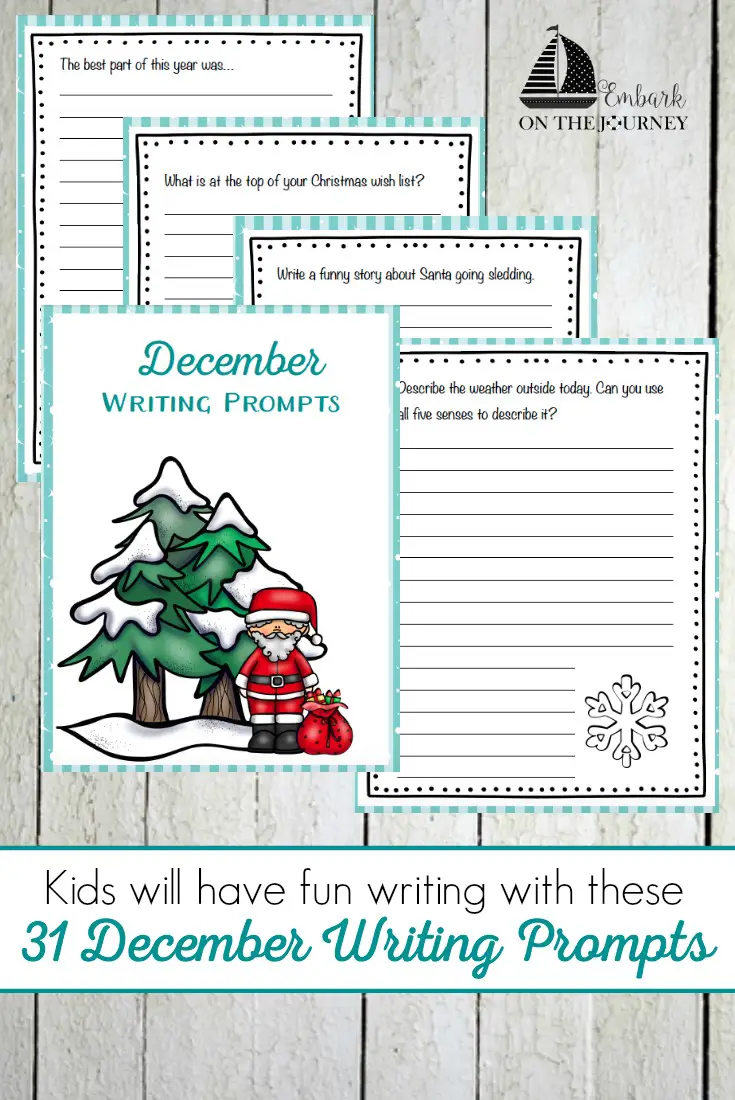 December Writing Prompts
Over the course of this year, I will be releasing a brand new set of writing prompts each month. When they've all been released, you will have 365 writing prompts to use in your homeschool.
Writing Tips
Here are a few things you can do to make writing more fun for your kiddos:
Let them use colorful pens when they write.
Print these out and bind them into a writing notebook, and let your child choose which prompt to use each day.
Don't worry about editing and proofreading. Let them write. At the end of the month, have them pick their favorite piece to polish.
Get your December Writing Prompts.
Throughout December, kids will write about the time it snowed marshmallows, what it means to have peace on Earth, the best thing that happened to them this year, and much more. There are 31 writing prompts in this pack – one for each day of the month. There is also a blank page for those who need more room to write.
Related Posts