I have been blogging for more than ten years. What started out as a hobby turned into a passion of mine, and I can't imaging not blogging. But, there are days when my to-do is so long that I can't see the end.
If you're a blogger, you know how hard it can be to juggle writing, publishing, and sharing your content. For years, I've juggled more than one blog, because I love it so much. With that comes multiple accounts on EACH social media platform. I know there are a lot of tools out there that can help me with social media, especially when life gets a little too heck out there for me to handle. A friend told me about companies similar to Kenji, which provides a way for me to engage my audience on social media, for example on Instagram, using an instagram bot. I think it's pretty nice knowing that there is this kind of automation out there to help with audience engagement, especially if you have a busy life and you can't sit on the computer or your phone 24/7. My issue wasn't audience engagement, it was how I interact with different platforms and their payments.
The downside to that is that each platform often requires a different scheduler with its own page and its own price tag. So, I had to remember when each bill would hit my bank account. And, I had to click through multiple sites in order to schedule each blog post to Facebook, Twitter, Instagram, and Pinterest.
What a hassle!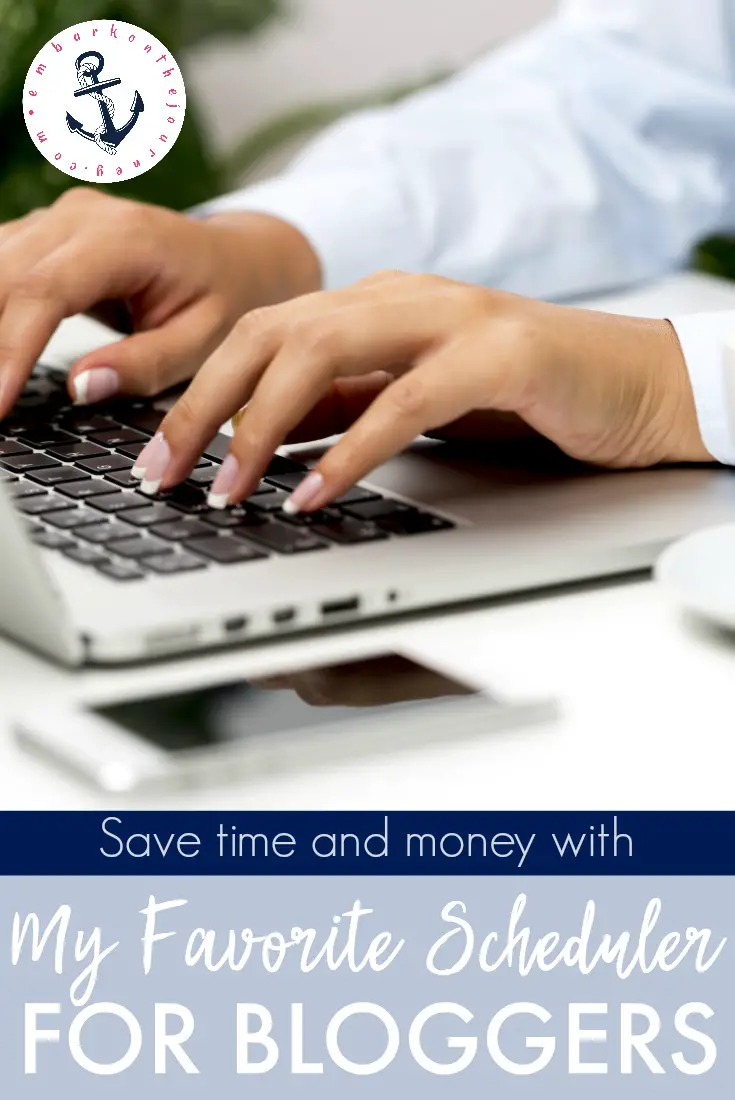 No more!
I recently rediscovered CoSchedule. I used it many years ago and can't remember why I stopped. A friend mentioned that she uses CoSchedule, and I thought I'd give it another try. They have a great trial period that doesn't automatically charge your account if you forget about it. So, I had nothing to lose. Little did I know that I had SO much to gain!
Take a look at this video for a brief overview, and then I'll share what I love.
CoSchedule from Garrett Moon on Vimeo
What is CoSchedule?
CoSchedule is a robust tool that works as an editorial calendar allowing bloggers to drag and drop content as needed. It is a social media scheduling platform that allows bloggers to write and schedule all social media messages in one screen. CoSchedule also gives bloggers instant access to social media analytics so they can see what's working and what's not.
What I Love!
1. My FAVORITE part of CoSchedule is the WordPress plugin. With the plugin, I can schedule my social media shares write from the editing screen in WordPress. I don't have to click over to another website. I don't even have to remember whether or not I've shared it.
I write my post and get it ready for publishing. Then, I write out all of my shares before I ever hit "publish" on the post.
2. My second favorite thing is the templates. I have a template set up for my each platform that allows me to customize each share. I might want an excerpt and link on Facebook. If I want to use a hashtag over and over again on Twitter, I just add it to a template and I don't have to type it out every time I write a tweet.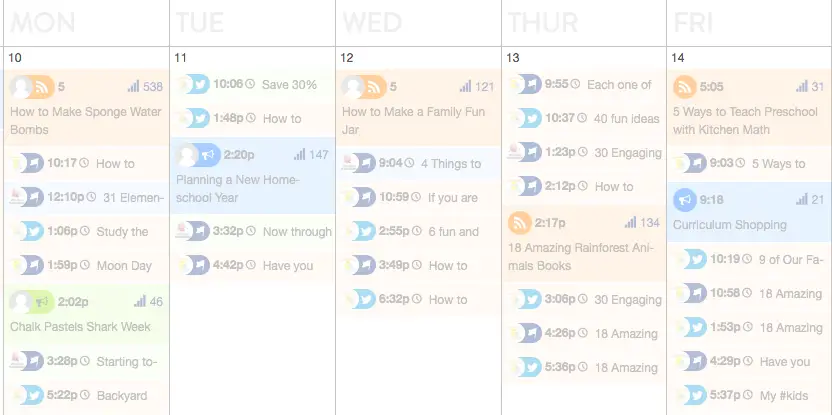 3. Another thing I love is the calendar view. I can see at a glance what I have scheduled and when. The other day, I realized that my Facebook page was going to be bombarded. I did a little "drag and drop" and spread things out so my shares are more evenly distributed.
I love that I can color code my calendar. This allows me to track affiliate promotions (green) and post categories. I can see at a glance if it's been a while since I posted a parenting post or a homeschool printable.
What I'm Looking Forward To
I have not had a chance to explore the ReQueue feature, but it is at the top of this weekend's to-do. With ReQueue, CoSchedule will set up a social sharing schedule based on each platform's best times to post.
Then, I add content to ReQueue, and CoSchedule will start plugging in the gaps with my content. This is amazing! That means my evergreen content will continue to be shared over and over again without me having to manually schedule it and hoping I schedule it for a time my audience is looking at my content.
It's designed to be a set it and forget it feature that I am anxious to try out. With multiple blogs and multiple accounts on each platform, I have lots of content to juggle. The ReQueue feature will keep me from dropping the ball!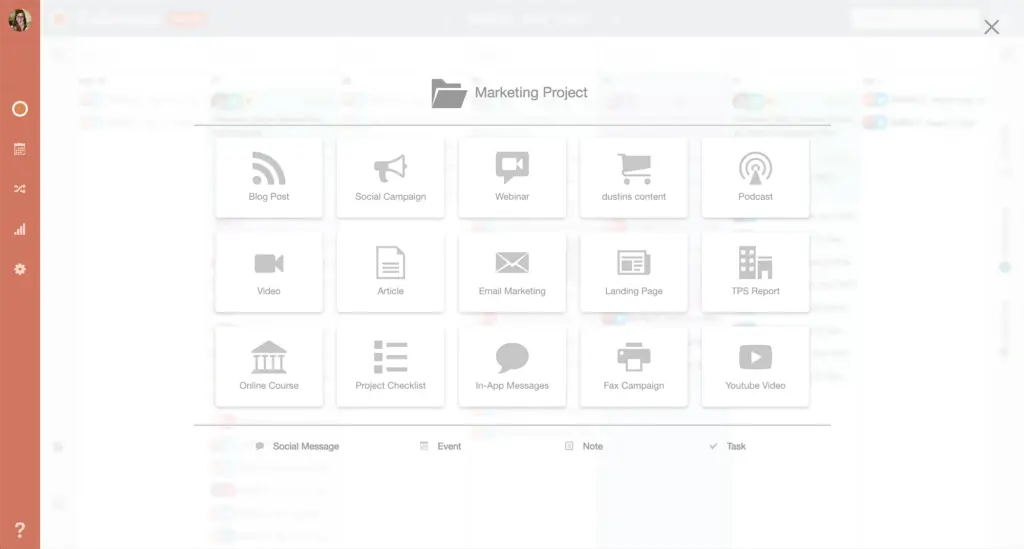 But That's Not All
In addition to everything I use CoSchedule for, it does SO MUCH MORE! You can add your team to your account so that everyone has access to your marketing plan. You can build workflow templates so that everyone on the team can share files and comments.
CoSchedule integrates with many popular tools such as Google Docs, Evernote, Google Analytics, and more. Again, having everything synced in one place saves busy bloggers so much time and effort.
Bloggers can organize more than just blog posts and social shares within CoSchedule. You can create weekly podcasts, create infographics, and even manage product launches right inside the CoSchedule calendar.
I have used many scheduling tools over the years, and I have never met one as robust as CoSchedule. Because I am now consistently sharing my content across all of my social media platforms, my blog is growing by leaps and bounds. And, because I'm not jumping from scheduler to scheduler to share my content, I have more time to create it! It's a win for me and a win for my readers. I know it'll be a win for you, too!