These children's books about airplanes make the perfect addition to your aviation-related lesson plans. There are books on this list appropriate for kids ages 3-12!
If you're like me, you're homeschooling multiple kids. This means, you've likely got children at different reading levels. If so, this list is perfect for your homeschool family.
On the list below, I've featured a wide variety of books at different reading levels to engage a range of kiddos. You'll find board books for your toddlers, picture books for your preschoolers and young children, easy readers for your new readers to read independently, and chapter books for reading aloud or reading independently.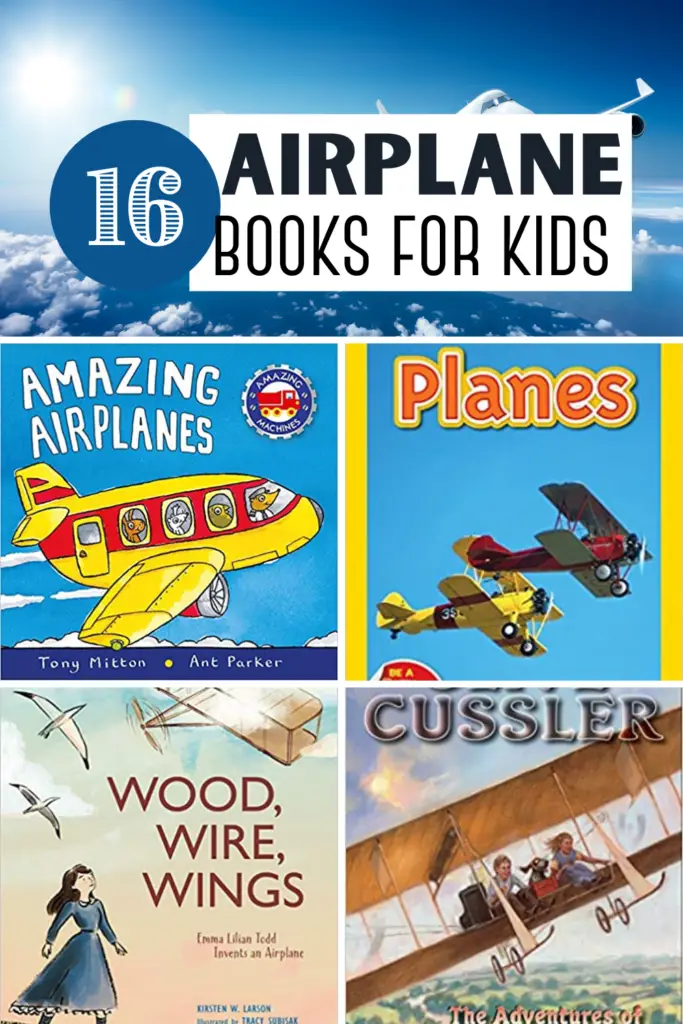 Children's Books About Airplanes
Below, I've featured just a handful of board books, picture books, and chapter books that will help kids of all ages learn more about airplanes.
You should be able to find them at your local library or bookstore. If you can't find them locally, you can click each image cover to purchase them on Amazon.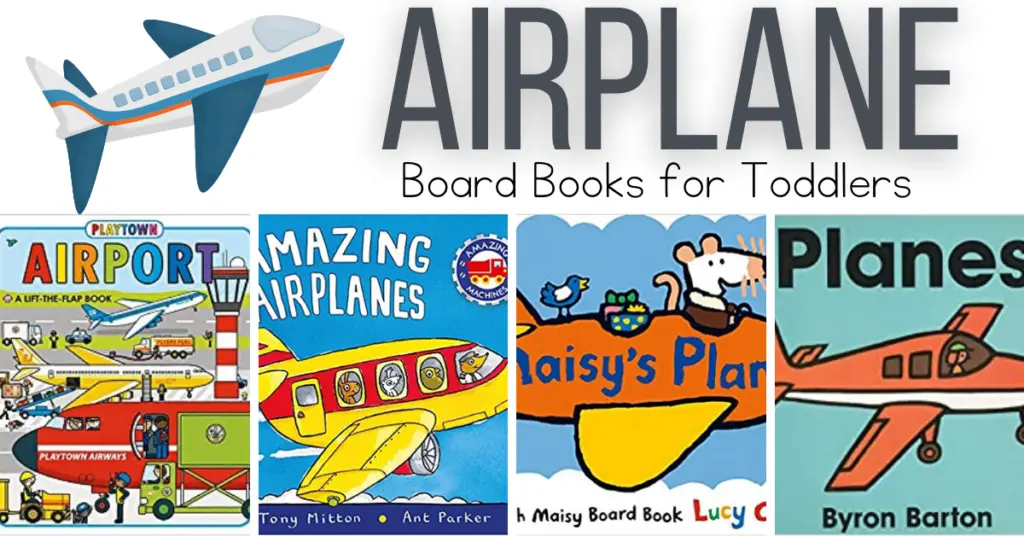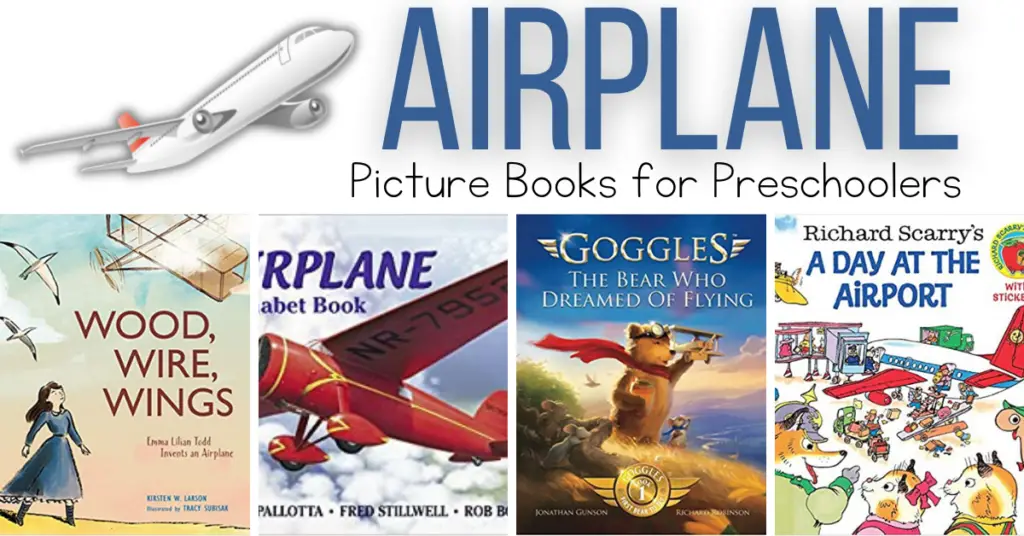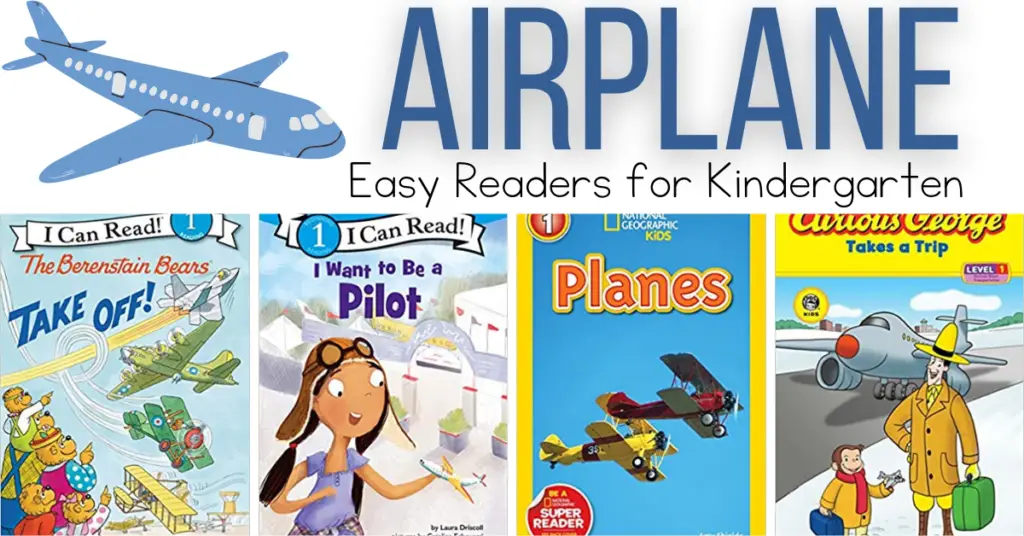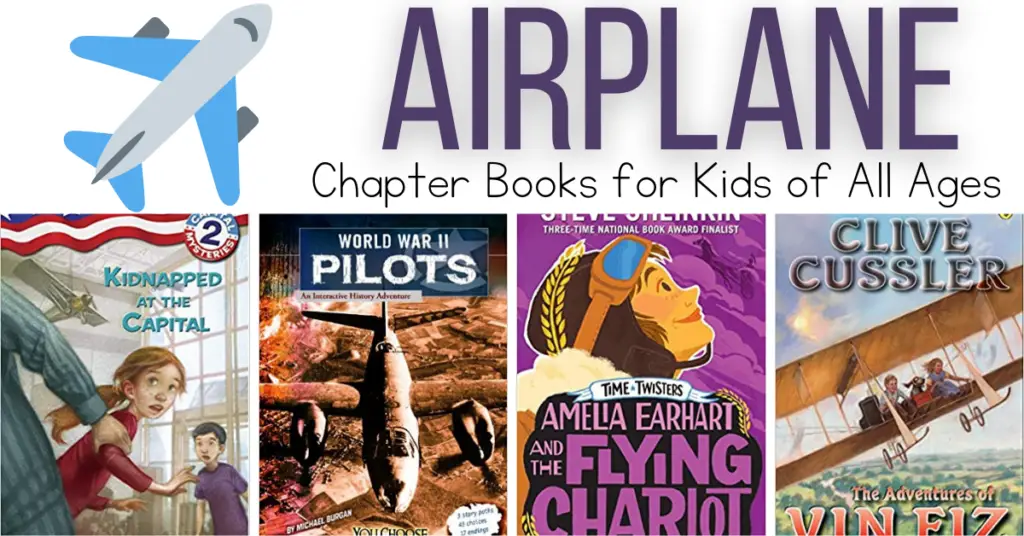 Teaching Resources
You can add a fun Amelia Earhart costume to your dress-up area so kid can act out their favorite Amelia Earhart story.
An Amelia Earhart peg doll would make a great addition to your small worlds or your aviation pretend play area.
Which of these books about airplanes will you and your kids read first?
Related Posts