Whether they shout it in anger or they really want to go, how should you respond when your homeschoolers says "I want to go to public school"?
So…it has finally happened. I wondered if it ever would with my youngest. This year, 7th grade, it has. I'm finally hearing "I want to go to public school" on a fairly regular basis.
Really, though, I saw it coming. This was about the same time my middle child started saying the same thing. It's a little different with her, though, since my son is actually attending public school. It wasn't my original plan to send him to public school for high school, but it has turned out to be a good decision. For him.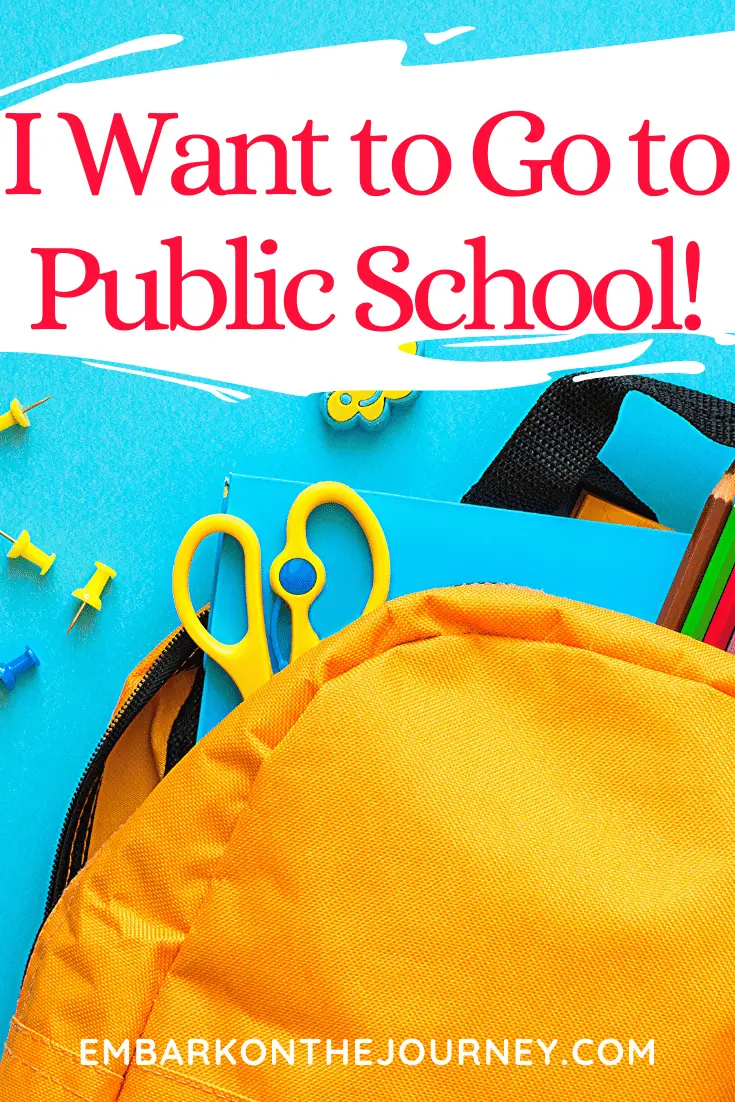 Public school is not in my plans for E, either. And, it is not likely to happen for her. Our circumstances are different now. Our situations are different.
Each of my kids gets what's best for them, and what's best for one isn't necessarily best for the other.
I Want to Go to Public School
When my son was in middle school, we didn't have many options available to us in our part of Texas. I didn't know very many people that homeschooled. Therefore, there weren't many opportunities for us to socialize with other homeschoolers.
This can be a blessing or a curse depending on your personality. For my son, this was a negative. He is perhaps my most extroverted child. He needs other people. And, his siblings and me just weren't enough.
But, public school was just not an option. We had a not-so-great experience with the local high school, and he was not going to attend. It was not open for discussion.
However, at the end of his eighth grade year, a brand new charter school was being built just down the road from us. Several families we knew from my daughter's dance studio were applying to attend this new charter school. After much prayer and research we decided to put Isaac's name in the lottery.
That was his only other option. He could attend the charter school or homeschool. Wouldn't ya know it, his name was drawn! He was one of over 200 applicants vying for 50 open Freshman slots. I will openly admit that it was hands-down the BEST decision we could have made for him!
When we moved to Ohio at the end of his freshman year, we decided to go ahead and enroll him in the local public school on a trial basis. He will graduate from there in may. And, I still say that for him it was the best decision we could have made.
With that being said, however, if he had not attended that charter school his freshman year, we probably would not have considered enrolling him in high school when we moved here. Since he did attend, he really wanted to try it here.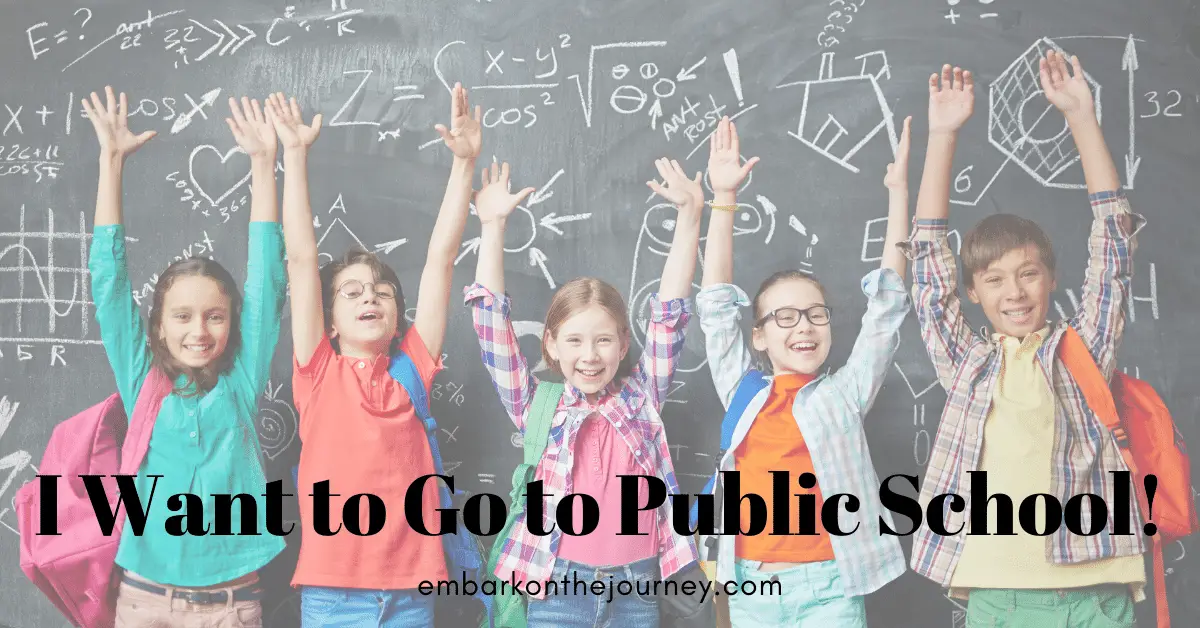 Over the past two years, however, I've learned some things about our local school district and our local homeschool community that have further solidified my decision that Emma will continue to homeschool in some form or fashion through graduation.
• Our public school district has lost so much funding that they keep cutting teachers and classes at all levels. Who knows what that will look like in a few years when she's in high school.
• We have alternative education options here. There are quite a few co-ops and university model schools here that we didn't have access to in Texas. Even if they were available, however, we were not in a place where we could afford to send the kids there. Today, we are.
• We have access to dual enrollment classes at the local community college. She can take classes that will give her high school and college credit at the same time.
• Our school district allows homeschoolers to take up to two classes on the public school campus. I haven't researched this option, but had a discussion with another homeschool mom last week about this very thing. I'm not sure this is the solution I'm looking for, but it is definitely worth checking out.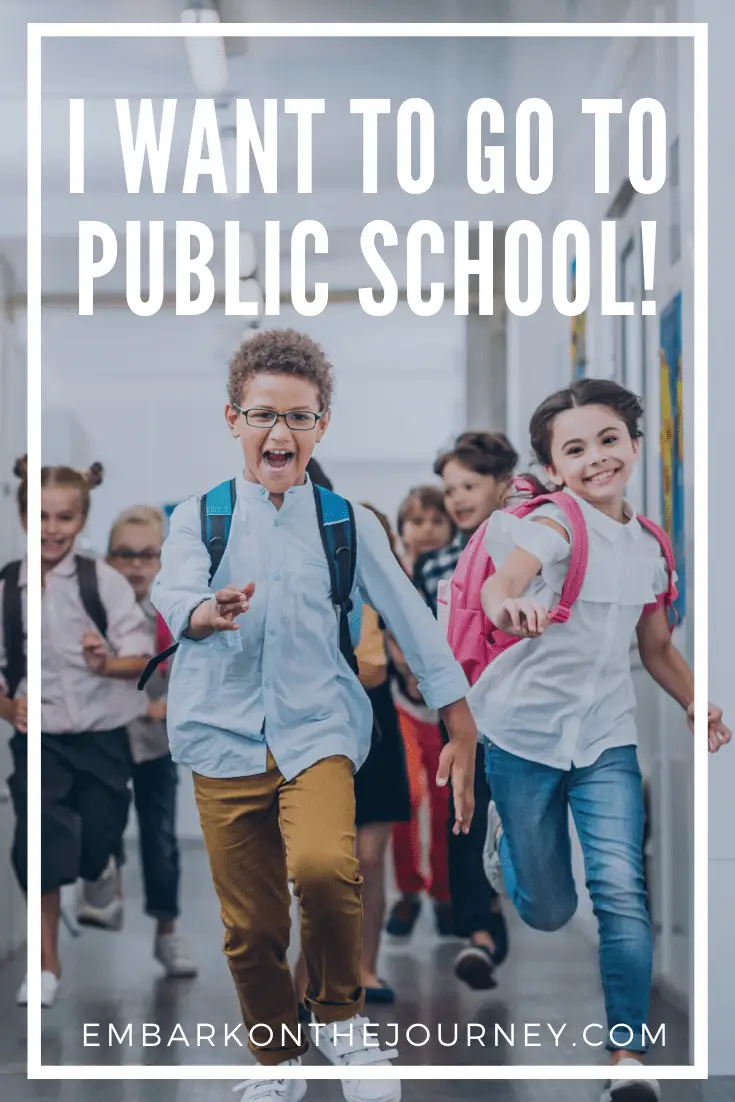 Right now, what we're doing is working well for us. For the future, the co-op that Emma currently attends has a spring formal/prom for their high schoolers. They also have a formal graduation ceremony with caps/gowns and certificates of graduation.
With these opportunities, she won't feel so much like she's "missing out" of the fun stuff high schoolers get to do.
Have you ever faced this question with your homeschooled students? How did you handle it?
Related Posts