One thing Emma looks forward to each Easter is the shelves sticked with Peeps. Not only does this mean we can make Peep S'mores, but we also make Bird Nest treats.
Emma loves making Bird Nests all by herself. The chocolate-covered treats are so yummy. She had fun this year making a variety of different nests. Some just had "eggs" and others had Mommy Peeps on them.
Emma actually scolded me for eating a Peep off of one nest. She said now she was going to have orphan birds. Goofy girl!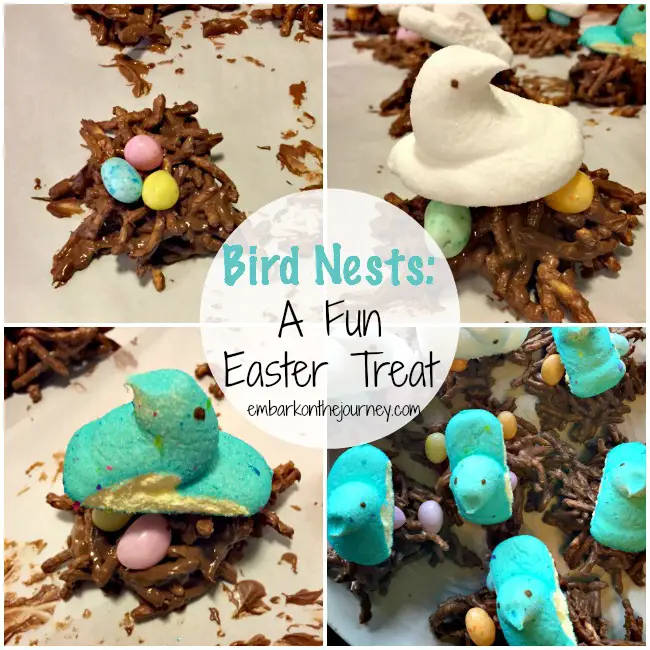 Want to know how to make Bird Nest treats? Head on over to Weird Unsocialized Homeschoolers to read all about it.
Other Peep Treats