Noah's Ark is my favorite children's Bible story. It always has been. For years, I collected Noah's Ark knick-knacks and picture books. Because she's animal-obsessed, it has always been a favorite story of Emma's, as well. Therefore, it only made since to kick off my 31 Days of Read-Alouds series with Noah's Ark!
In addition to reading the account straight from the Bible or from a children's Bible, there are so many picture-book versions on Noah's Ark. There are videos, as well, that bring the story to life.
Kids of all ages love the story of Noah's Ark. They love to imagine life on a giant ship full of animals. They love to discuss how they think it smelled or how the animals got along. What would it be like to build a giant boat in a time when there had never been rain?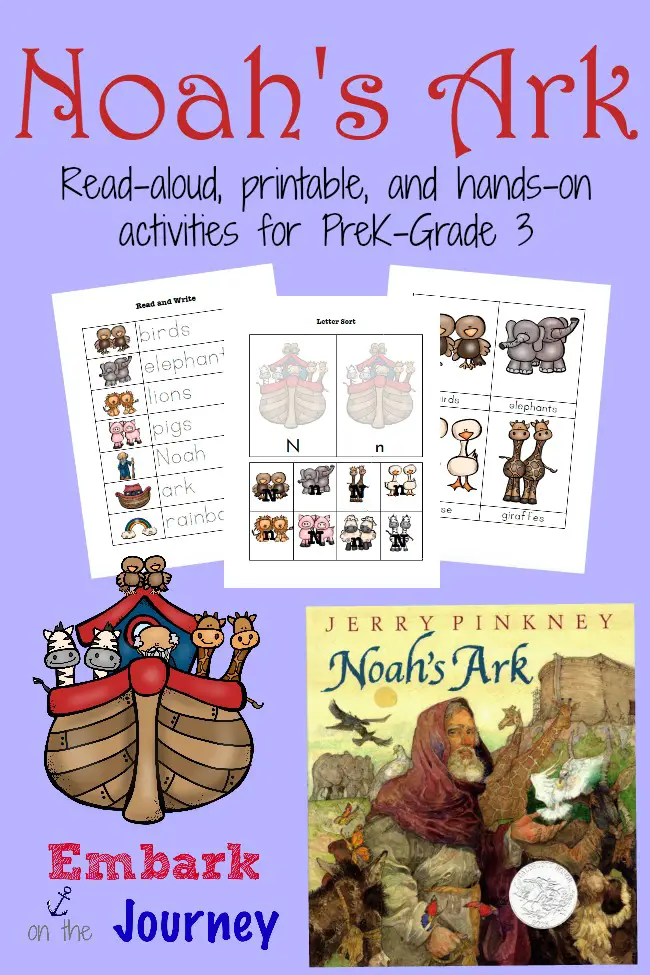 Noah's Ark
Hands-On Activities
After reading the story with your little ones and completing some of the activity pages, choose one or more of the activities below to bring the story to life.
Snacks and Treats
These snacks and treats are super fun and go perfectly with a Noah's Ark theme.
Noah's Ark Story Books

Printables
If you're little ones are enjoying the topic of Noah's Ark, they'll love this 23-page free printable! It's perfect for PreK – Grade 2. Inside this printable, you'll find the following activities:
3-part cards
beginning sounds
counting by 2's
handwriting practice
letter sort
coloring pages
and more!
To download your free printable pack, please enter your information below. You should receive your download link within the hour. If, after an hour, you have not received your link, please contact me and we'll figure it out together.
Please note that your link will expire in 72 hours, and it can only be downloaded twice. Be sure to download and save it once it arrives in your inbox.
More Noah's Ark Fun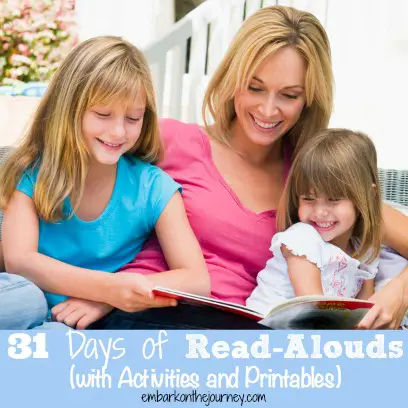 Don't forget to enjoy the other read-alouds featured in my 31-day series.
Are you looking for more tips beside what is being shared in the 31 Days of Homeschool Tips for Moms? I would love to invite you community inspired by this series, as we strive to inspire, encourage and empower our readers in everything homeschooling.