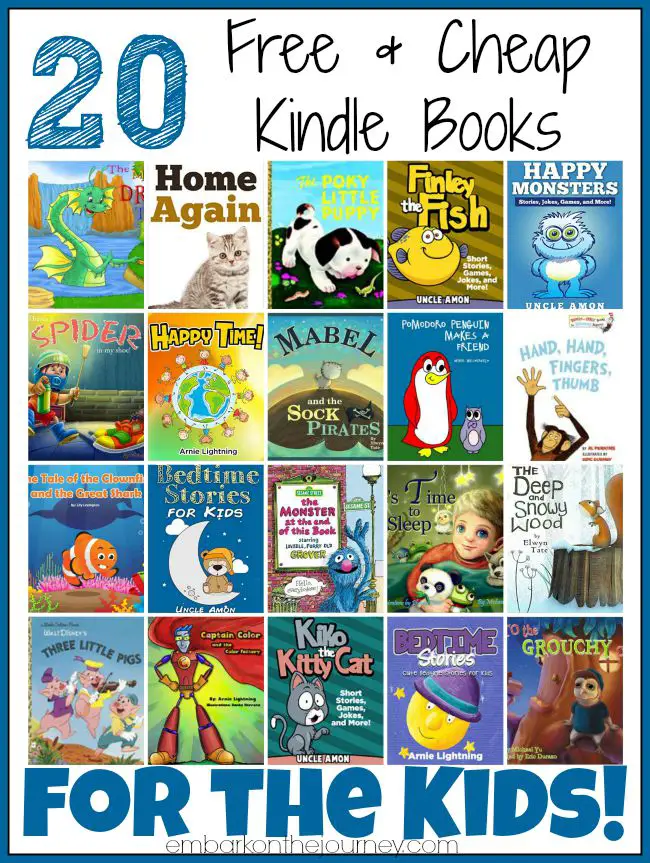 Kindle Books for Kids
Please remember, Amazon prices can change quickly. The books below were free at the time this post went live, but may only be so for a limited time. Please double check the price before purchasing any of the books below.
Happy Monsters
– FREE
The Deep and Snowy Wood
– 99¢
The Tale of the Clownfish and the Great Shark
– FREE
It's Time to Sleep
– 99¢
Cute Bedtime Stories for Kids – FREE
Otto the Grouchy Owl
– 99¢
The Magical Dragon's Three Gifts
– FREE
There's a Spider in My Shoe
– 99¢
Pomodoro Penguin Makes a Friend
– FREE
Mabel and the Sock Pirates
– 99¢
Home Again
– FREE
The Zebra Said Shhh
– $.99
Captain Color and the Color Factory
– FRE
Hand, Hand, Fingers, Thumb
– $2.38
Kiko the Kitty Cat
– FREE
Three Little Pigs
– $1.95
Finley the Fish
– FREE
The Poky Little Puppy
– $2.18
Happy Time!
– FREE
The Monster at the End of This Book
– $2.18