One of my all-time favorite classics is The Wizard of Oz. Like many people, I watched the old classic movie long before I ever picked up the book. Boy was I surprised with how different the two versions were.
I was even more surprised when I read a few storybook versions with my kids years later and realized, as it often happens, that even they were much different from each other. Whether you're reading the old classic version or a new storybook, your kids are sure to love Dorothy and all her friends.
And, if they love the story as much as my kids and I do, they'll really enjoy all the fun activities I found to enhance your read-aloud time. Don't forget to scroll down and print out your FREE 60-page Wizard of Oz printable, too!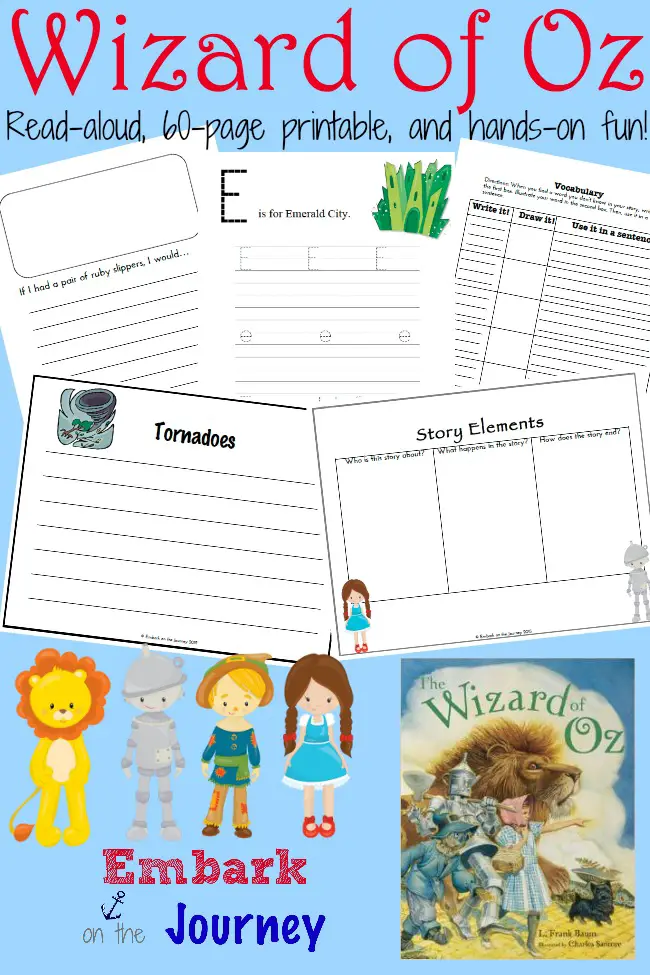 The Wizard of Oz
Hands-On Activities
After The Wizard of Oz with your little ones and completing some of the activity pages, choose one or more of the activities below to bring the story to life.
Snacks and Treats
These snacks and treats are super fun and go perfectly with a Wizard of Oz theme.
"Wizard of Oz" Story Books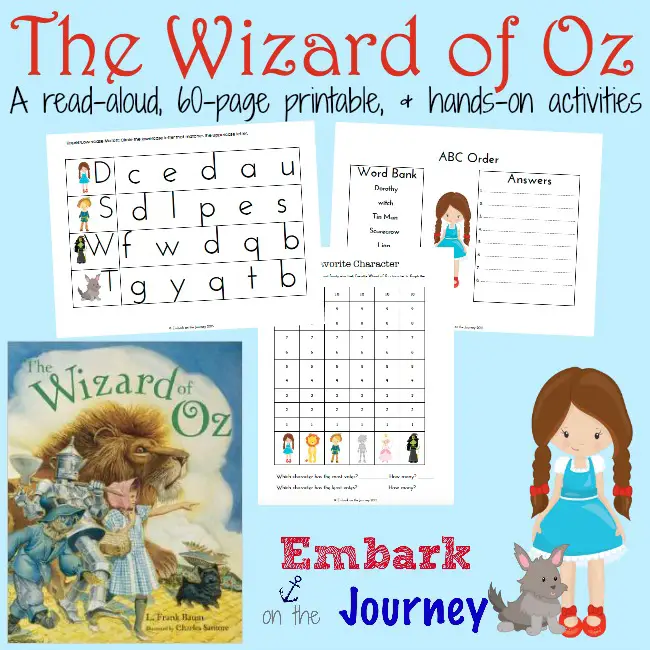 Wizard of Oz Printable
You guys are going to love this new 60-page Wizard of Oz printable! It is chock-full of fun learning activities for kids in grades PreK-3! Inside this incredible printable pack, you will find the following activities:
Handwriting practice
Coloring pages
Venn diagrams
Writing prompts
Research or note-taking pages
and so much more!
To download your free printable pack, please enter your information below. You should receive your download link within the hour. If, after an hour, you have not received your link, please contact me and we'll figure it out together.
Please note that your link will expire in 72 hours, and it can only be downloaded twice. Be sure to download and save it once it arrives in your inbox.
More "Wizard of Oz" Fun

Linking up at these parties: Momma Told Me