Emma is the only one of my three kids who ever showed an interest in learning to play a musical instrument. However, when she was little, we just couldn't afford it. Instruments are expensive, and lessons are even more expensive. At the time, she was a dancer, and there just wasn't any extra money in the budget.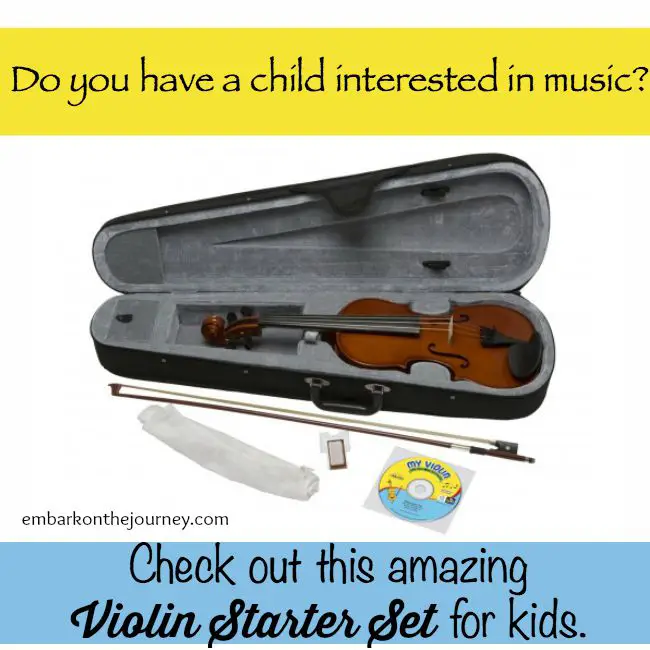 I sure wish there had been an opportunity like this around when she was little. She would have loved this, and we would have been able to afford it. Perfect for beginners, this Violin Starter Set contains everything your child needs to play the violin.

What's more, it includes a great teacher, the award-winning eMedia My Violin interactive Win/Mac CD-ROM. Available in three sizes so kids as young as 5 can learn to play!
Here's what Kole, age 11, has to say about the Violin Starter Set for Kids.
Kole has a point – what is the difference between a fiddle and a violin? Do you know?? Leave your answer in the comments!! Here's more ideas on how you can incorporate music to your lessons:
Check out the Violin Starter Set for Kids – now only $99! Or, if you're looking for more musical education resources, browse through hundreds of offers on Educents.
Big thanks to Kole for his wonderful review of the Violin Starter Set!!