One of the earliest writing styles I remember teaching my kids is letter writing. I wonder, as we become more and more technologically dependent, if this will eventually become obsolete. I mean, how often do we sit down and write out a letter instead of a text or email?
Regardless of technology, I still feel it's important to know the foundation of writing a friendly letter. Our grammar program teaches the formula in early elementary. Emma, now in seventh grade, writes several friendly (fan) letters each month to the creator of her favorite YouTube channel about husky dogs. Last week, she found out the creator of the My Little Pony cartoon has a fan club, and she promptly wrote a letter to him/her (I can't remember).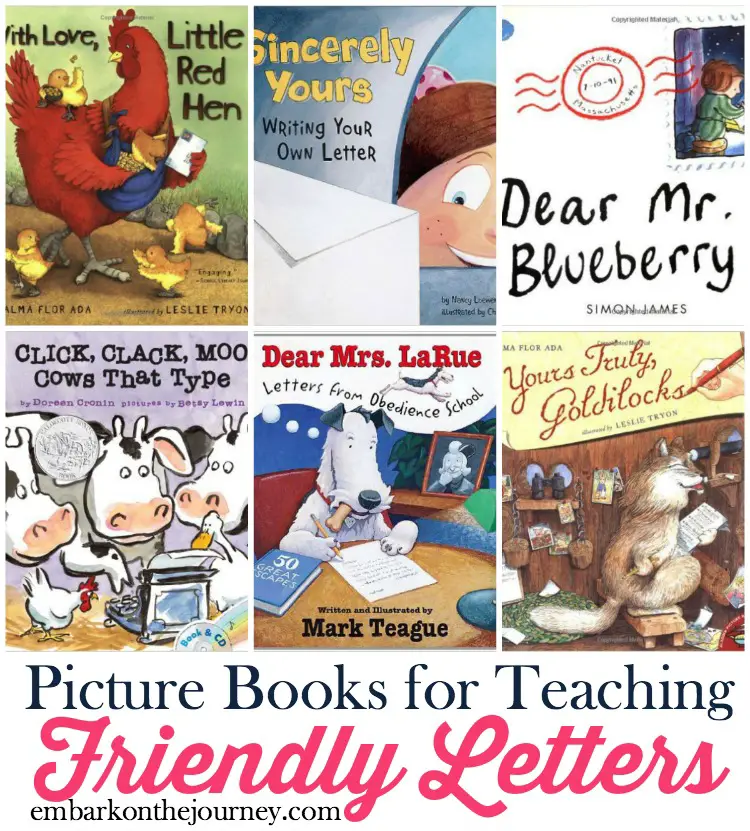 Teach Friendly Letter Writing
There are lots of picture books that you can use to demonstrate the parts of a friendly letter. I like to use Click, Clack, Moo Cows That Type
by Doreen Cronin. The letters are short and sweet. Kids find the story funny. And, it's part of a series of books that the kids will want to explore. I even wrote an author study last year featuring more of her books.
Once you've read one or more books that feature friendly letters, talk to your kids about the parts of a friendly letter. Use the anchor chart and labels I included in today's free printable. Then, read another story (or reread their favorite), and see if they can identify the parts of a letter within the story you're reading.
After that, have them write a letter of their own. They can write to Farmer Brown, a favorite artist, or their best friend. Whether they write to a real person or not doesn't matter. It's all about learning the process of writing a friendly letter.
Friendly Letters Mini Pack
Inside this free mini-pack, you will find an anchor chart, parts of a friendly letter labels, a cut-and-paste page, and two writing pages.
To download your free printable pack, you must sign up to receive my emails. Enter your contact information below. You should receive your download link within the hour. If, after an hour, you have not received your link, please contact me and we'll figure it out together.
Please note that your link will expire in 3 days, and it can only be downloaded twice. Be sure to download and save it once it arrives in your inbox. Also note, these files will not open on a tablet or smart phone. You will need to open them from a PC or laptop. Enjoy!
[wp_eStore_free_download_squeeze_form id=85 button_text="Download Now"]
This post is part of my 31-day Teaching with Picture Book series. Be sure to check out the rest of the posts.