Christmas is over, and it's time to fill our homeschool lessons with winter-themed activities. 
One of my favorite winter-themed topics is penguins! Because they are my favorite, I have created a brand new penguin handwriting pack for you! This pack contains a set of manuscript handwriting pages as well as a set of cursive handwriting pages. These pages are the perfect addition to your homeschool writing resources!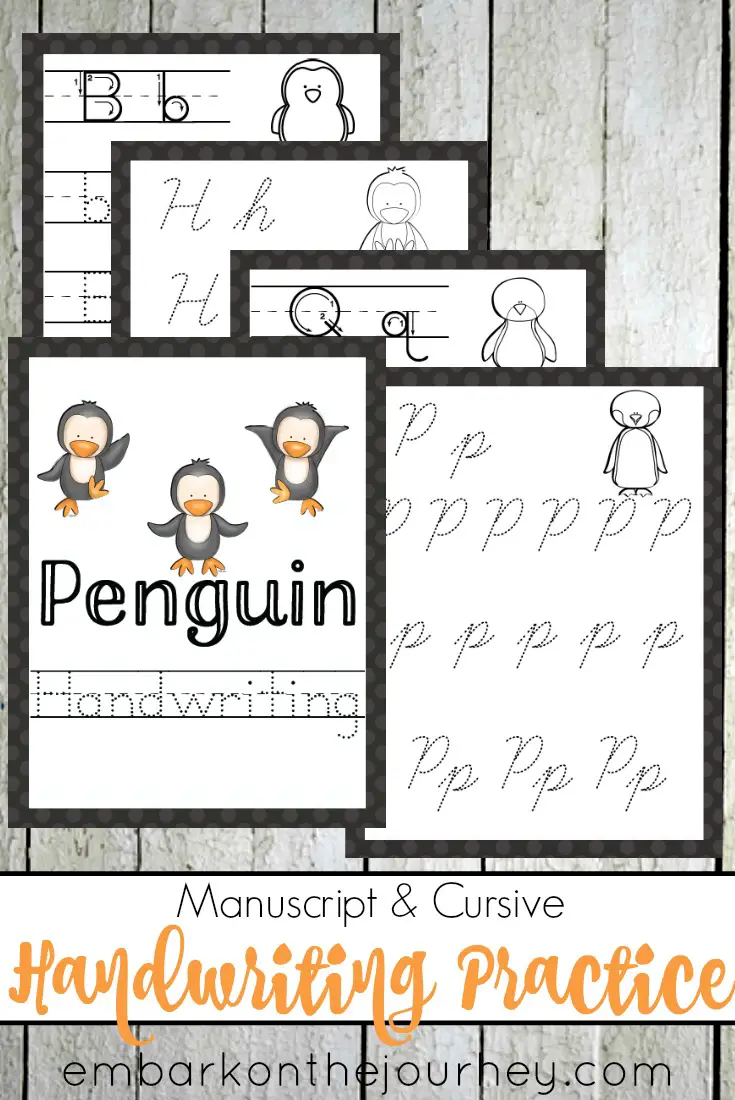 Penguin Handwriting Pack
This penguin-themed handwriting pack is perfect for your winter homeschool lessons. Preschoolers who are just learning to write will love learning with these penguin writing pages. Kids in K-2 will love practicing their handwriting with these pages, as well.
If your kiddos are learning to write in cursive, you'll want to print out the cursive letter writing pages. They're perfect for learning proper letter formation and for practicing good penmanship.
A Few Tips
Print out the appropriate handwriting pack, and laminate the pages. Then, have your child use a dry erase or wet erase marker to practice their handwriting. Once your child is proficient, print out a new set of pages, and have them transition to writing in pencil.
Choose the appropriate pack for your child, and bind the pages into a handwriting workbook. Have them do one page each day, or let them work at their own pace.
If there is a particular letter (or letters) your child is struggling with, print out multiple copies of that page (if you choose not to laminate). This allows your child to continue working on trouble letters.
Get your penguin handwriting pack.
Related Posts




&